Camps and workshops
BC SPCA summer camps are back and better than ever! All-new games and activities combined with classic favourites will make for a camp experience to remember!
Registration is live for our 2022 summer camp season!
Visit our Youth Events page to learn more and to register.

---
BC SPCA Kids Club
Our BC SPCA Kids Club is all about encouraging a love of animals in kids ages 13 and under.
When you sign your kids up, they'll get:
---
Learn at Home
The BC SPCA is pleased to share some of our favourite activities for animal-loving kids to do at home! Our activities are designed for fun and learning, and most include a link to additional materials from Bark! magazine where kids can learn more about animals and the environment.
Discover BC SPCA Learn at Home!

---
Birthday parties
COVID-19 update: In-shelter birthday parties are temporarily on hold.
When your kids love animals, what better way for them to celebrate their birthday than at the BC SPCA? Kids ages 7 to 12 are welcome to have a birthday party at these select BC SPCA locations: Kelowna, Maple Ridge, Nanaimo, Richmond, Surrey, Tri-Cities (Coquitlam), Victoria and West Kootenay (Castlegar).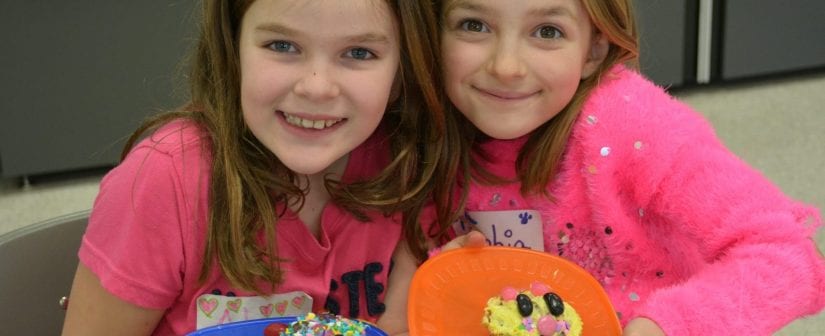 ---
Learn about pet care
Thinking of getting a pet? Our shelters have lots of dogs, cats, rodents and rabbits available for adoption. Make sure your kids are prepared to look after a pet by reading our care guides.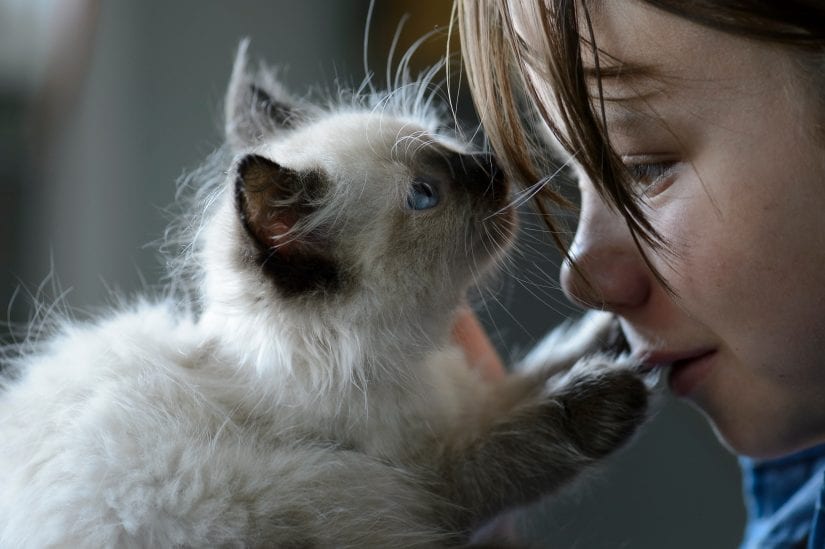 ---
What about volunteering?
A common question we're asked is whether kids are allowed to volunteer at our shelters. Just to let you know, your child has to be at least 16 years of age to volunteer with the animals — for safety reasons. Animals come to our shelters from all different backgrounds. Not all of them are comfortable around young people. We don't want to put them — or your kids! — at risk.
Some of our smaller shelters have programs for junior volunteers. Usually, a parent has to be present at all times. The best way to find out about volunteering opportunities for you and your kids is to contact your local shelter directly.
Teens who've been through one of our leadership camps can apply to volunteer as a junior camp counsellor during the summer. As a junior counsellor, they'll be instrumental in showing younger kids how to respect and care for animals.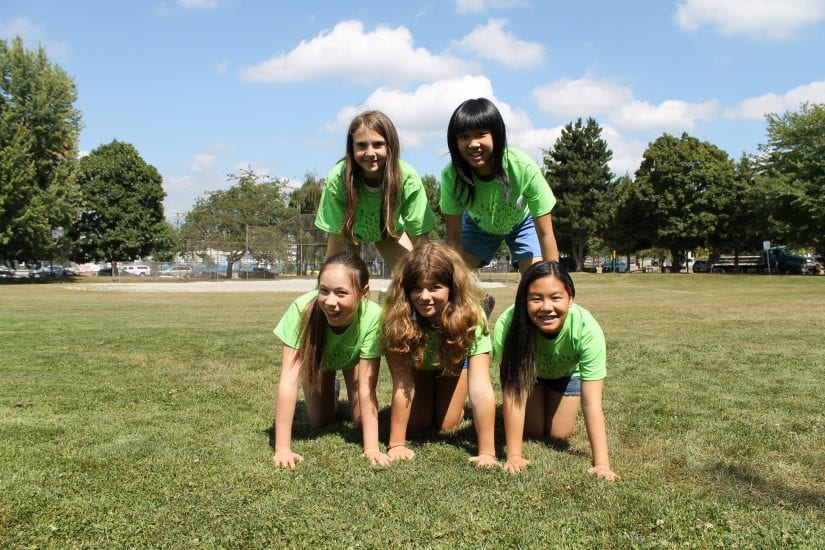 ---
Helping animals in other ways
We feel that youth involvement in helping animals in the community is very important. Here are a few suggestions for kids who are really keen to make a difference:
Foster an animal as a family.
Get some friends together and organize a dog wash.
Arrange to walk a neighbour's dog.
Offer to pet sit for a friend or family member.
Collect old towels and blankets for the animals at your local shelter.
Participate in BC SPCA events such as Paws for a Cause and Treat Week.
Start a neighbourhood or school animal club (PDF).
All of these are great opportunities for kids to help out, and get to know animals and how to care for them!