The BC Pet Registry reunites lost pets with their families.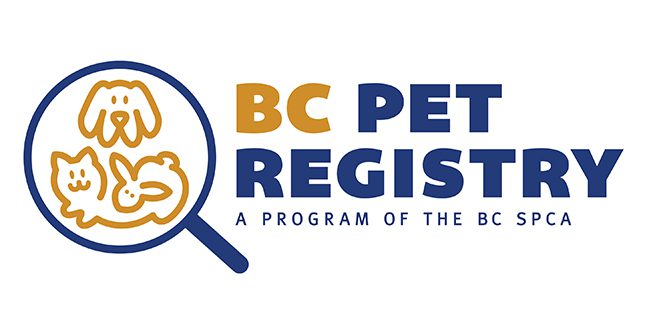 Thousands of lost and stray animals are taken to Canadian shelters annually. Without permanent identification, it is nearly impossible to identify lost animals and reunite them with their families.
Approximately 95% of cats and 30% of dogs cannot be traced to their guardian.
At the BC Pet Registry, B.C.'s first centralized pet identification (ID) database, owned and operated by the BC SPCA, we hope to reduce these numbers.
How does it work?
All BC SPCA dogs, cats, and rabbits are registered with the BC Pet Registry at the point of adoption. Other pets can be registered via the BC Pet Registry website.
Pet guardians register their contact information with their pet's microchip, tattoo or license number. This registration will enable any participating veterinarian, animal control agency or rescue group to identify the lost animal in their care and notify the guardians.
Why should I register my pet's ID?
Permanent ID has little value unless it is registered. Without a contact linked to a permanent ID, a microchip or tattoo is simply a number. By registering your pet's ID with the BC Pet Registry, your contact information is linked to their microchip, tattoo or license.
Prepare for the unexpected. Register your pet's ID online today.
Keep your information updated
Have you moved or changed your phone number? Don't forget to update your pet's ID in the BC Pet Registry.
Re-homing your pet
Guardians planning to re-home a registered pet must complete a BC Pet Registry Ownership Transfer Form (PDF). For more details on transfer of ownership, please call us at 1-855-622-7722.
Learn more
What types of identification does my pet need? Still have questions about the BC Pet Registry? Visit our website or call us at 1-855-622-7722.