If you have found a stray or lost animal, please visit our found an animal page for what to do.
Giving up a pet
Making the decision to surrender your animal can be very difficult and emotional. Some BC SPCA animal centres admit domestic pets when a guardian is no longer able to provide care for them.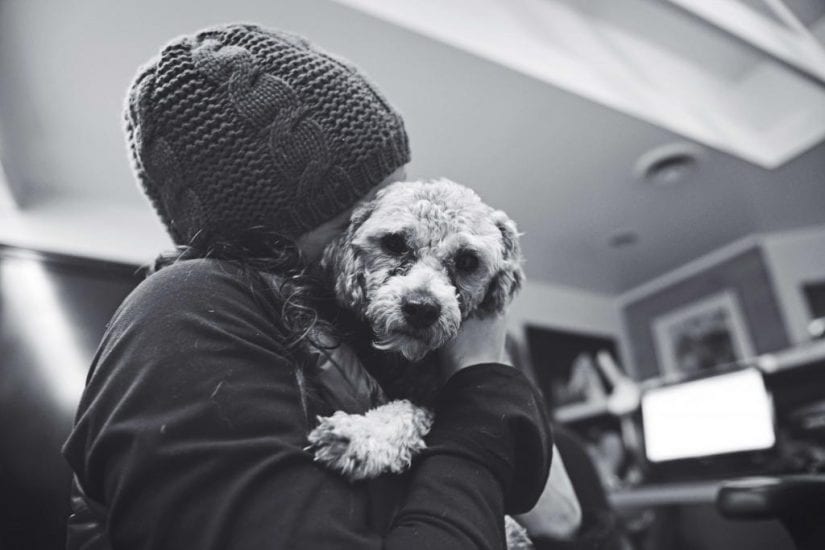 Animals are admitted by appointment only, unless in special circumstances. Staff will be prepared for your pet's arrival and have an area set up for them prior to your appointment time. This helps reduce any added stress on your pet.
Our ability to help you may be affected by the number of animals in our care and the resources available at the animal centre. You may be placed on a wait list and given alternate resources to contact.
If your local BC SPCA animal centre does not admit pets, you will be given information on who to contact.
2.) Get pet records and supplies ready
Knowing more about your animal helps us provide ongoing care during their transition into the animal centre. Bringing some of their favourite things makes them more comfortable during this big change.
Bring to your appointment:
Veterinary and health records
Current food and treats
Favourite toys, blankets or beds
Any medication they're taking
3.) Fill out a pet history information form
We currently have dog, cat, and rabbit history intake forms available to fill out before your appointment. These forms give us more information about your pet's personality and needs, which helps us provide the best care possible for them.
You will be asked to fill out an animal social history form at your appointment if you haven't already, or if your type of pet isn't listed below. If you are surrendering a dog, you will also be asked to fill out a behavioural history form at the animal centre, including the social history form below.
Dog history intake form (PDF)
Cat history intake form (PDF)
Rabbit history intake form (PDF)
4.) At your appointment
Please make sure your pet is on a leash or in a carrier. Government issued photo identification will be requested and your appointment should take approximately 30 minutes.
Please remember, once a pet is surrendered, we do not encourage visiting. It may cause more stress for your animal while they are in our care.
Pet admission fee
The BC SPCA does not charge a flat fee to bring in your animal. However, you will be asked for a service fee to help pay for the costs associated with caring for your animal. These costs include feeding, cleaning, sterilizing, vaccinating, parasite control and medical treatment as required for your pet. Adoption fees alone do not cover these costs.
*If your animal has bitten a person and you want to re-home them, please contact your local BC SPCA to discuss your situation.
An animal centre can be a difficult and stressful place for an animal. If you want to keep your pet or re-home your pet on your own, advice and alternatives are available.
We encourage pet guardians to reach out if they need help. Contact your local BC SPCA to discuss your situation; we may be able to help you find a solution.