There are many other ways to help animals in need, such as donating pet food or supplies, donating household items, or even your car!
Donate your car
Contact one of these trusted providers to have your vehicle picked up with the proceeds donated to the BC SPCA:


Donate a Car – Operates Lower Mainland, Vancouver Island, Kamloops & Prince George

Charitycarprogram.ca – Greater Vancouver and the Fraser Valley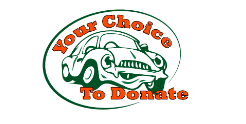 Yourchoicetodonate.ca – Hope to Horseshoe Bay
Donate household items
House hold items can be donated at any BC SPCA licensed thrift store, as well as at the Kelowna Branch BC SPCA year round. Additionally, some shelters run an annual garage sale and accept items at certain times of year. Please call ahead to your closest branch before bringing in items to donate.
Find your local BC SPCA Thrift Store
Donate pet food and supplies
Please contact your local branch to find out what their specific needs are before purchasing items to donate, and don't forget to keep the purchase receipt to be eligible for a tax receipt!
Thankfully Hill's® Science Diet® generously provides a consistent diet for the cats and dogs in all our shelters.
Pet food and supplies are needed at branches that have outreach programs. Various branches do special outreach to communities that want the best for their animals, but need a little help to make that happen. For example, the Vancouver Shelter works with Charlie's Food Bank, an outreach program to DTES residents every Thursday. Please contact your local branch to find out what you can bring in, or how you can help.
Bottle drives
Recyclable bottles and cans are accepted at shelters that have the space and volunteers to handle them. Please contact your local branch  to see if they have an ongoing bottle drive. If they don't, feel free to organise a neighbourhood drive on their behalf, the animals will love you for it!