The BC SPCA is the only animal welfare organization in B.C. with the authority to investigate complaints of animal abuse or neglect under the Prevention of Cruelty to Animals Act (PCA Act). All animal cruelty investigations are 100% donor funded.
Report incident of animal in distress
To report an animal in distress (farm animals, domestic animals and wildlife), please call the BC SPCA Animal Helpline: 1-855-622-7722, open 8:00 a.m. to 6:00 p.m., seven days per week. Closed on Statutory holidays except for wildlife calls in the South Vancouver Island Region (Wild ARC) from 8 to 4:30 p.m.
If this is an animal emergency outside of these hours, please contact your local police department , RCMP or the Conservation Officer Service (RAPP).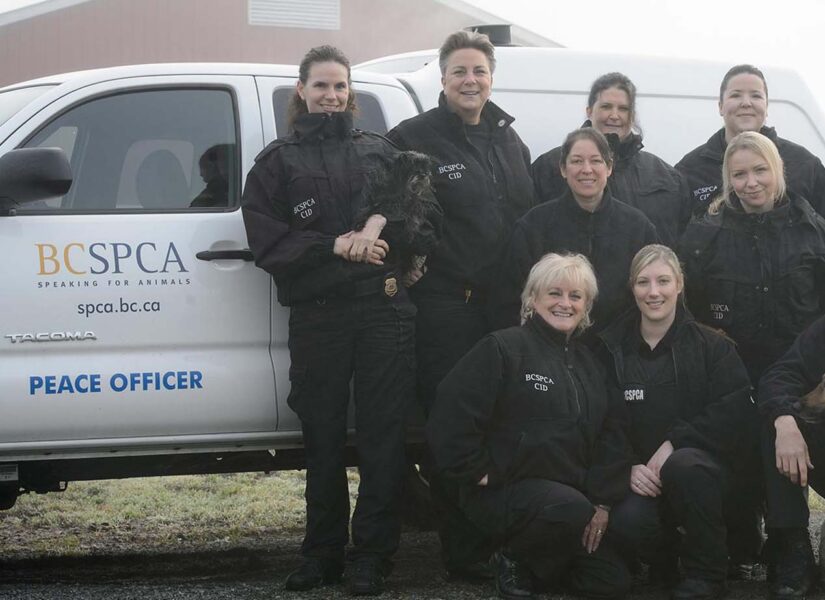 Animal Protection Services
Animal Protection Services investigates all complaints of cruelty, abuse and neglect against animals in B.C. and takes the necessary steps to alleviate their distress.
Every year, the department investigates thousands of complaints of cruelty and neglect and conducts an average of 8,000 animal cruelty investigations. Our 30 full-time Animal Protection Officers are trained to carry out these investigations, care for animals in distress and recommend charges to Crown Counsel for the prosecution of those who inflict suffering on animals.
The department also works to decrease the likelihood of repeated abuse through education, cooperation, and if necessary, deterrence in the form of legal proceedings.
Your donations make a difference
The BC SPCA does not receive any provincial funding to assist with animal protection services.
An investigation can cost more than $10,000 on average to bring one case of cruelty to Crown Counsel for prosecution. To that end, we spend approximately $3.6 million per year.
We rely on generous gifts from our supporters to help us ensure that we can continue to help animals in need and end animal cruelty in B.C.
To receive monthly information about BC SPCA programs and cruelty investigations, sign up for our news alert.