Consider your community's animal bylaws
This dog was tied up in the rain with no access to water or shelter. Everything changed when the bylaw officer arrived and then partnered with the BC SPCA to document the neglect. This community had animal bylaws in place that allowed the bylaw officer to help this dog.
Now that elections are over, will you take a moment to welcome your new representatives and ask them to consider your community's animal bylaws?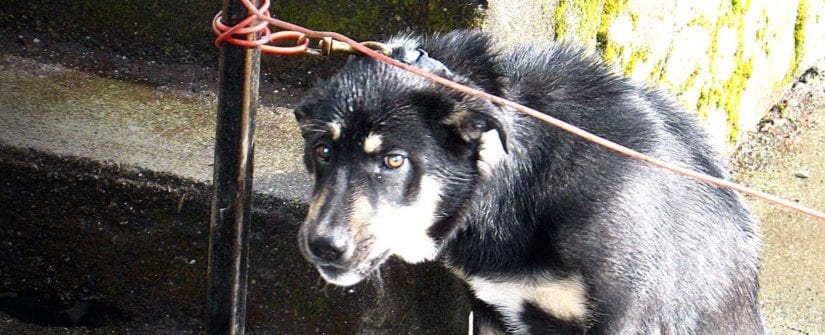 From finding an animal-friendly home to keeping pets and community animals healthy and happy, here are resources to help you take action for the well-being of B.C. cats, dogs and other pets.
Learn more about the issues that affect the lives of farm animals, and what you can do to improve their welfare.
Animals in entertainment and sport have special needs when it comes to care and attention. Learn about the issues that face working animals and how you can speak up on their behalf.
Whether living in nature or under captivity, wild animals deserve understanding, care and conservation efforts. Find out what you can do to further their cause.
(Photo credit: Dennis McLaren)
Help prevent wildlife conflicts. Access resources on how to peacefully co-exist with our urban wildlife neighbours.
Learn about our position on why exotic animals should never be kept as pets.
Learn about safer alternatives to using animals in research, teaching and testing.