The BC SPCA is very concerned about the welfare of all exotic animals in captivity, but there are many reasons why exotic animals make bad pets. Some dangerous exotic animals are illegal to keep as pets in B.C.
Read our positions on exotic pets and wild and exotic animals in zoos, aquariums and other permanent captivity.
B.C. has some of the most restrictive legislation and regulations on the private keeping of exotic animals. Those that pose the most risk to public safety have been designated as Controlled Alien Species under provincial legislation after high-profile human injuries and death.

Provincial legislation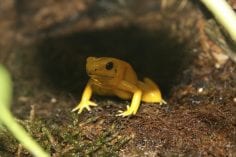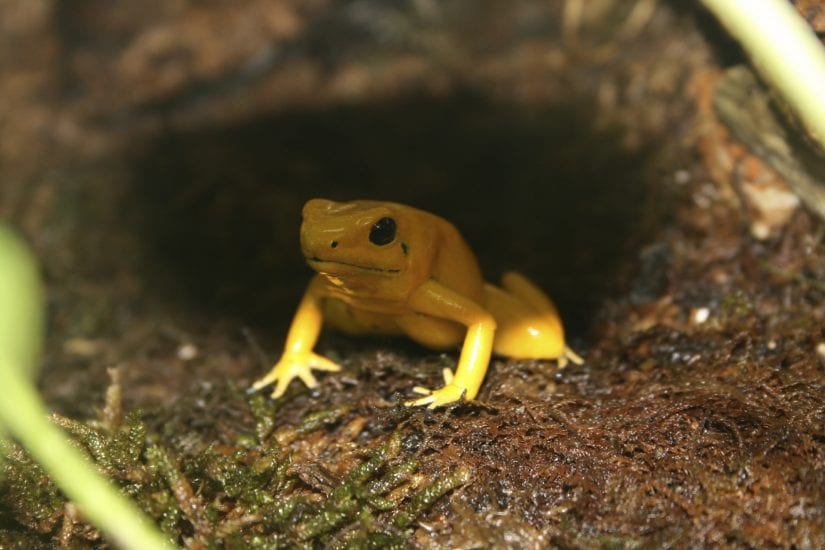 The B.C. Wildlife Act's Controlled Alien Species (CAS) Regulation controls the possession, breeding, shipping and releasing of exotic animals (not native to B.C.) that pose a risk to the health or safety of people. As the provincial government has the responsibility of ensuring public safety, the exotic animals listed reflect only those that pose a serious risk to human safety.
Those exotic animals on the CAS list living in B.C. before 2009 may have been allowed to stay in the province under specific permit conditions, but no new animals could be imported or bred after the new law was enacted. Accredited zoos, research institutions, film companies and rescue centres must be permitted to keep any CAS species.
What species are illegal to keep as pets in B.C.?
Exotic animals such as tigers, lions, monkeys, marmosets, fennec foxes, caimans, cobras, poison arrow dart frogs and many others are illegal to own as pets in B.C.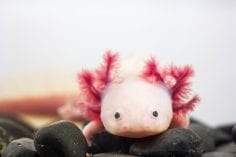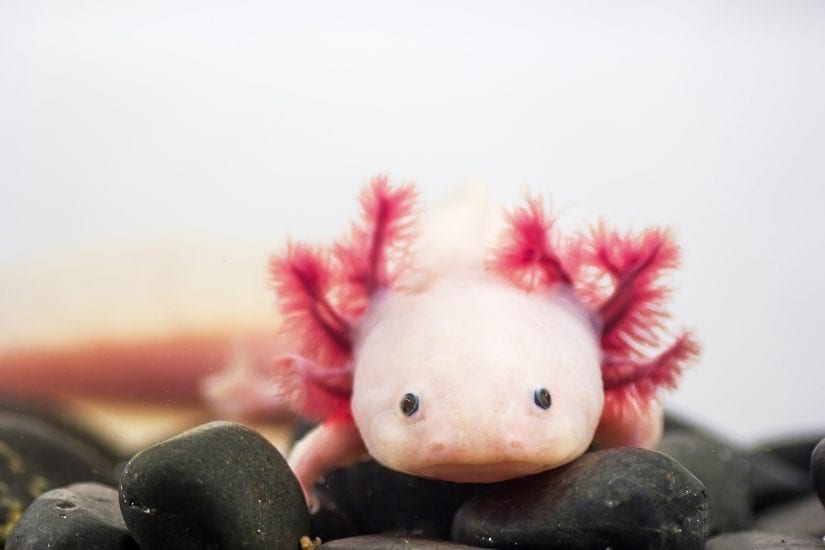 A searchable list of the more than 1,000 species of exotic animals designated as Controlled Alien Species that are prohibited or restricted by the province is available.
Other exotic animals like axolotls and tree frogs are not considered CAS, but are designated as wildlife under the B.C. Wildlife Act. Ownership of these animals is restricted, meaning they cannot be kept, sold, bred, trafficked or transported without a permit.
Municipal Bylaws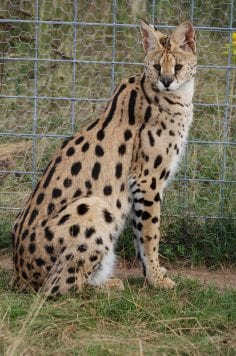 Roadside attractions with kangaroos, zebras and other non-prohibited exotics are unfortunately still legal in B.C.
Pets like serval cats, iguanas and parrots continue to suffer in captivity because they were not included in the provincial regulations.  Municipalbylaws can be effective at restricting additional exotic animals from being kept as pets or used in entertainment.
 The BC SPCA will continue to advocate for stricter exotic animal protections at the municipal government level.
Contact your local government to find out which exotic animals your area has banned or to propose a ban.