Put your love of animals to work
In our employees, we are looking for more than just animal lovers – we want people who want to work with other people who share their commitment to giving back to their communities and all creatures great and small. Whether you are starting your career, or looking for interesting and rewarding experiences on your career journey, we have many exciting opportunities available. Join us!
Work with us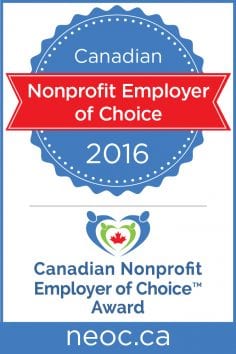 Working with and for animals, advocating for their health and well-being or supporting others who do, can be a very rewarding and satisfying career. If you are hard-working, highly skilled and passionate about making a difference, you will find yourself among like-minded people at the BC SPCA. We have a dedicated team of dynamic, action-oriented and results focused staff and volunteers who do this very important work in communities across British Columbia.
We have 42 locations in almost every corner of the province, including our Provincial Office in Vancouver. We employ more than 608 people in a wide variety of positions from direct animal care and protection to revenue development to government relations to administration, with various full-time, part-time and casual opportunities available.
The BC SPCA is the first Canadian humane society to become accredited by Imagine Canada, the national umbrella for charities and non-profits, reflecting our high level of excellence in board governance, financial accountability and transparency, fundraising, staff management, and volunteer involvement.   We were also named a Nonprofit Employer of Choice in 2016, demonstrating our commitment to making our organization a great place for people to work and grow.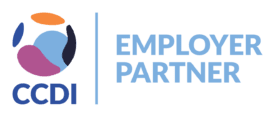 The BC SPCA is a member of the Canadian Centre for Diversity and Inclusion, a national charity that that promotes diversity and inclusion in Canadian workplaces. By participating in their Employer Partner Program, the BC SPCA has access to this trusted advisor's tools, knowledge and information, and educational opportunities to help us achieve our organizational goals around equity, diversity and reconciliation.
Watch the video below to hear staff talking about their careers at the BC SPCA:
How to apply to join the BC SPCA as an employee:
 Review our current opportunities for positions that match your interests and qualifications.
Create an account with us.
Submit your application as per the instructions on the posting.
Put your best paw forward in the selection process.