Since the pandemic began, the BC SPCA has adapted to help pet guardians and their pets. One of the ways that the organization has been able to provide assistance for those affected has been through the expansion of its food bank services.
"We immediately recognized the growing needs of people and their pets at the start of the pandemic and responded quickly by developing a far-reaching food bank outreach program," says Marieke van der Velden, BC SPCA's outreach specialist. "The impact is not only evident from the number of pets who have been fed through the program, but from the direct stories we hear from their guardians. By working compassionately and proactively with people in need we can keep animals out of shelters and with their families."
So far the BC SPCA has donated over 75,648 kilograms of dry food plus 55,791 cans of pet food to pet guardians in need. The weekly meals provided fed 21,089 dogs and 18,396 cats.
Here's a snapshot of how some our locations responded to those in need through food bank services.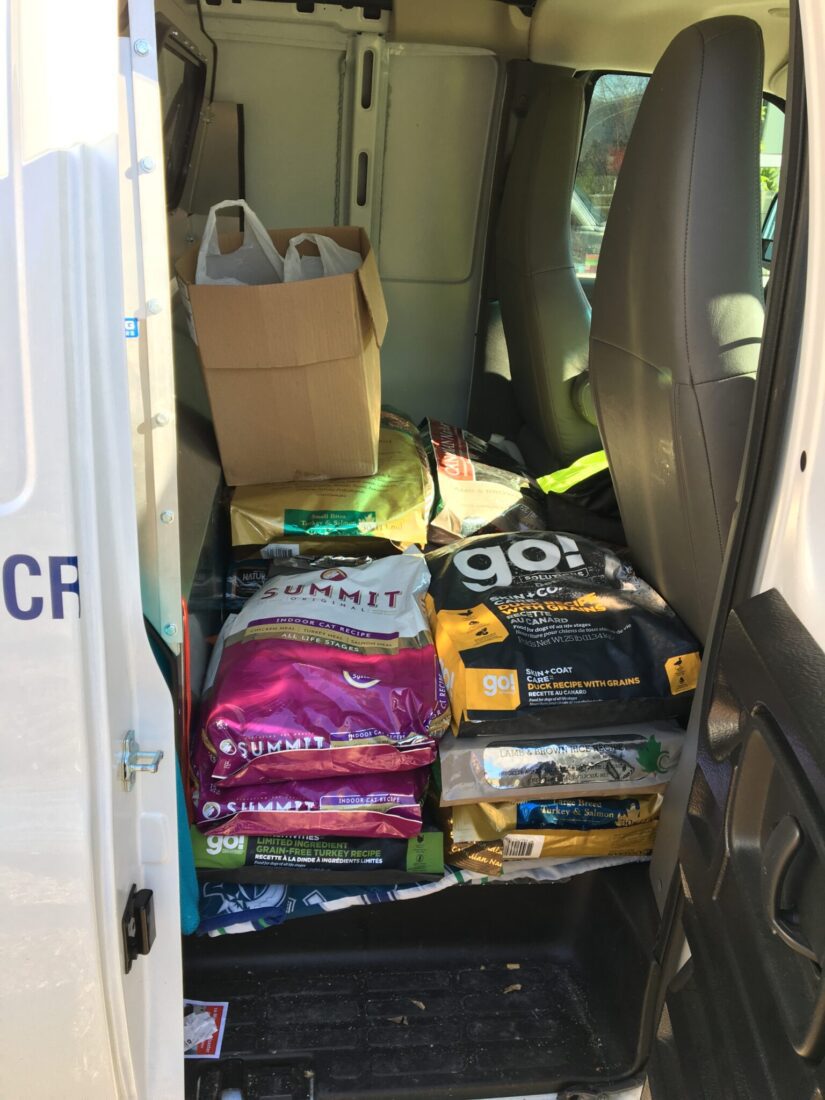 Campbell River
Campbell River already had a pet food bank in place, but the COVID-19 crisis was the push needed to improve their program and expand their reach.
"It has been a goal of our branch for a long time to improve this program and really get it out there and 2020 helped us do this," says Stephanie Arkwright, manager at BC SPCA Campbell River. "We are motivated more than ever now to continue this work, because we love being a support point for people in our community, and building new relationships with people that we may not have reached in the past."
In addition to supporting a number of local food banks and organization, Campbell River also recently partnered with St. Vincent De Paul society, which helps to feed 28 pets a month in remote Gold River and Tsaxana communities. "Myself and the region rely heavily on our local partnerships and we cannot thank the BC SPCA enough for the generous donations," says Gold River VIHA Social Worker, Kaitlyn Nohr.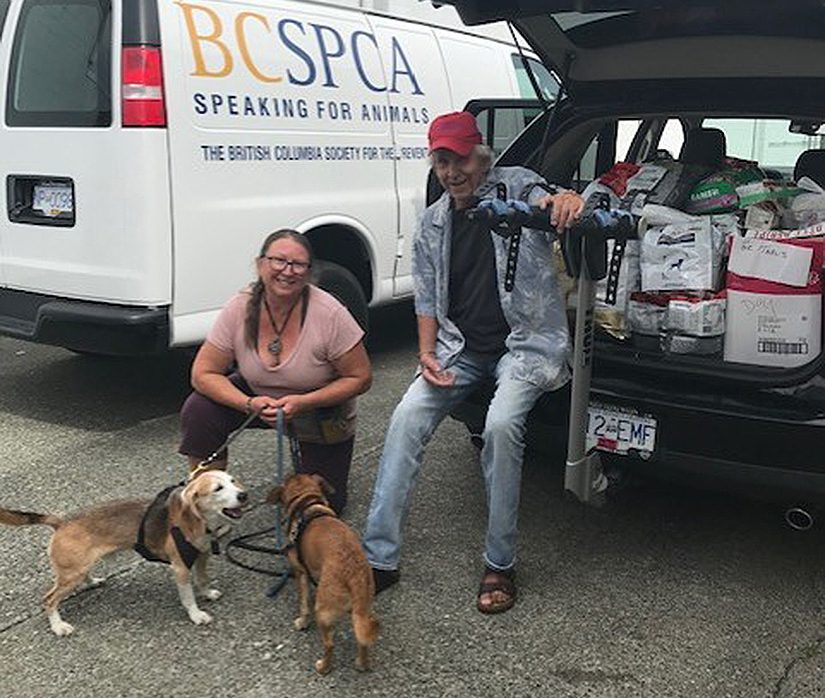 Sea to Sky
For some locations, the food bank outreach programs provided the opportunity to reach out and build relationships with smaller communities in the area.
"It has allowed us to grow relationships with communities we never had before," says Krista Unser, manager of the BC SPCA's Sea to Sky facility in Squamish. "If there is one positive thing that has come out of Covid-19 is that we were able to reach out to communities and help those who would have really struggled."
The Sea to Sky SPCA went from serving two communities to seven communities in 2020 as part of their outreach program and have delivered over two tons of pet food to communities as far as two hours north of Pemberton. Currently the location serves Pemberton Food Bank, Mt. Currie Food Bank, Shamamquam
Community Health Centre, Skatin Community Centre, Squamish Totem Hall and Darcy Community Health Centre.
"We have established relationships that we hope will continue even when the is over," says Unser. "There is still going to be a need for help which we are so willing to give."
She adds that the food bank outreach program has also allowed the shelter to expand their reach and identify people who can benefit from their low cost spay and neuter program.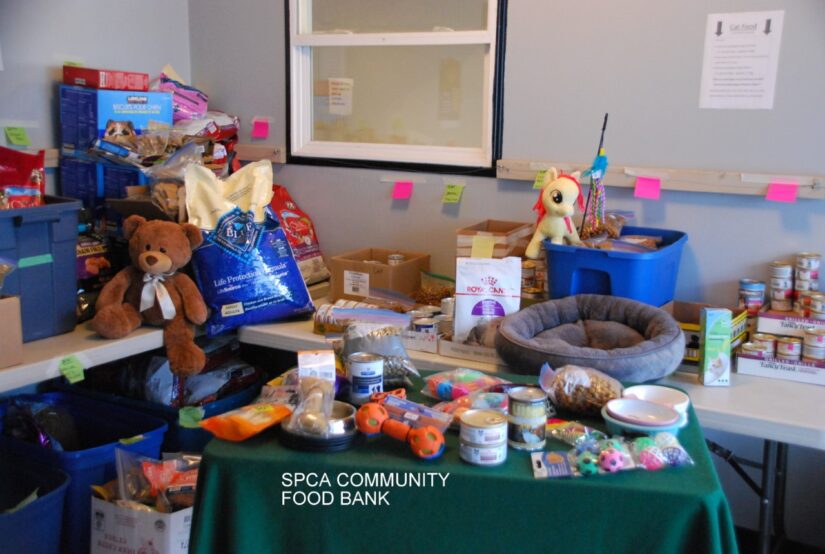 Vernon
Across the province, there's been an outpouring of support from the community during these challenging time despite restrictions in place.
"It's really uplifting seeing the community come together to help in any way they can," says Racheal Beaubien, staff member at the Vernon & District BC SPCA. "When we put a call out to the public asking for assistance with any type of food donation, almost immediately our donation bins are filled up and people are calling asking how else they can help."
The Vernon & District BC SPCA distributes to individuals needing support from their shelter in addition to supporting Animal Food Bank, and the Armstrong Boys and Girls Club.
"We are so incredibly proud to be partnering with the SPCA Vernon. It has made both our outreach and ability to maintain needed inventory levels possible," says a rep from Animal Food Bank. "It's truly an example of the power of collaboration and allowing organizations to focus on their strengths and help one another fill gaps. It permits us to focus on the delivery of pet food to pet guardians in need, while allowing us to lean on the BC SPCA team for animal welfare issues as they arise."
Part of that team is the Vernon community, says Beaubien. "It's because of generous community members that we are able to assist the people who are needing a bit of help in this difficult time and that's a pretty great thing to be a part of."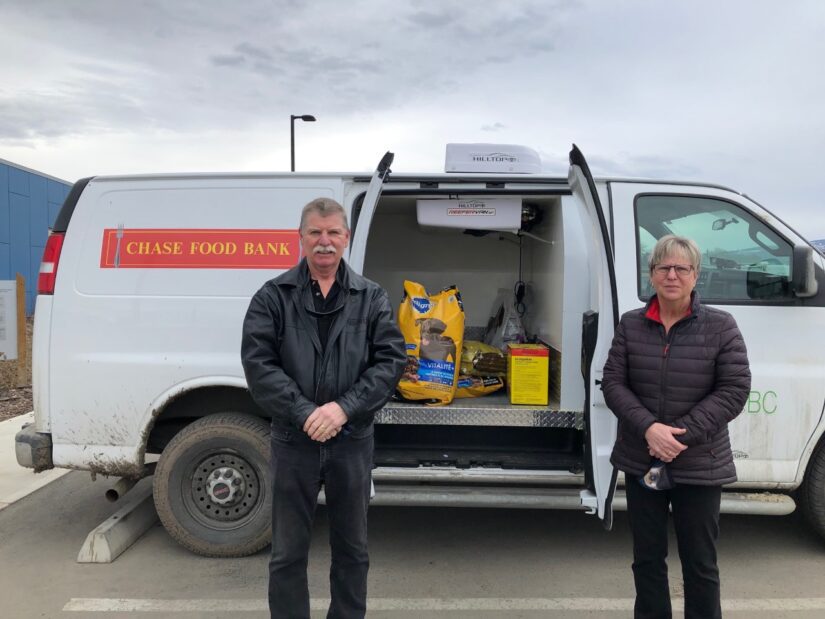 If you are interested in providing pet food donations to assist your local BC SPCA in this programming, please contact our Animal Helpline at 1-855-622-7722 for the details on drop off locations and times.