With your support, the BC SPCA works to protect and enhance the quality of life for farmed animals in British Columbia. Our farm animal recovery and adoption barns care for abused and neglected farmed animals, ensuring they receive the veterinary care and rehabilitation needed for successful adoptions. We also advocate for farmed animals outside of our care, and work to provide them with a life worth living.
Throughout the years, many of our farmed animal welfare advocacy initiatives have resulted in welfare improvements for animals on farms through changes to municipal, provincial, and federal laws, animal welfare standards, or other policies related to farmed animals.
Major farmed animal welfare wins will continue to be added below. None of this would be possible without your passion for animal welfare and desire to take action.
Keep me updated on actions to take for farm animals
2022
2021
Global Animal Partnership announced their Broiler Chicken Breed Assessment Protocol and approved breeds list as part of the Better Chicken Project. A research-based framework was developed for assessing animal welfare of broiler chicken breeds. Only the approved breeds with the highest welfare scores are permitted in their program.
After actively campaigning over the past two years, in collaboration with the Union of B.C. Indian Chiefs and other groups, the provincial government announced a phase-out of the mink farming industry in B.C.
More than 77,000 Canadians voiced their concern for the shipping of Canadian horses overseas for slaughter, making it the most-signed federal e-petition relating to animals in history. Banning live horse export was included in the Prime Minister's mandate letter to the Minister of Agriculture, Food and Fisheries.
Newly revised Code of Practice for the Care and Handling of Farmed Mink includes improved requirements around euthanasia, nest boxes, feeding, and staff training. While the mink industry in B.C. is winding down, these changes better protect mink in the rest of Canada where mink farming is still occurring.
2020
Newly revised Canadian Organic Standards published, including further farm animal welfare improvements.
B.C.'s provincial meat inspection system updated, requiring an increased frequency of inspections to ensure food safety and animal welfare is maintained. Animal welfare inspections now also required at Class D and E slaughter plants (previously only inspected for food safety).
Updates to Canada's animal transport laws take effect – decreasing transport times, better protecting compromised animals, and prohibiting certain unacceptable handling methods.
2019
Animal Care Codes of Practice Regulation adopted under B.C.'s Prevention of Cruelty to Animals Act (PCA Act). The Codes of Practice for all species now serve as the minimum standard for what is considered to be a 'reasonable and generally accepted practice' of farm animal care in B.C.
City of Vancouver updates its Ethical Purchasing Policy (PDF), which now includes a commitment to higher-welfare food.
The Safe Food for Canadians Regulations came into effect, including a new section on humane treatment of animals at slaughter establishments.
2018
2017
New Code of Practice for veal calves requires a phase-out of veal crates by 2020, and prohibits tethering calves.
New Code of Practice for bison requires pain control for dehorning and castration, and improved animal handling requirements to minimize stress.
New Code of Practice for laying hens requires a phase-out of battery cages by 2036. 
2016
New Code of Practice for chickens and turkeys raised for meat requires birds to have enough space to move freely, and must have at least four hours of darkness in barns for rest.
Abbotsford AgriFair announces they will be cancelling the rodeo component of the fair.
2015
Revised Canadian Organic Standards released, including many farm animal welfare improvements (PDF).
Dairy Cattle Regulation adopted under B.C.'s PCA Act, meaning the Code of Practice for dairy cattle serves as the minimum standard for what is considered to be a 'reasonable and generally accepted practice' for dairy cattle farming in B.C. This is the first Code of Practice to be adopted into law in B.C. 
Luxton Pro Rodeo in Langford B.C. announces its cancellation.
2014
New Code of Practice for pigs requires a phase-out of confinement housing during pregnancy (gestation stalls), new enrichment provisions, and pain control for castration and tail docking.
2013
New Code of Practice for beef cattle requires pain control for dehorning and castration procedures.
B.C. Ministry of Agriculture develops a new meat inspection and slaughter system. Class A and B slaughter plants must develop written plans that include protecting animal health and welfare. Inspectors must be trained in humane livestock handling and slaughter.
2009
New Code of Practice for dairy cattle requires pain control when performing painful procedures (dehorning, disbudding, castration) and prohibits tail docking. This is the first time pain control has been required in any Code of Practice. 
2007
Cloverdale Rodeo and Exhibition Association in Surrey, B.C. removed four events from its roster: calf-roping, team roping, steer wrestling and wild-cow milking.
2006
City of Vancouver Council voted to ban rodeo events, the first city in Canada to do so.
Thank you!
We celebrate these major improvements to farm animal welfare, but know there is more work to be done. With your support, we are able to continue to advocate for farm animals and make a difference in their lives. Thank you for working with us to help improve the lives of farm animals!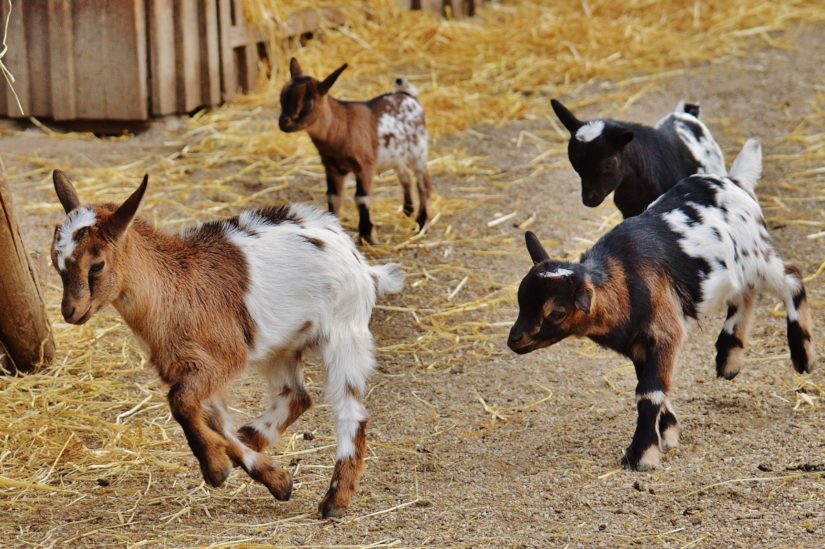 Take action for animals
Want to be the first to know about actions you can take on behalf of animals? Subscribe to receive Action Alerts.