The Canadian Organic Standards (COS) outline requirements for organic farmers. The goal of organic production is for farming to be sustainable and environmentally friendly. However, there are also a variety of welfare benefits for animals on organic farms.
The Codes of Practice for farmed animal care in Canada outline the minimum expectations for all farmers. The COS goes beyond this, making it a good choice for farmed animal welfare. Animals on organic farms must have access to more space, the outdoors, and environments that encourage natural behaviours. Organic farms are also independently inspected to ensure the standards are being met. These are not requirements for conventional Canadian farms.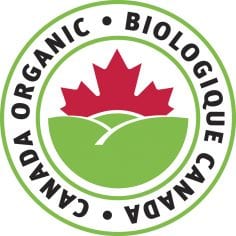 A 2020 update of the standards included important improvements for animal welfare:
Outdoor areas for chickens and turkeys must have shade and protection from predators
Laying hens must have access to an enriched verandah whenever they are unable to go outside
Perches for laying hens must be designed for hen comfort
Greater space requirements for sheep and goats
Dehorning cattle is no longer permitted
Phase-out of tie-stalls for dairy cattle by December 2030
Improved requirements for outdoor areas for pigs
See a full summary of animal welfare improvements (PDF)
The BC SPCA is committed to improving welfare standards for animals living on organic farms in Canada. Every five years, the COS is reviewed and updated to ensure the standards reflect new research and society's expectations. The BC SPCA participates as a member of the revision committee. We also encourage our supporters to take part in the public comment period for the draft standards.