Why is slaughter such a big issue?
The BC SPCA advocates for only humane methods to be used for the killing of any animal.
Animals that are slaughtered, or killed for their meat, are at risk of suffering. Some of the risks include:
Suffering relating to transportation to the slaughter facility
Stress before being killed due to being housed with unfamiliar animals
Injury and stress from being handled roughly, sometimes with electric prods or whips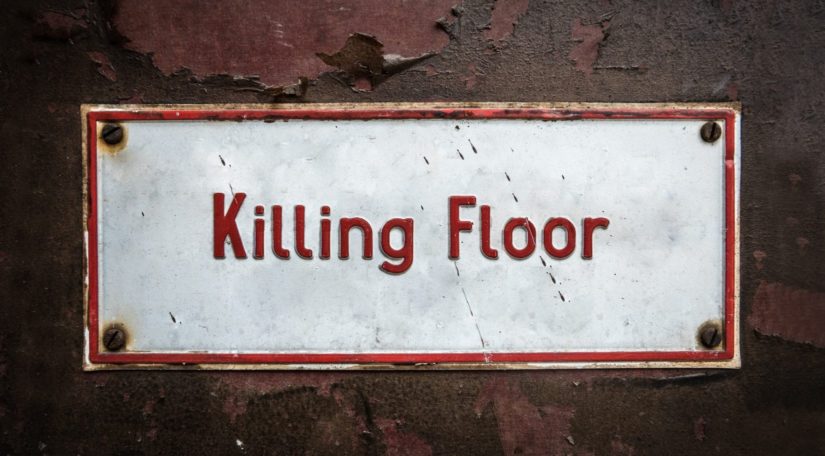 Laws around animal slaughter in Canada
The Canadian Meat Inspection Act requires that animals used for food be handled so that they do not experience "avoidable distress or avoidable pain". The Canadian Food Inspection Agency is in charge of enforcing this law. The term "avoidable" can be subjective and is up to the judgment of authorities at the slaughter facility.
Provincial legislation includes the Meat Inspection Regulation, and British Columbia has significant responsibilities for ensuring animal welfare and health.
Review our submission to government and the consultation outcomes
The provincial Select Standing Committee on Agriculture, Fish and Food requested submissions of suggestions to modify policies around local meat production in B.C., received by June 15, 2018. Review the BC SPCA submission (PDF). The Select Standing Committee produced a 'what we heard' report on October 1 with 21 recommendations for government action. Review these recommendations.
Concerned about slaughter practices and other farm animal suffering?
Subscribe to our action alerts to be notified of opportunities where you can speak up and end animal suffering.
Subscribe to FarmSense newsletter
FarmSense is delivered four times a year and includes news about farm animal welfare, research and updates on what the BC SPCA is doing to help further farm animal welfare in Canada.