The BC SPCA makes learning about animals fun! We offer youth workshops, summer day camps and special youth events.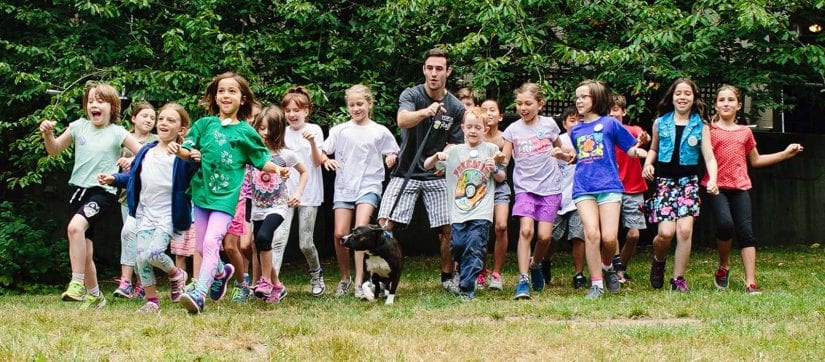 Summer camps
BC SPCA summer camps are back! These week-long day camps allow kids to immerse themselves in "everything animals." They'll be challenged, in fun and engaging ways, to learn about responsible animal care, discover fascinating new animal facts and develop positive, respectful relationships between people, animals and nature.
To view our 2019 summer camp schedule and to register, visit your region's summer camp page:
Lower Mainland (Coquitlam, Maple Ridge, Richmond, Sechelt, Squamish, Surrey, Vancouver, West Vancouver)
Vancouver Island (Campbell River, Comox, Cowichan, Nanaimo, Victoria)
Okanagan & Kootenays (Castlegar, Cranbrook, Kamloops, Kelowna, Nelson, Penticton, Vernon)
Northern Region (Dawson Creek, Prince George)
Just a note about:
Educational assistance
Our workshops are education-based and, as such, some reading and writing are incorporated into our activities. If your child requires assistance at school for academic or behavioural support, please contact our Humane Education department so we can discuss how best to support them.
If your child requires more one-on-one support, due to limited staff, we may ask for an aid with a criminal record check to attend the workshop with your child to ensure they are supported.
Time spent with animals
We do our best to provide some hands-on time with animals — though we know that kids always want more! Sometimes, animal time is limited because we must be cognizant of the stress levels and health of the animals and of the fact that the shelter is a working adoption facility.
When possible, we do bring shelter-approved animals into the education space and allow kids to interact with them in small numbers. We also take kids on a shelter tour to introduce them to the animals and share their stories. For safety and insurance reasons, however, kids will not be interacting with shelter dogs.
Bursaries
We have a limited number of bursaries available for families who need financial assistance. If you would like to apply for a bursary, please download and complete an application (PDF) and submit it to camp@spca.bc.ca or fax it to 604-681-7022 (attn: Humane Education). The deadline to apply is May 31, 2019.

Refund policy
A full refund will be issued with four weeks' notice of cancellation. Refunds will be prorated for fewer than four weeks' notice. Exceptions may be made for medical/family emergencies and will be handled on a case-by-case basis. Please abide by the age ranges set for campers. Campers registered outside of a camp's specified age range without prior approval will not qualify for a refund.
Sign up to be notified
If you would like to receive email notifications about future youth events in your area, please fill out the form below and submit it. Please note that completing this form does not register your child for any BC SPCA event.