Just when we all need it the most, young champions for animals continue to inspire people of all ages to believe a kinder, more humane world is possible. Kids all over the province stepped up this year to help animals in need from Fort St John all the way to Cranbrook, back to the Sunshine Coast and everywhere in between.
Young entrepreneurs like 10-year-old Eleanor and Quinn or brother-sister team Andrew and Annora created businesses to raise funds for the BC SPCA.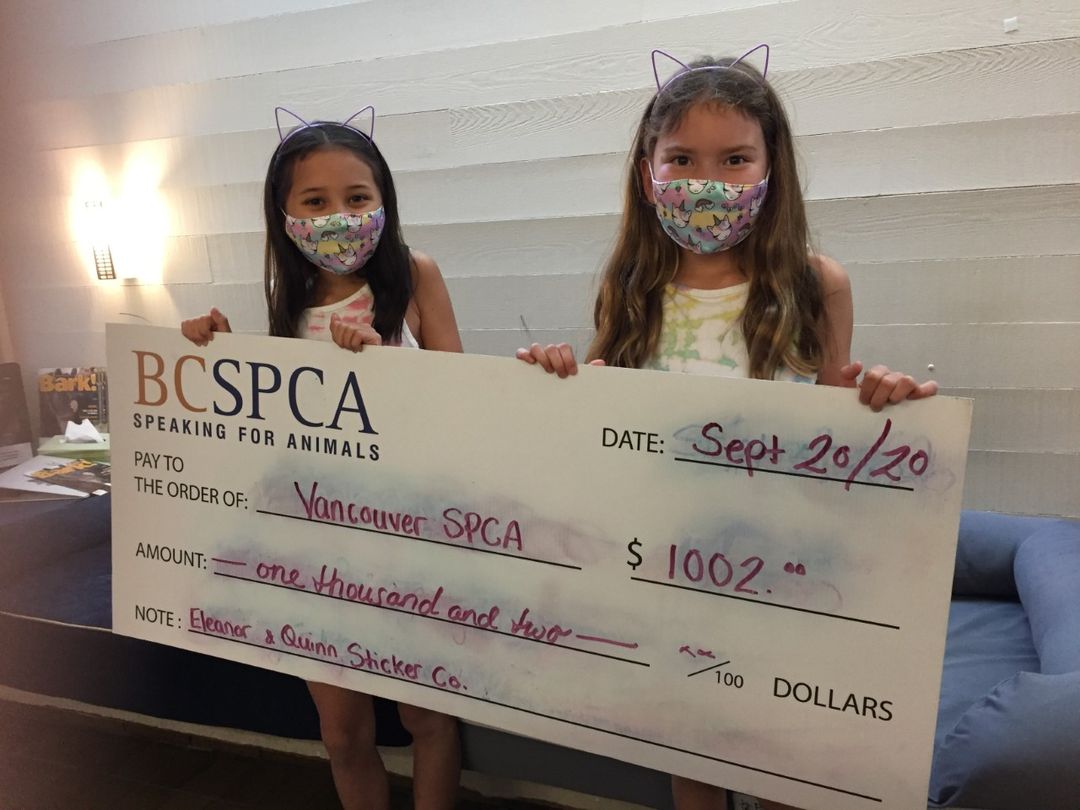 Artists like 9-year-old Oriana from North Saanich, Neve and Elise from Kamloops and Milo in Victoria all used their talents to create and sell artwork, donating all proceeds to help animals. Young bakers like cinnamon bun queen Kaylie from Maple Ridge put their sweet skills to work holding bake sales. Every lemonade stand, bottle drive, drive-through donation event and fruit sale proves that these youthful organizers have the hearts to make a big difference in the world.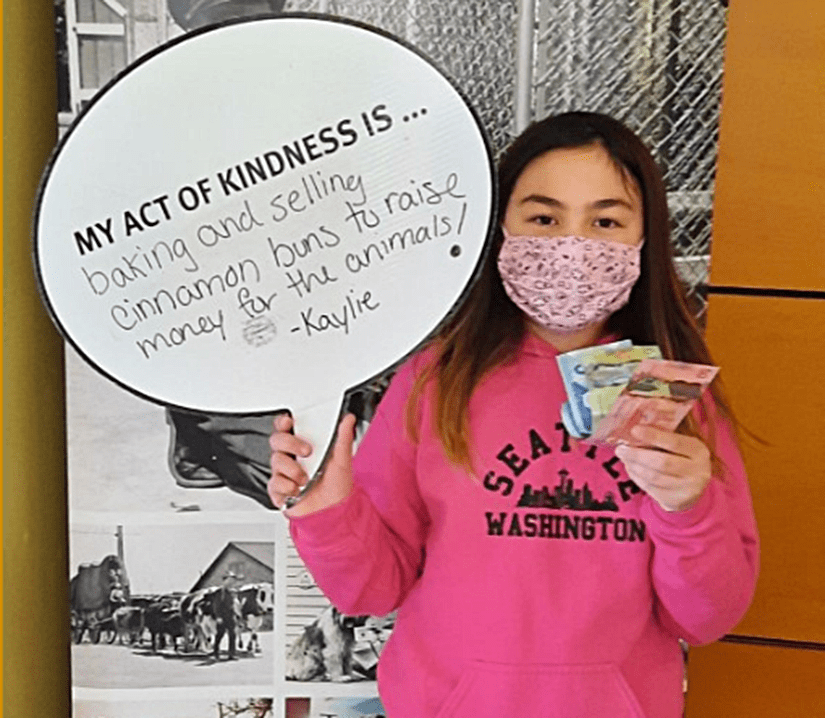 Many classes are also motivated to make a difference after having a classroom presentation by the BC SPCA humane education team. The Grade 5 class at Stratford Hall in Vancouver held an entrepreneur fair and raised $1700. The Westside Montessori students made a quilt and raffled it off, while Mrs. Wilson's class at Summit Elementary in Kamloops held a pop-up museum, with proceeds going to their local BC SPCA. Learn more about BC SPCA classroom presentations!
Preschoolers all the way up to high school students gave their precious birthday money and allowances, thinking not of themselves but of vulnerable animals in need of care and support.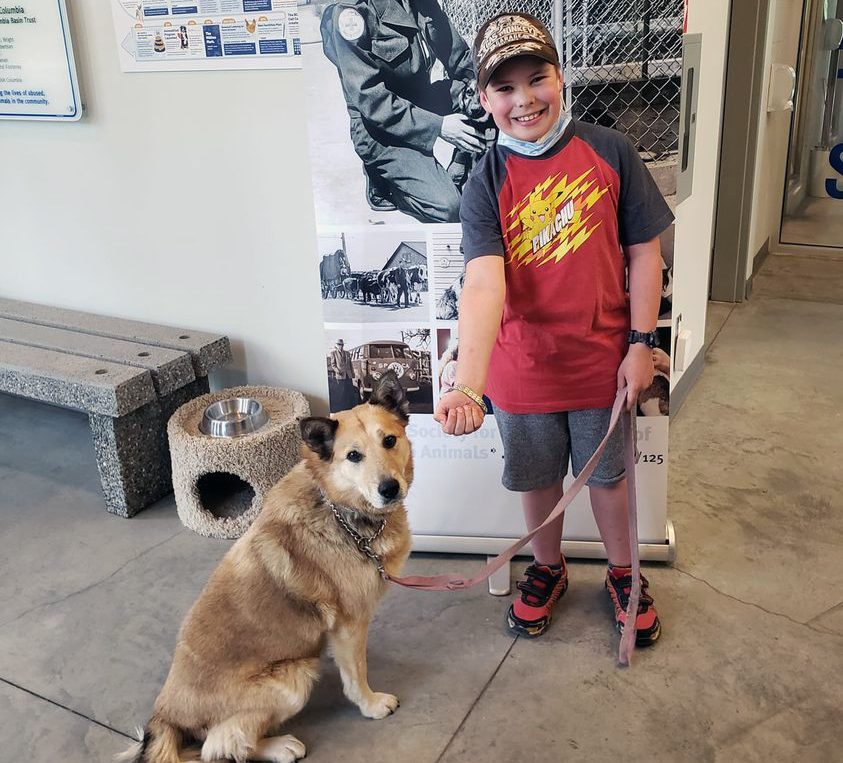 "In a year when everyone needs to hear some good news, the youth never fail to amaze us," says humane educator Lisa Keegan. "They may come to our workshops, camps and classroom presentations to learn from us, but truly we learn as much from them about being open-hearted and really passionate about making a difference for animals. It gives us hope, to know these kids will continue to be ambassadors for animals as they grow up."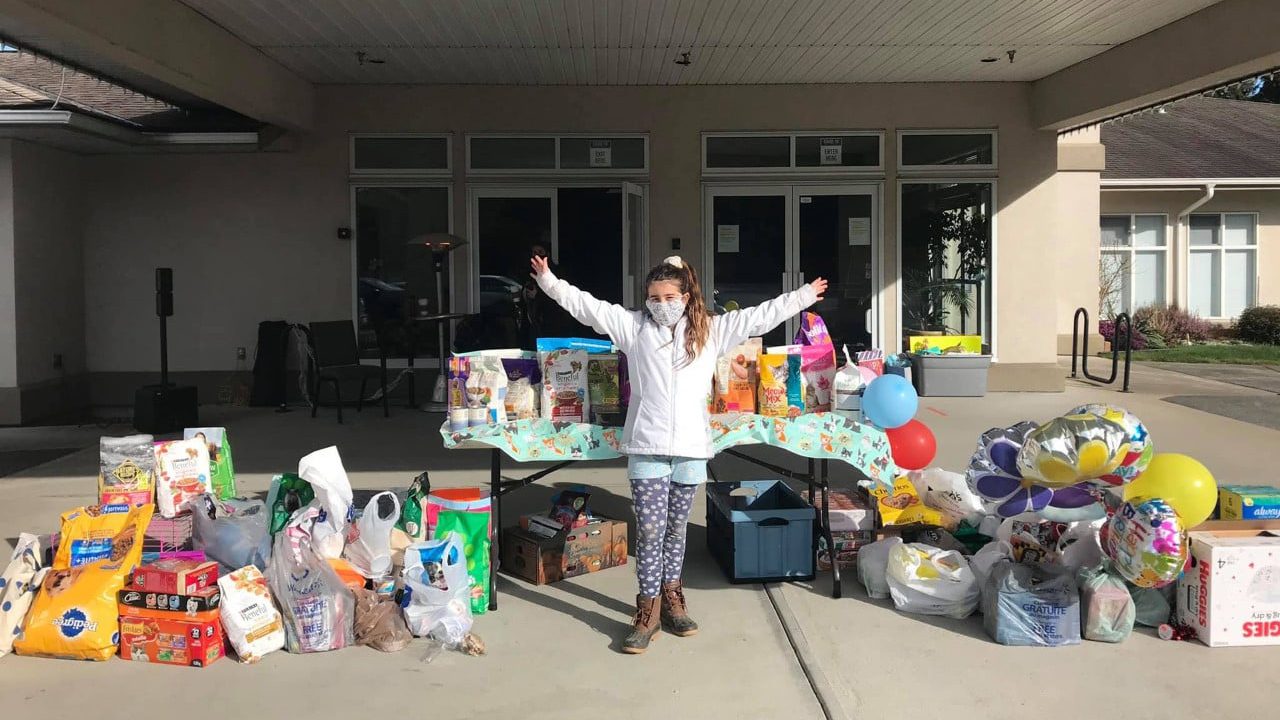 Many superstar youth supporters have been featured in the "High Paws" section of Bark! this year, as well as in our social media channels, but many more young people have contributed whatever they can, from pet food for Charlie's Food Bank to handmade pet beds for the shelter animals. Their kindness and care for animals is contagious, leading even more of their peers into our BC SPCA Kids Club and our humane education programs. High Paws to all of those young heroes for animals!