Charlie's pet food bank provides free and low-cost pet services for people who are homeless, living outdoors, low-income and senior pet guardians in downtown Vancouver.
This community-based initiative was created to improve the lives of pets living in Vancouver's Downtown Eastside. Launched in 2000 by the BC SPCA's Chief Animal Health Officer at the time, Dr. Jamie Lawson, and the Greater Vancouver Food Bank, Charlie's is named after a starving dog that came into our animal hospital in critical condition. Sadly, we weren't able to save Charlie, and he passed away after three weeks of intensive care.
Location
543 Powell Street
Vancouver B.C.
Hours
Thursdays 10 a.m. to 12 p.m.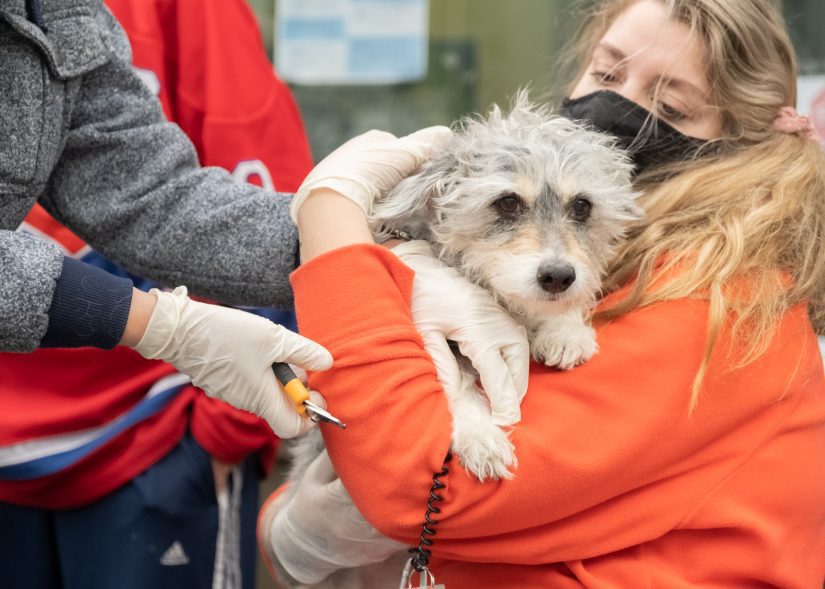 How Charlie's helps pets and people
The human-animal bond is powerful. Studies show that having a pet helps people's mental and physical health. Pets give us constant, unconditional love. Many people tell us that their pets have saved their lives.
As part of the Downtown Eastside, we have become a resource for many pet guardians and community support workers by providing supplies and preventative care. To help pet guardians we take a harm reduction approach by showing respect for the person and building relationships. Charlie's is a volunteer-operated program and all pet food and supplies are donated. A group of dedicated BC SPCA volunteers allows us to help more animals and maintain a presence in the community.
We strive to provide a supportive, respectful and friendly environment. We want Charlie's to be a safe place for visitors, members, volunteers and animals.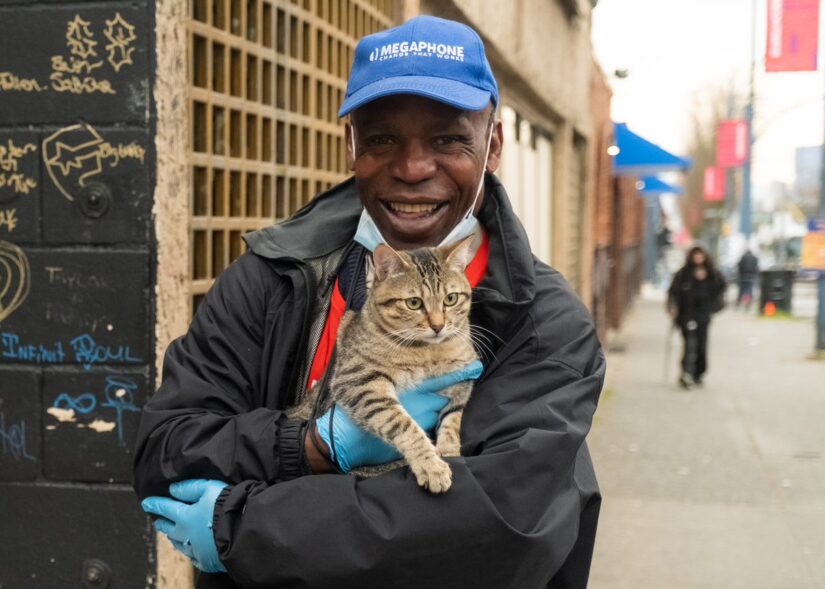 Charlies pet food bank
Visit us on Thursdays to pick up pet supplies or to verify if you qualify for a subsidized spay/neuter for $50.
Items distributed weekly
Pet food – dog, cat and small pet (dry and wet)
Cat and dog treats
Cat litter
Cat litter boxes
Toys – dog, cat and small pet
Collars, harnesses and leashes
Dog coats
Beds
Pet carriers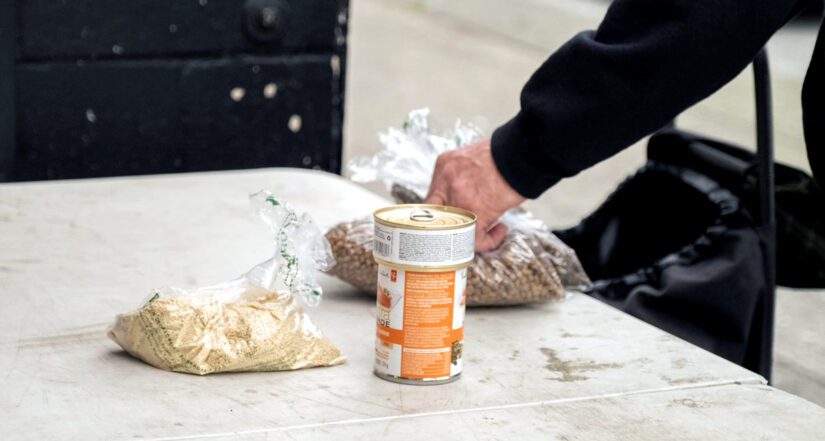 Services provided weekly
Cat and dog nail trims
Dog training tips

Basic Pet Grooming (nail trims, mat removal)

Registration for discounted cat/dog spay/neuter

Registering for Charlie's pet food bank
To remove barriers to resources, Charlie's Pet Food Bank does not require clients to register. Everyone in need is welcome. Registration may be required to access our low-cost spay and neuter program.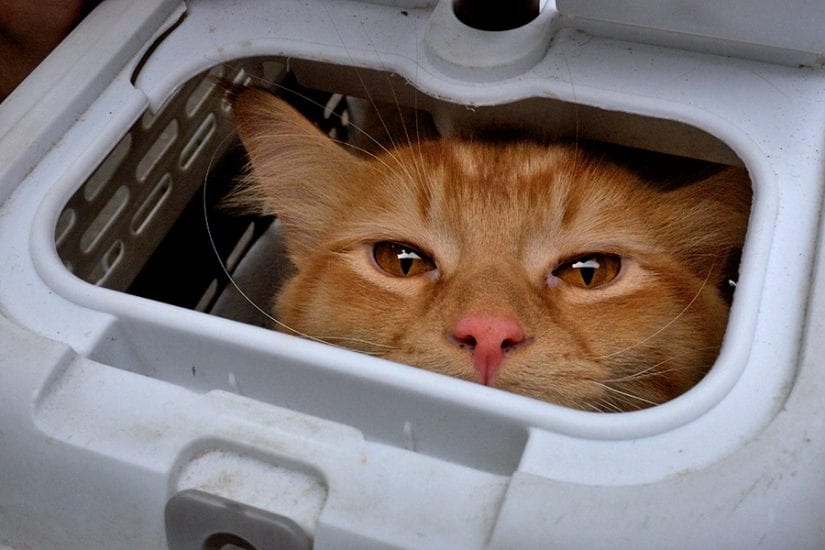 I can't afford to get my pet fixed
Visit Charlie's to see if you qualify for a discounted spay or neuter for your cat or dog. Your pet must be at least six months of age to get fixed. We'll take your name and information and give it to our BC SPCA Vancouver hospital. The hospital will call you to book a spay or neuter appointment. If you can't come down to Charlie's, call our hospital to see if you qualify for a discounted spay/neuter and then book an appointment to get your pet fixed.
Please note: we are only able to offer discounted spay or neuter for 2 pets per owner.
I want to donate to Charlie's
Thank you for thinking of us and wanting to help. We are always in need of donations. Our biggest needs are:
Pet food – both dry and wet dog, cat, small pet (food not open or expired)
Cat litter
Hay for small pets
Cash donations
You can drop off donated goods at the BC SPCA Vancouver Branch.
Cash donations can be made at any BC SPCA Branch; just let staff know you would like your donation to go to Charlie's pet food bank to help the BC SPCA support people in need.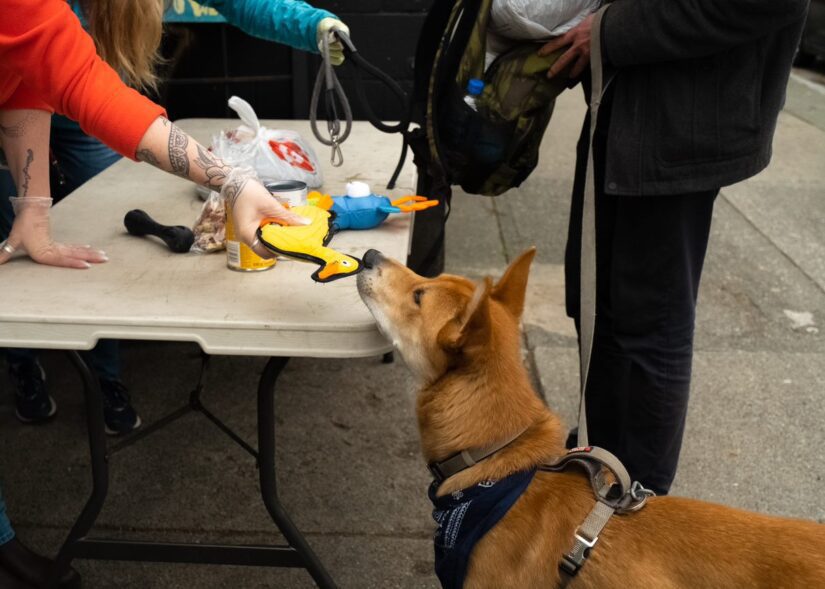 How do I volunteer for Charlie's?
Charlie's relies on volunteers for many things like picking up donations, distributing food, providing veterinary care and many other professional services.
If you're interested in volunteering with us, please learn more about volunteering for the BC SPCA and check out our current opportunities at Charlie's.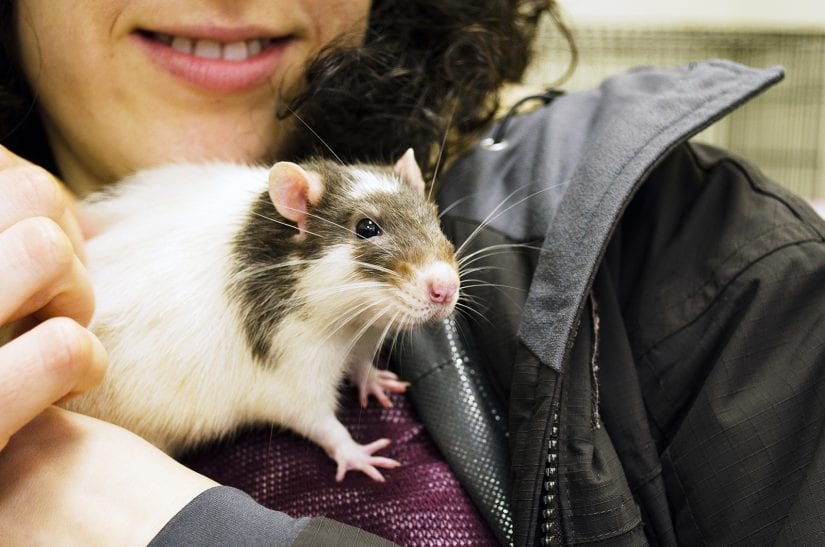 I need help with vet care
If you're in need of financial assistance for your pet's vet care, find out more about what the BC SPCA does to help people in need.
Thanks to our community partners
Mission Possible & Jacob's Well
Oppenheimer Park
BC SPCA Hospital