Help your students gain a deeper understanding of their place in the world by exploring the connections that exist between animals, humans and the environment.
Our resources have been specially designed by our Humane Education team to teach students important lessons about animal welfare, and to help students build empathy for all living things. These resources have all been designed to meet provincial curriculum outcomes.
---
Presentations

Invite the BC SPCA into your classroom for a live online presentation! Students will learn from a BC SPCA humane educator who will explore important animal welfare issues together with your class.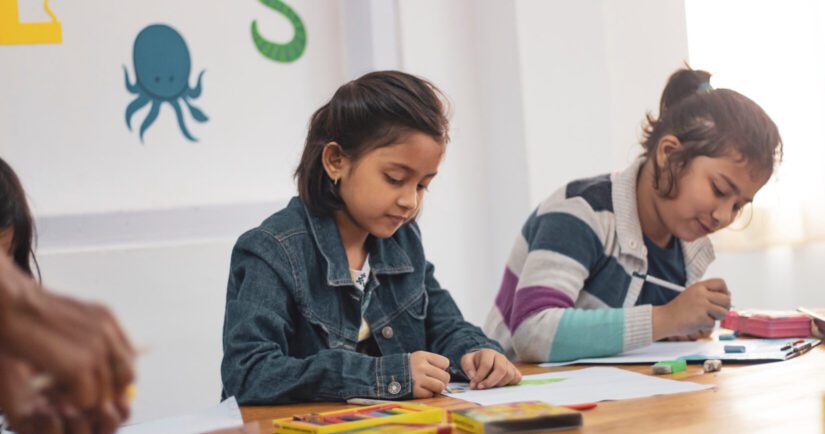 To book a virtual presentation, please contact your local regional humane educator:
View our list of presentations (PDF)
---
Class Lessons & Activities 
Ready-to-use activities for your class! Designed to satisfy provincial curriculum outcomes, these engaging animal-themed activities for students also contain links to additional resources, plus curricular links for educators to explore.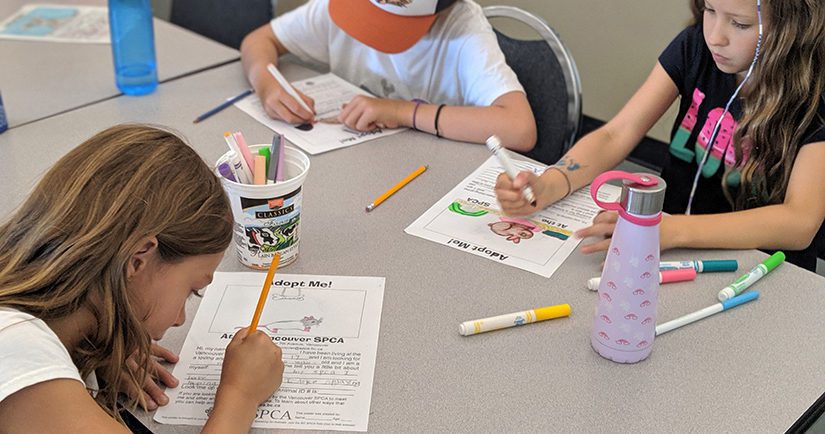 Kindergarten to Grade 2:
Adaptation, Migration, Hibernation (PDF) with additional resources (PDF) // Science, Social Studies, Personal and Social competencies
Lost and Found Cat (PDF) with additional resources (PDF) // Social Studies, English Language Arts, Arts Education, Critical Thinking, Reflective Thinking, Positive Personal and Cultural Identity
Reading Log (PDF) with additional resources (PDF) // English Language Arts
Are You Ready for Me (video) & Are You Ready for Me? (PDF) with additional resources (PDF) // English Language Arts, Social Studies, Critical and Reflective Thinking, Personal and Social competencies
Grades 3 to 5:
A Little Eggstra Space (PDF) with additional resources (PDF) // Science, Mathematics, Thinking
Animal Reflection Prompts (PDF) with additional resources (PDF) // English/Language Arts, Science, Social Studies, Critical Thinking
No Bake Cat or Dog Treats (PDF) with additional resources (PDF) // Mathematics, Science, Thinking
What's it all going to cost? (PDF) with additional resources (PDF) // Science, Mathematics, Critical Thinking
Grades 6 to 9
Home Sweet Home (PDF) with additional resources (PDF) // Math, Social Studies, Communication, Thinking, Personal  and Social competencies
Animal Careers (PDF) with additional resources (PDF) // Career Education, Social Awareness & Responsibility, Positive Personal & Cultural Identity, Critical & Reflective Thinking competencies