On World Veterinary Day the BC SPCA would like to thank all veterinary staff and partners for their vital work.
Veterinary teams provide vaccines for disease prevention, perform life-saving surgery, offer basic healthcare services and more to help pets lead their best lives.
BC SPCA Prince George Spay Neuter Clinic
Dr. Kim Yuill is a veterinarian at the BC SPCA Prince George Spay Neuter Clinic, which serves animals in BC SPCA care and pets from households in the community.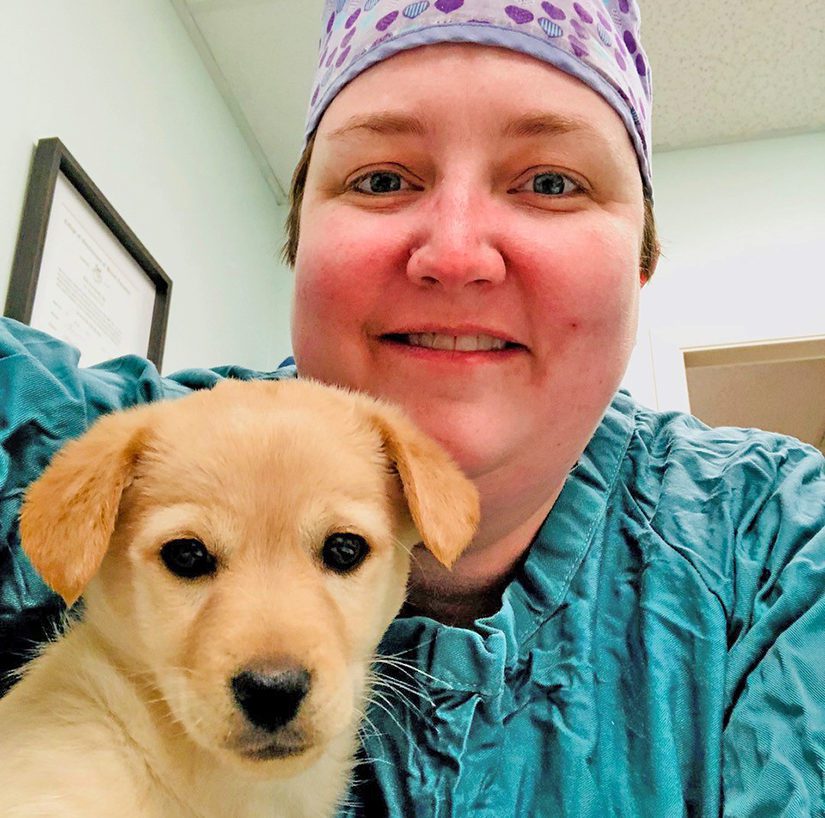 Since opening in 2005, the staff have spayed and neutered more than 36,000 animals. About 40 per cent of their surgery patients are dogs and 60 per cent are cats.
The clinic spays and neuters feral cats to help reduce the number of unwanted kittens in northern communities. "A lot of people don't realize that kittens mature quickly. Kittens need to be spayed or neutered right at five to six months of age to protect them from going out and having accidental litters," says Dr. Yuill.
Her mornings are filled with spay neuter surgery appointments and microchipping pets. Afternoons are for vaccinations or basic healthcare treatments such as deworming. "It's a fun job. We do a lot of routine procedures but we enjoy what we do. I love doing surgery."
She is passionate about preventative medicine and recommends all puppies and kittens start vaccinations at eight weeks of age. Vaccines prevent deadly diseases such as parvovirus in dogs and panleukopenia in cats. Dr. Yuill recommends all pets receive a rabies vaccine as well.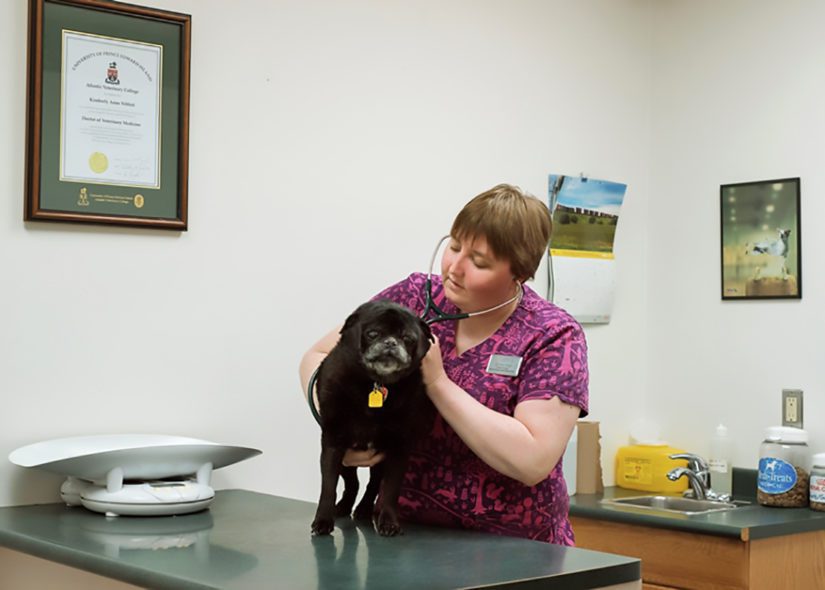 Her advice to people who are considering adopting a pet is simple — don't underestimate the cost of care. "Consider pet insurance or setting aside money for their care beyond what you expect you're going to need. Be prepared for an unexpected emergency or routine care, such as dental procedures, through the lifespan of that animal."
BC SPCA Vancouver Animal Hospital
Michelle Hamilton is a registered veterinary technician (RVT) at the BC SPCA Vancouver Animal Hospital.
Hamilton evaluates animals, administers medication, cleans and wraps wounds and checks their vital signs. She ensures animals are warm enough during their surgery and that they are not hungry after waking up from the anesthesia. Hamilton provides patients with adequate pain control medication and makes sure they are laying on fresh clean blankets.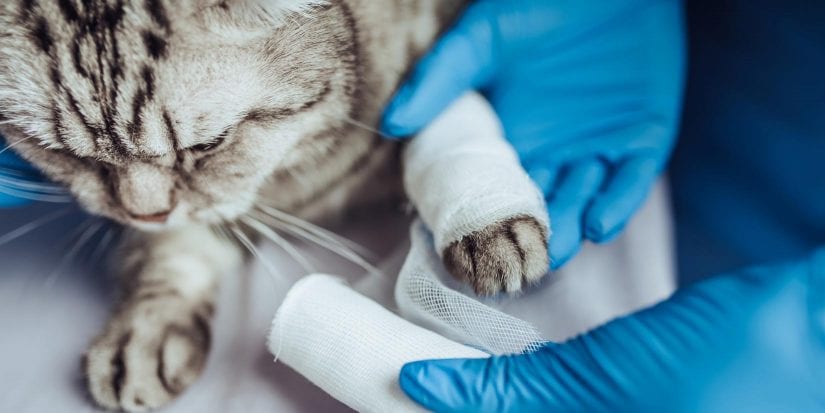 All BC SPCA vet clinic staff are certified in the Fear Free approach to handling animals to make vet visits less stressful for pets. "At the SPCA, we give our every effort to make sure our animals are as comfortable and safe as possible. A hospital can be a scary, unfamiliar place for a dog or cat. Our responsibility to our patients is to make it a better, safer environment," she says.
Her advice to pet guardians is to find an AnimalKind accredited training company that teaches through positive reinforcement. "Proper training helps your pet live a happy life, not just an obedient life. Fear, anxiety and stress can cause illness and mask certain symptoms of illness. A healthy, happy life starts with a healthy, happy mind."
Elk Lake Veterinary Hospital
BC SPCA Victoria branch manager Annie Prittie-Bell appreciates the great work Elk Lake Veterinary Hospital does to help animals in need.
Prittie-Bell remembers a dog named Tucker, who was terrified and wouldn't go inside the clinic. "They brought vets and techs out into the parking lot in order to evaluate him," she says. "Staff created a plan to help him emotionally to be able to successfully enter the clinic on his own for his dental appointment without fear." Tucker took anti-anxiety medication before his vet visit and was paired with a dog friend so they could walk into the clinic together.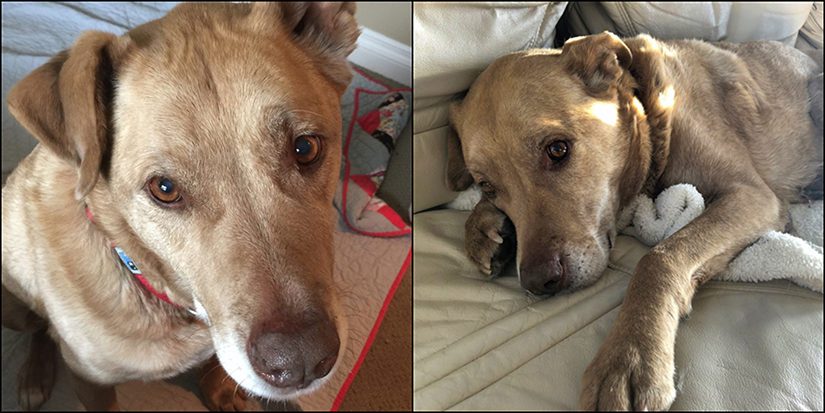 Elk Lake Veterinary Hospital treated a cat in SPCA care who had a terrible skin condition requiring repeated bandage changes and debridement. The cat stayed at the clinic for months where staff cared for him, changed his bandages and gave him a room of his own so he didn't have to travel back and forth to clinic multiple times a week.
"They saved us time and significantly decreased the stress on this kitty so that he would be able to heal as quickly as possible," she says.
Elk Lake Veterinary Hospital's Dr. Petra Juzwishin-Warnock says she enjoys contributing to the community, getting to know pets and their people and advocating for animal wellness.
Dr. Juzwishin-Warnock suggests pet guardians keep their animals on a healthy diet, engage in regular play sessions with them and take them for regular checkups. "Preventing disease is typically easier than curing disease," she says. "Many common issues we see in practice relate to preventable dental disease and mobility issues due in part to obesity."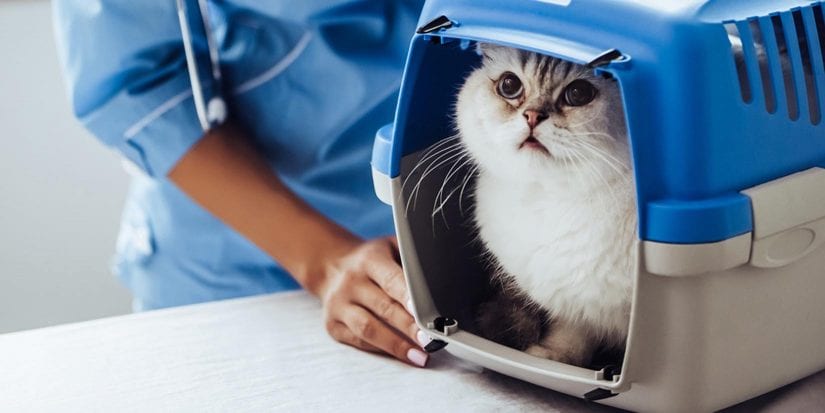 The SPCA is able to heal homeless, neglected and injured animals with the support from our veterinary partners and staff across the province.
Thank you for providing excellent care throughout every stage of life to ensure pets can run, play and be happy in their forever homes.