The BC SPCA's vet clinics are working to ensure happy and less stressful vet visits for both animals and guardians by integrating a new approach to handling and caring for animals, known as Fear Free™. As of 2018, all BC SPCA veterinary staff across the province have been certified under this method.
The Fear Free™ approach was developed by a team of experts in veterinary behaviour, medicine, and training under a Colorado-based company. The BC SPCA agrees with their mandate that providing veterinary care for animals should be an extension of the love and passion that people have in their desire to help them. This approach includes certified providers learning to recognize the subtlest signs of fear, anxiety and stress.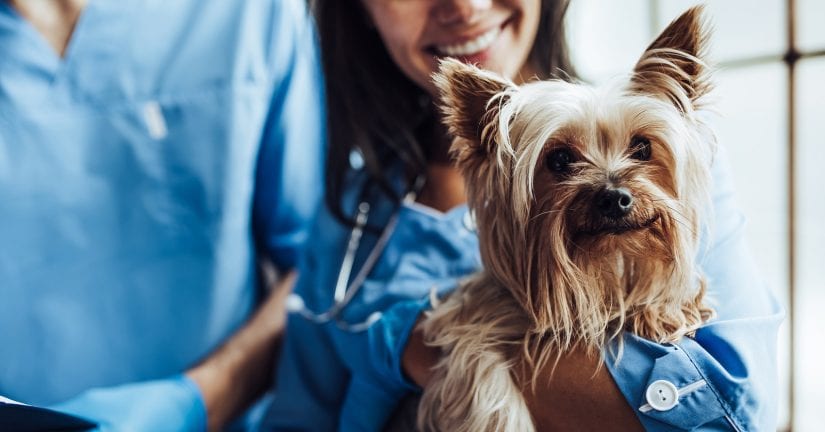 The BC SPCA's Fear Free™ approach goes beyond the walls of an exam room: they extend to our reception areas and check-in procedures. Fear Free™ methods also include recommendations from staff on how to reduce stress while transporting pets to and from the vet. The goal of each BC SPCA vet clinic is to help animals and guardians have the best possible experience in taking care of an animal.
To learn more about Fear Free™ programs, book an appointment for your pet online at any one of our two animal hospitals in Penticton or Vancouver.