In honour of National Pet Appreciation Week, the BC SPCA is recognizing one of our own: Roger, the cat.
Roger was the unofficial greeter at the BC SPCA in Vernon. Since he predates the existing shelter staff, his history is a bit of a mystery. However, Chelsea Taylor, Vernon & District's manager, says it's believed that Roger initially came to the shelter in 2007 as a stray.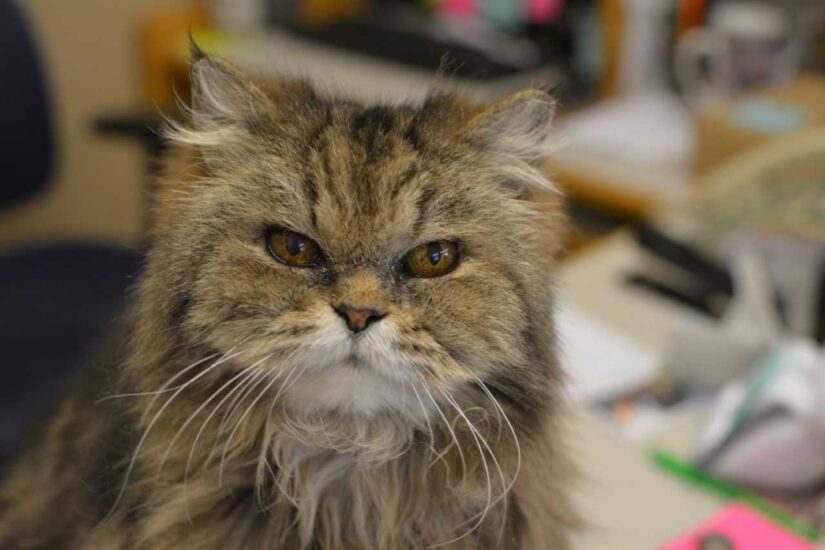 "He apparently was stressed out in the shelter, so was brought into the office and then just never left," she says. "Throughout the years staff and volunteers have pitched in and taken care of his food and medical costs."
Taylor says Roger was always full of "cattitude" and "quite independent." But the fluffy cat also had a softer side.
"He loved napping in the sun, or on the arms of our plush reception chairs, and soliciting food from us during our staff meetings. As he got older and slowed down a bit, he also loved his afternoon cuddles with staff."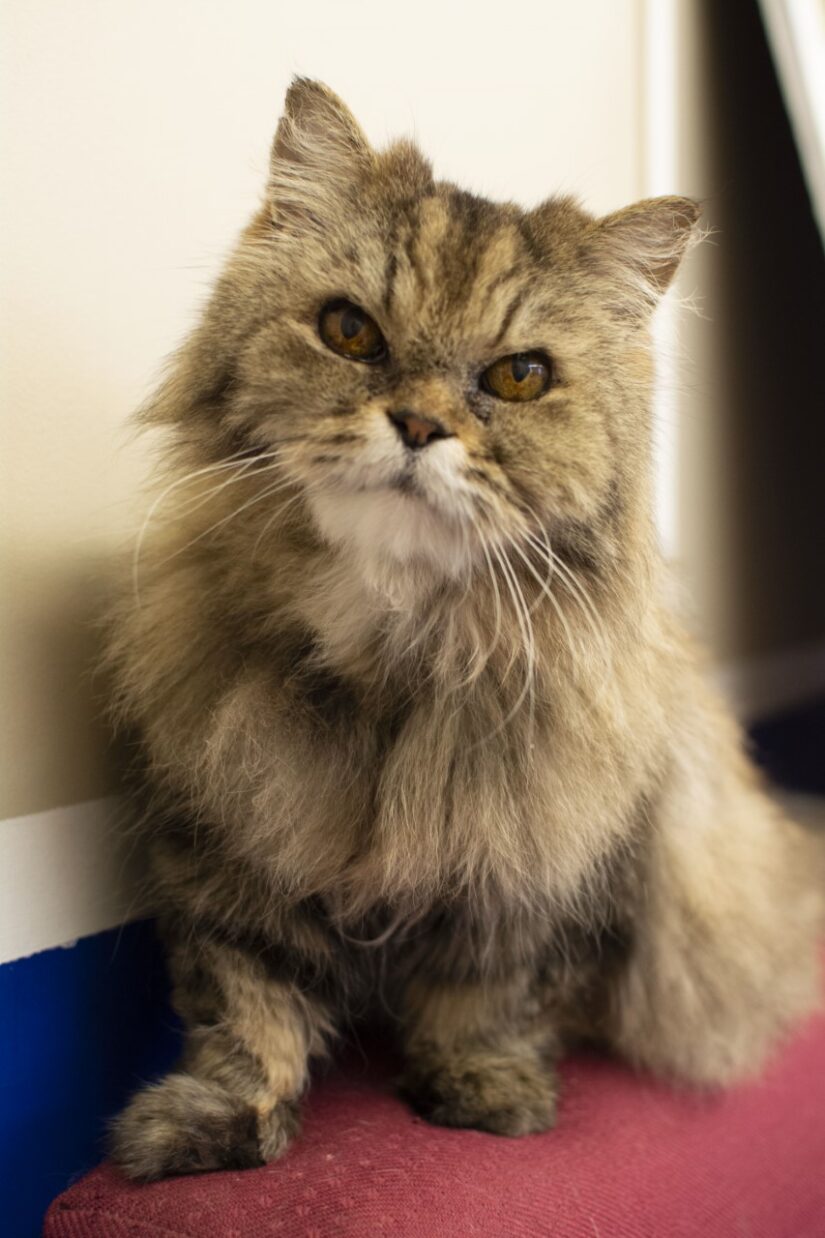 While Roger's exact age was unknown, he was estimated to be over twenty years old when he passed away.
Taylor, who brought him into her home for his last year, says his uniqueness and his reliable presence over the last 14 years is what staff will miss most.
"His flat face and grumpy nature made him special. He was widely known by many people, including staff, volunteers, and the community, for a long time, and it's been great hearing the many happy memories people have of spending time with Roger. He will be very much missed."
---
---
More like this