Teri Forster's last name might as well be 'Foster.' The Prince Rupert resident has been volunteering with the BC SPCA since her first 'foster fail' (a cat named Kitten) in 2004.
"My parents used to comment if there was an injured, sick or unwell animal, chances are I'd be trying to rehabilitate it, if not outright adopt it," she says.
While Forster says she's lost track on how many animals she's fostered over the years, she estimates to have fostered "at least several hundred," mainly taking in pregnant cats and kittens.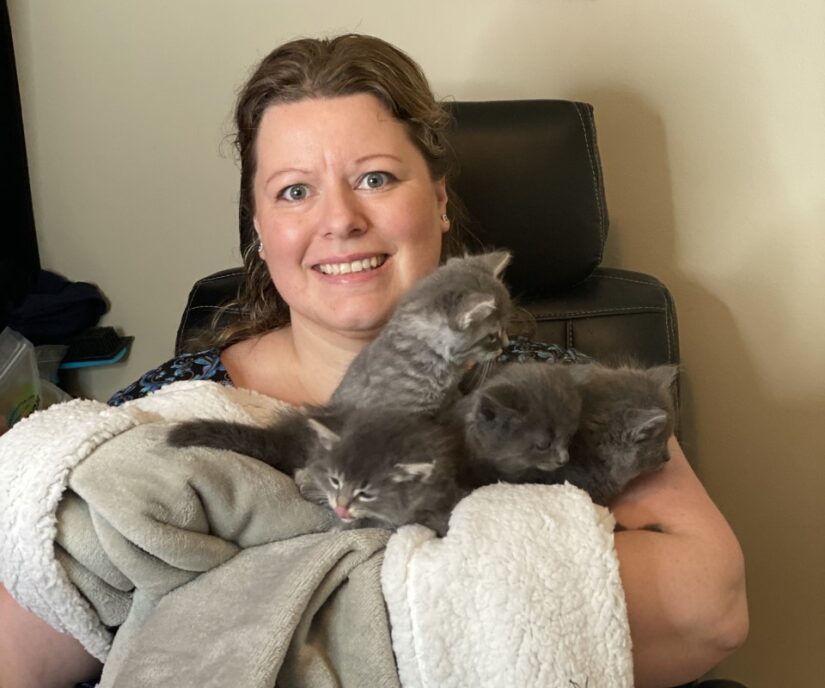 According to Joe Griffiths, manager of the BC SPCA in Prince Rupert, Forster's help has been invaluable. "There have been numerous occasions when we have phoned Teri last minute to take in a Queen (a mother cat) that is going to give birth in the next 48 hours. She has never once waivered from her commitment to us. We certainly couldn't be doing our work without volunteers like Teri, we are very grateful."
Forster was first inspired to become a foster mom after a mother of a litter of kittens and all but one of her kittens perished due to illness. "This remaining little girl was only days old when I picked her up and began to bottle feed her," Forster recalls. "Her name became Kitten, and she never outgrew that name. She was a funny cat who would cuddle with dogs just as much as cats."
A typical day for Forster, who mainly works from home, starts with letting her own dog Callie outside, before she checks on whoever is staying with her and her husband. Currently she has two litters of kittens to take care of.
"I start with checking food and water, and then change cat litter boxes, sweep the floors and spend some time cuddling, petting and interacting with the mom and her babies," says Forster. "The age of the kittens can impact the amount of interaction needed, as with older, vaccinated kittens, I then bring a couple upstairs at a time to join me in my office for my Zoom or video conference meetings."
Like so many pet guardians who are working from home, Forster's colleagues often comment and enjoy watching these littles bundles of love grow. Sometimes they even often participate in naming batches of kittens.
"After a short time, I bring other kittens upstairs giving each a turn at learning about new and different surroundings."
Forster has had many memories over the years with her fosters but one particular event stands out.
"Many years ago, I fostered a scared puppy who really bonded with Kitten – as many of them did. A few years went by without seeing him, and we didn't know who had adopted him. One day Kitten was crying and crying at the door. When I let her out, she went bounding across the lawn to a dog being walked by its owner where she rubbed against him and he gave her kisses and kisses – turns out it was that dog we had helped all those years ago, and he now had a happy, supportive family."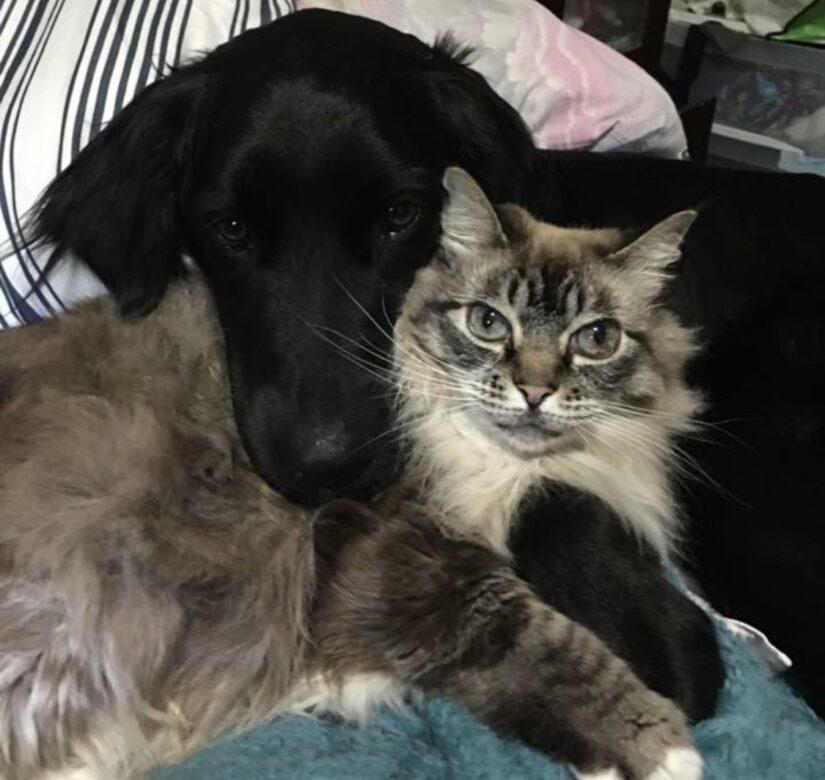 Forster says she enjoys fostering because she loves supporting animals and helping them learn to trust again.
"It's an amazing connection. I love knowing that I have done everything in my power to give them a great start to life. I have worked with so many scared pregnant cats who have been abandoned when they needed love most. I love being there when they give birth, especially when they show me their baby for the first time – the trust they place in me gives me a great deal of joy and hope."
For Mother's Day, Forster says she will spend it with her husband and their array of animals. "I have the most amazingly patient and supportive spouse! He did not grow up with any pets and when he met me, pets and pet fur have taken over his life! He usually gets me a cards and flowers from the pets, and we will curl up with the animals in bed or on the couch with a good book and a cup of tea."