National Pet ID Week is April 17-23. Without permanent identification, it is nearly impossible to identify lost animals and reunite them with their families. Approximately 95% of cats and 30% of dogs cannot be traced to their guardian with thousands of stray animals taken to Canadian shelters annually. This week serves as a great opportunity for pet guardians to make sure their pet has the best chance of being recovered.
The three heartwarming "lost and found" stories below showcase the importance of having your pet microchipped and tattooed and registered with the BC Pet Registry.
---
Toba
Toba is a very smart dog. He's half German Pointer and half Irish Setter – a hunting dog through and through. He is attentive, ready to learn, and adept at figuring things out including how to open the back door with his nose and tunnel his way through the fence to freedom!
Jonah adopted Toba in January, 2022 from the West Vancouver BC SPCA. Jonah made sure Toba had all of his shots and a microchip implanted and registered with the BC Pet Registry in case anything went wrong. The microchip and the registry would be a lifesaver just a few months down the road.
In mid-April 2022, while Jonah was away from home, Toba escaped from his backyard through a hole in the fence. He had just been bathed, so he wasn't wearing his collar. Fortunately, within a few hours of Toba's escape, Jonah received a call from a nearby animal hospital, saying that Toba had been found by a good Samaritan. Thanks to his microchip and registration with the BC Pet Registry, the staff was able to scan his chip and contact Jonah and they were happily reunited.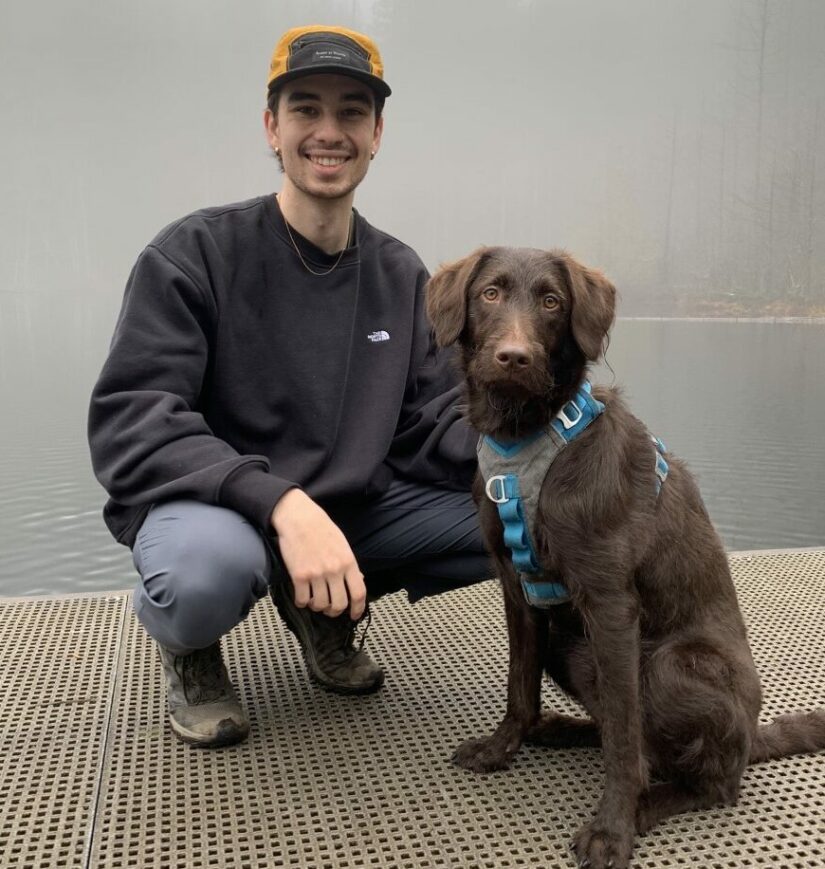 Hobbes
Hobbes, a cat from Victoria, went missing during a family road trip when he was scared by a barking dog and ran away. Despite his family's efforts to find him, he was missing for nearly four months, until he showed up at a good Samaritan's door in Nanaimo, 150 km away! The finder brought Hobbes to the BC SPCA, where they scanned his microchip and were able to reunite him with his family.
"Thankfully, he was in good condition," says Wendy Kotorynski, senior manager of BC SPCA Nanaimo. "He just needs to put on a little bit of weight. He needs to be spoiled, loved and well fed."
Another happy 'tail' to tell! This story is a great reminder for pet owners to register your pet's microchip and keep your contact information up-to-date and if you find a stray animal, bring them to a vet or shelter for a scan, because there may be a family waiting for their furry family member to come home.
Noir
Lutrecia Macdonell says her cat Noir would be gone for only two hours at a time but he would always come back. However, one morning he got out of the house by accident and never returned. That was in November 2015.
"We searched everywhere," she says. "We made a big sign with his picture on it that he was missing. We lost hope. I never expected to see him again. I missed his cuddles."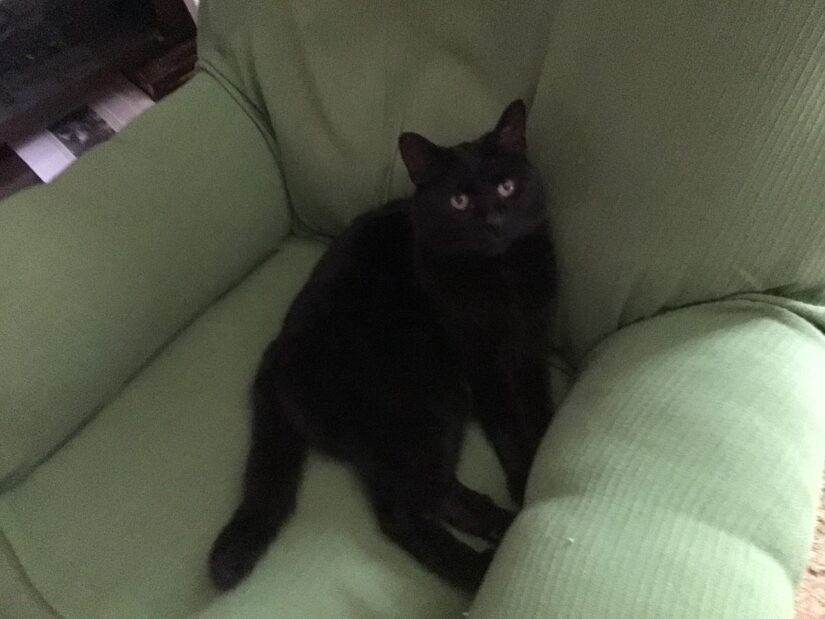 Good news came six years later, when Noir was brought into the BC SPCA in Prince George, safe and sound, after he was found outside of the local airport. A Good Samaritan picked him up in the area around the airport as a stray. He was in surprisingly good health considering how long he had been missing!
While Noir's tattoo was hard to read at first, staff persevered and eventually were able to locate Macdonell to share the good news. "I was shocked. I couldn't believe it was him," recalls Macdonnell. "But the minute I saw him I knew it was him. He has a distinctive crook in his tail."
Now Noir has settled back at home, along with his cat sister, Spice, who, according to Macdonnell are "getting to know each other again." Macdonnell says Noir is doing very well despite his long journey away from home. "You can see his traits coming back. He's answering to his name again. He wants to cuddle all the time and play. It's like he's never left."
Macdonnell says she's grateful for Noir's permanent ID as it was the only way they would ever see him again. "I know he was returned because of his tattoo in the ear." According to Schare, Noir's case demonstrates the importance of having any sort of permanent pet ID. "There are so many circumstances under which a pet can go missing, and ID is one of the main ways to reunite them with their family. Without the tattoo we wouldn't have had any idea about his family, and they would never have known what became of him."
---
Permanent ID has little value unless it is registered. Without a contact linked to a permanent ID, a microchip or tattoo is simply a number.
By registering your pet's ID with the BC Pet Registry, your contact information is linked to their microchip, tattoo or license. At the BC Pet Registry, pet guardians can register their contact information with their pet's microchip, tattoo or license number.
This registration will enable any participating veterinarian, animal control agency or rescue group to identify the lost animal in their care and notify guardians — and have a happy ending like these families.