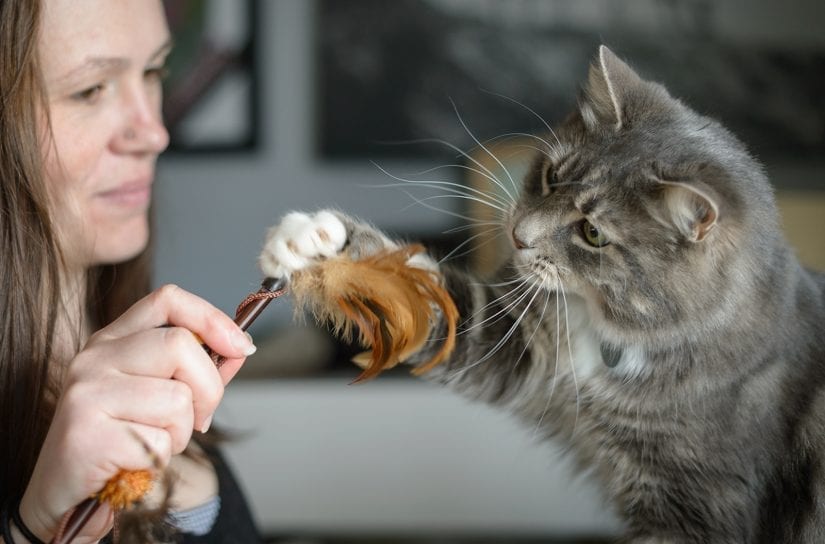 Cats are fantastic furry family members, but indoor cats can suffer from depression and frustration, and become lethargic if their environment does not provide enough stimulation.
Enrichment Tips
Provide a variety of cat toys that are safe and stimulating such as feathery and furry toys that move andfeel like small prey or toys filled with catnip (beware that catnip makes some cats aggressive or hyperactive)
Provide a scratching post with high perches
Set up perch areas near windows so your cat can observe the world and open screened windows to let fresh air in
Set out a cardboard box or paper bag for your cat to explore, or turn on a dripping tap
Spend time every day interacting with her by playing with toys, games of chase and peek-a-boo
Plant a pot of indoor greens for your cat to munch on such as cat grass or alfalfa
Hide treats around the house and encourage her to find them
Cats are auditory hunters – be creative, get toys that make buzzing noises
Reward your cat when he hunts the sound
If your cat tends to keep you up at night, schedule a few interactive playtimes during the evening, then feed him a main meal right before bed; you can also use a timed feeder to dispense one or two small meals during the night
Sometimes, placing a simple cardboard box on the floor is enough to create an enrichment area for your feline, as many cat guardians will likely agree.
Providing an indoor environment that promotes natural behaviours including climbing, hiding, chasing, jumping and pouncing is key.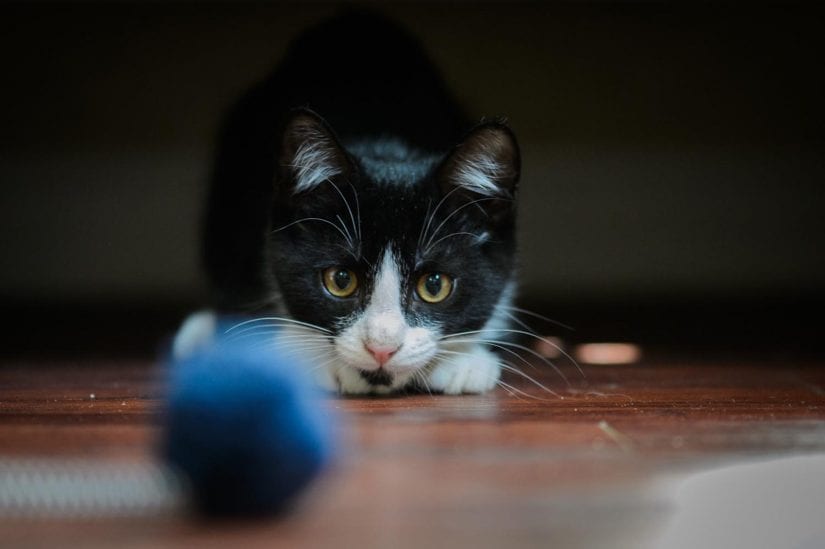 What's the issue with indoor and outdoor cats?
The BC SPCA strongly recommends pet guardians keep their cats indoors, but some cats may benefit from restricted outdoor access if they get frustrated indoors.
Should your cat require outdoor access, many cat guardians choose to build secure cat enclosures that allow their pets to experience the outside world safely. Cats can also be leash and harness trained.
Risks of letting your cat outdoors
Other cats or dogs in the neighbourhood can cause injuries to your pet
Busy streets and traffic can cause injury or death
Exposure to contagious diseases and parasites
Extreme weather issues
Poisoning
Pet theft
Animal cruelty
Eaten or injured by wildlife like coyotes, eagles or other predators
Outdoor roaming cats also cause:
Problems by digging in neighbour's gardens
Marking territory by spraying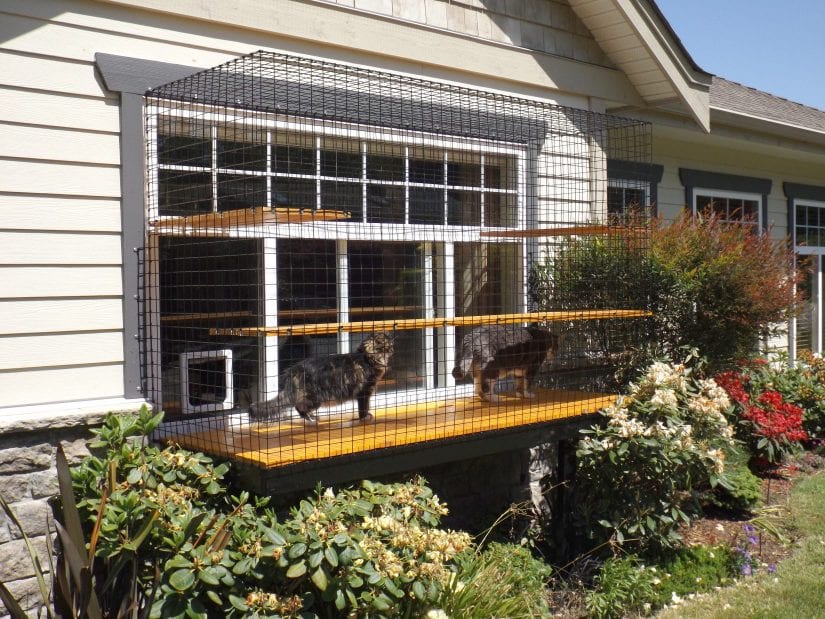 For cats with a strong desire for outdoor access, the BC SPCA recommends:
Train your cat to walk on a harness so you can enjoy outdoor time together
Consider building an outdoor enclosure or catio (cat + patio = catio!)
Outfit your cat with a CatBib
Train your cat to stay in your yard, and supervise them when they are outdoors.
---
Resources:
---
Shop for your cat: