Are you considering building a catio for your feline friend? Catios, or cat patios, are cat enclosures that provide enrichment, fresh air, and the stimulation of nature as well as ensures safety for your cat from the outdoors while protecting wildlife too.
A catio can also be the perfect solution when you want to enjoy the sunshine with your feline friend without the fear of them falling or jumping off a high balcony or rooftop.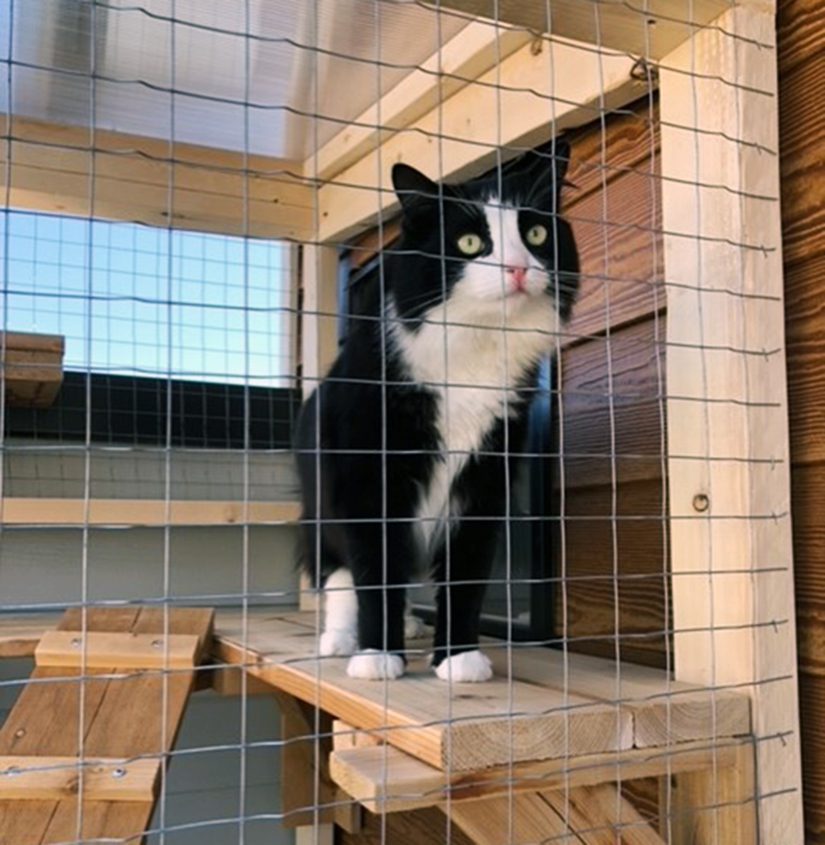 No matter where you live, whether you have a backyard or a balcony, a catio is the purrfect hangout spot for you and your cat to enjoy together during the warmer weather.
First, choose the purrfect location for your catio
Because a catio is an extension of your living space, you want to build it in the best spot for both your home and your cat. Here are some things to consider:
Space. How much space do you have? If you have a smaller space, a window catio is another good option. If you have a larger space, you might also want to consider whether you want the catio to be attached to the home or do you want it out in the yard connected by a tunnel? If you already have a deck or a patio, that's a great place to include your catio.
Size. This will be determined by how much space you have available as well as how many cats will be using the space. Also think vertical because cats love to jump up and be high from the ground. Another thing to consider: do you want there to be enough room for you to bond with your cat inside of the catio?
Access. Your cat needs easy access to their special spot. A window catio is probably the easiest option for your cat. Additionally, cat doors can be installed in a window, door, or wall, and cat tunnels (PDF) are great for those catios located in the yard.
Nature Stimulation. Is there enough stimulating sights and sounds from nature that will entice your cat? Are there options for sun basking and some shade? Your cat will want a little bit of both.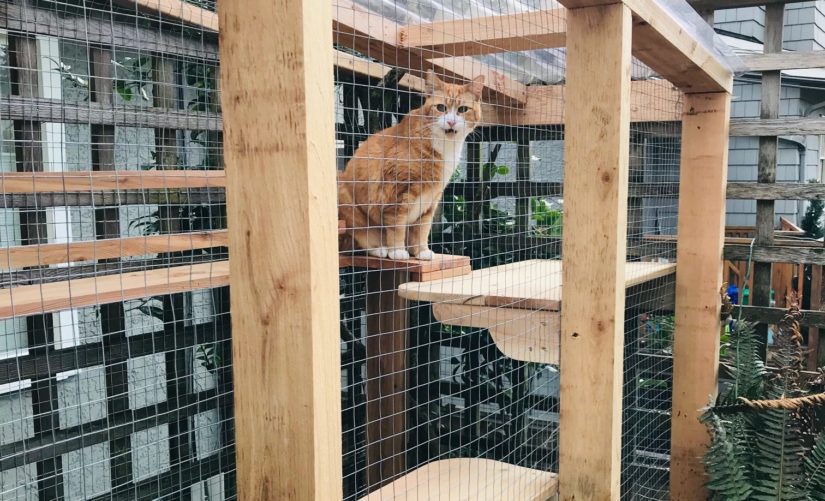 How to build your catio
Take a look at our DIY catio guides! With three different styles, you can find something that works for your individual space. DIY guides include transforming a window, patio, deck, or creating an entirely free-standing structure into a kitty paradise.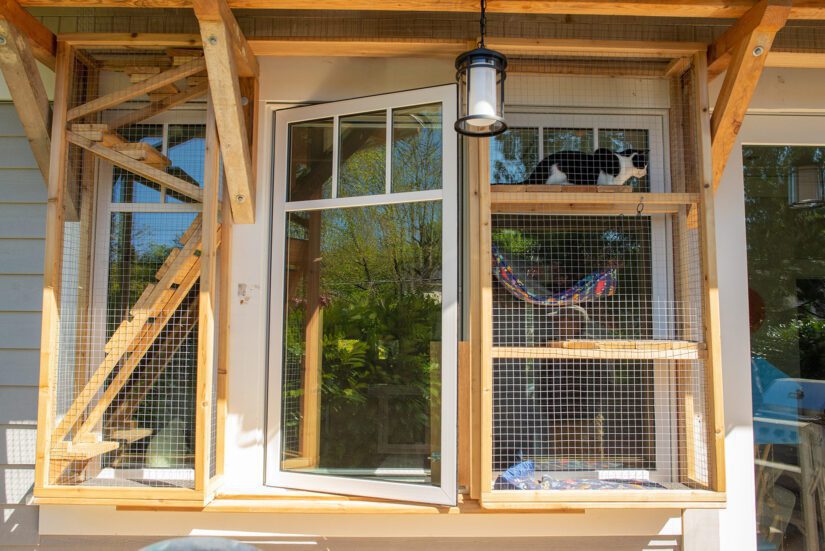 More like this
How to create an outdoor cat tunnel
Decor ideas for your catio
Catio FAQs
Delight your furry friend! Add toys to your catio.