The BC SPCA recommends that cats live indoors. Indoor cats have a longer life span than those that go outside. Whether you choose to let your cat out or keep them in, know how to provide them with the best environment to keep them happy and safe.
What's the issue with indoor and outdoor cats?
Risks of letting your cat outdoors
Other cats or dogs in the neighbourhood can cause injuries to your pet
Busy streets and traffic can cause injury or death
Exposure to contagious diseases and parasites
Extreme weather issues
Poisoning
Pet theft
Animal cruelty
Eaten or injured by wildlife like coyotes, eagles or other predators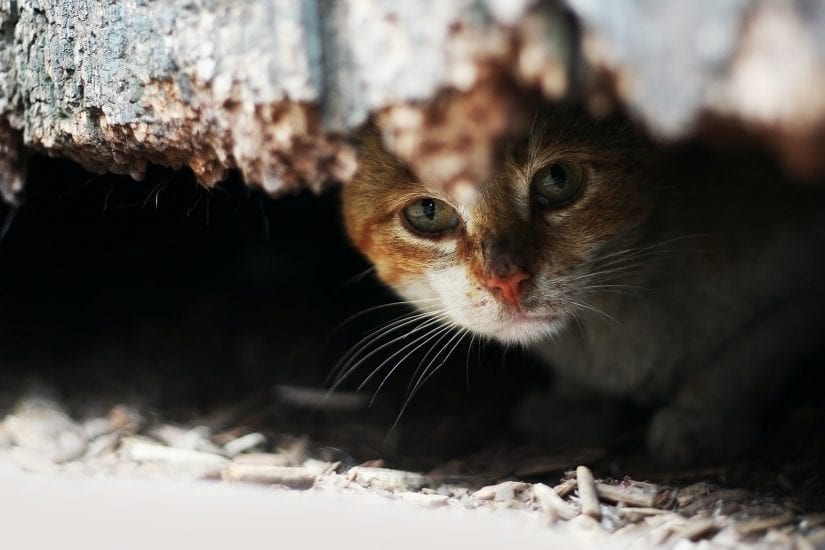 Outdoor roaming cats also cause
Problems by digging in neighbour's gardens
Marking territory by spraying
Prey on songbirds and other wildlife
Risks for indoor cats
Depression
Frustration
Become lethargic if their environment does not provide enough stimulation
To prevent these issues, help your cat be a cat. Indoor cats need to do things in their home that let them hide, chase, climb, jump and pounce.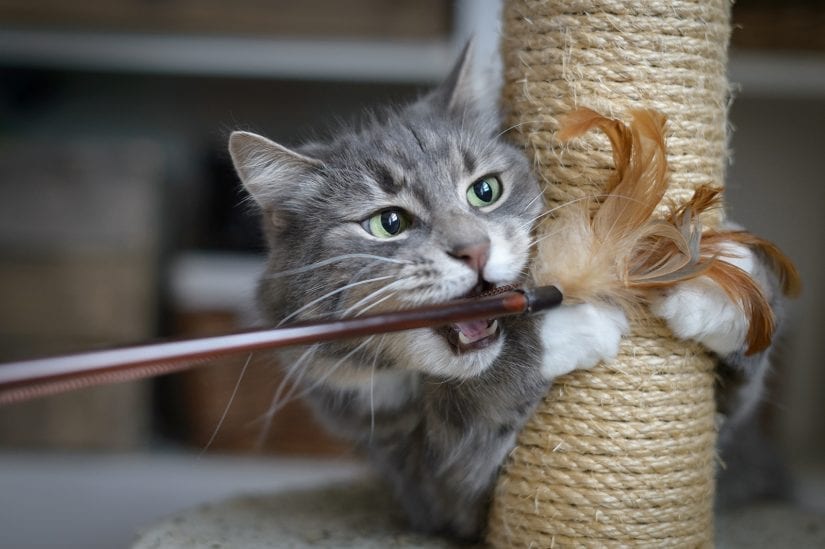 Tips to keep your cat happy, healthy and safe indoors
Give your cat toys that are safe and stimulating.
Use feathery and fake furry toys that move like small prey or toys filled with catnip.
Rotate toys and new objects to ensure there's always something novel
Give your cat a scratching post with high perches. Put it near doorways or window.
Spend time every day interacting with your cat. What does your cat like? Play or petting? Play with toys, games of chase and peek-a-boo. Train your cat.
Cats need at least 15 to 30 minutes of play broken into short five minute sessions throughout the day.
Plant a pot of indoor greens for your cat to munch on such as cat grass from seeds (oat, rye, wheat, barley) or catnip.
Open screened windows to let fresh air in. Give her access to window ledges to sit on and look out at the world.
Cats are auditory hunters. Be creative, get toys that make buzzing noises.
Reward your cat when he hunts the sound.
Use food puzzles! Cats normally have to work for their food through hunting. Food puzzles can be a nice substitute for hunting behaviour and provide lots of important cognitive stimulation for your kitty!
Add a catio so your cat can go outside, keeping them and birds safe! And other safe outdoor access options.
Provide multiple litter boxes of different sizes and litter types to do a preference test of what your cat likes best.
Feed meals in smaller increments throughout the day to mimic hunting. Use enrichment feeding toys to make it a little more fun.
Teach your cat to high five using positive reinforcement clicker training.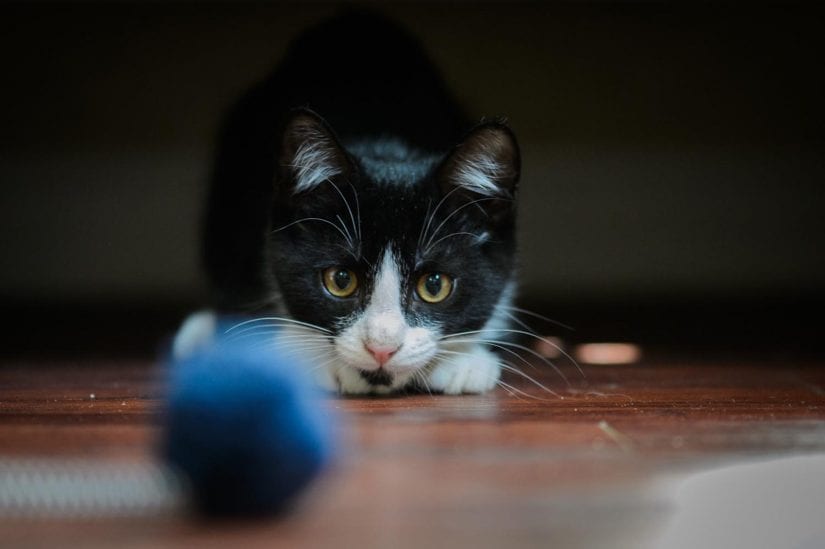 I want my cat to have some time outside
Supervise your cat outdoors
Train your cat to walk on a harness
All cats need a collar and identification
Whether inside or out, your cat should always have a collar and ID tag as well as a tattoo or microchip. "Quick-release" or "break-away" collars with elastic are best. They'll prevent your cat from getting tangled in branches or other objects.
We also recommend that you register your cat in the BC Pet Registry. This registration will enable any participating veterinarian, animal control agency or rescue group to identify the lost animal in their care and notify the guardians.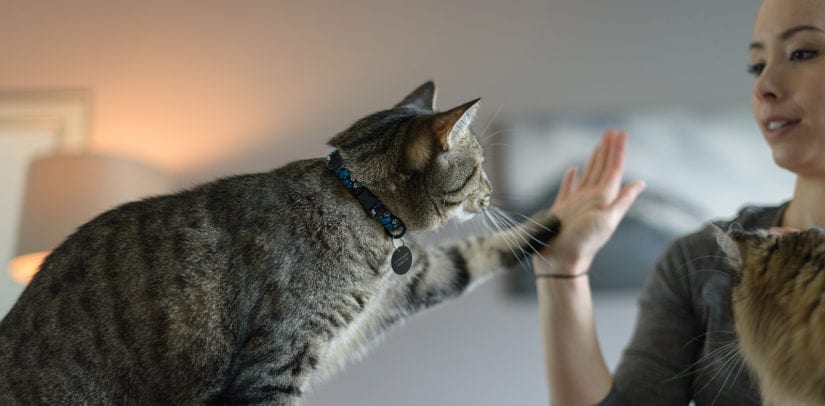 Tips to help keep your cat safe outside
Think about all the risks before deciding to let your cat go outside. It might be hard to change her habit of going out if you change your mind and want to keep her in.
Train your cat to come back at a certain time every day by feeding her only then.
Give your cat access to the inside of the house or a safe shelter near the house to escape other cats or dogs if one is chasing her.
Train your cat to respond to a whistle by blowing the whistle every time you feed her or give her a treat. (Be careful as your cat may come running from across the street when she hears the whistle. You should not use the whistle unless you know it is safe).
Talk to your vet about vaccines and parasite prevention.
Read more about indoor vs outdoor cats and how to enrich your cat's life
Indoor versus outdoor – how to provide the best environment for your cat (PDF)