One of the oldest horses that was seized in a recent BC SPCA cruelty investigation has found a new loving home. Thor is one of 27 neglected horses who were rescued from a farm in Langley on Dec. 15, 2018.
The horses had been living in unsanitary and unsafe conditions, suffering from lice, lack of nutrition, overgrown hooves and rain scald from inadequate shelter and lack of access to water.
Kaitlyn Harbour recognized Thor's picture from articles shared by her friends on social media. "As soon as I scrolled across the photos, and saw him, my heart sank. It was sad to see how far gone he was, but I was also so happy to see that he was still alive."
Harbour owns Empire Equestrian, which offers horseback riding lessons and boarding services in Maple Ridge and remembers taking Thor on trail rides years ago. "Thor was energetic, but always a safe guy to take out. In my eyes he was a beautiful, dark noble steed."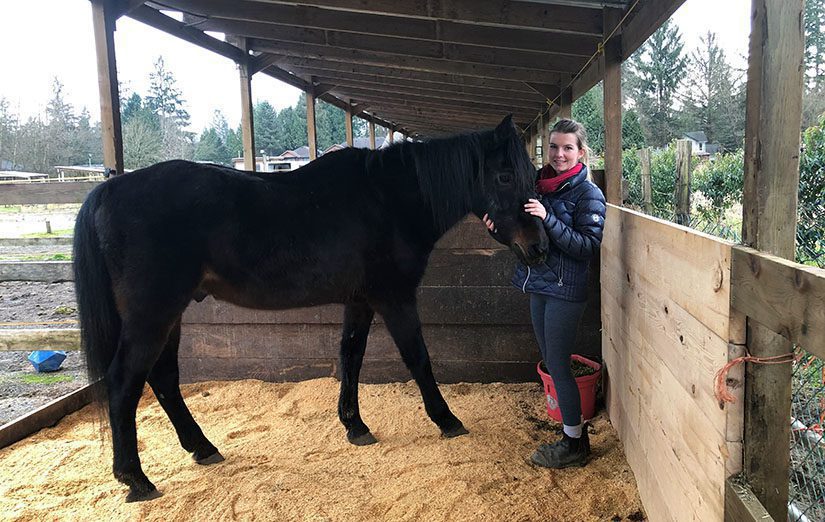 She estimates that Thor would have been between 12 to 15 years old when she first met him about 10 years ago and says he suffered a neglectful home in his earlier years too. "He has scars on his face from having a halter left on when he was young, that grew into his face as he got bigger and was basically left in a field without care. Despite this, he was such a kind, gentle soul."
Harbour immediately contacted the SPCA to set up a visit with Thor at the foster farm where he was being boarded while awaiting adoption. During the visit, she and her kids made arrangements to bring Thor home to be part of their family.
"He's been taken care of the last few weeks and has had his immunizations, worming, dentistry and feet taken care of as well as started a special diet that will hopefully help him improve immensely," she says.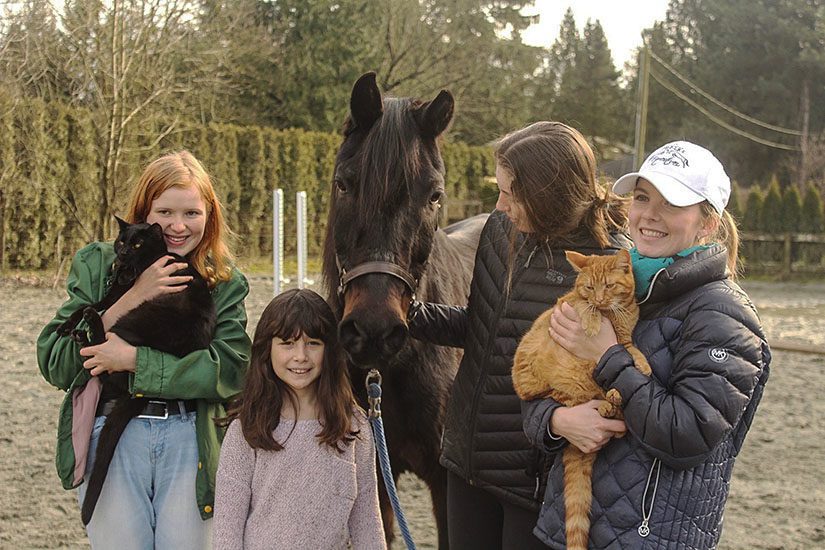 Empire Equestrian students held a formal welcome party for Thor. "The girls got together and brushed him, got him bathed and braided up – made him some treats. He's very sweet and kind. He likes to be handled and groomed and seems to just enjoy all the interactions that we've had with him."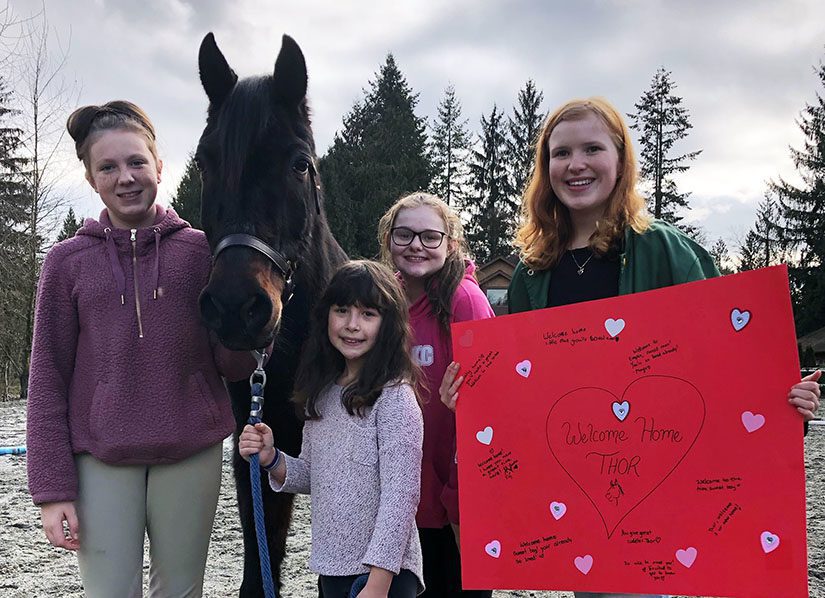 Harbour says she hopes to rehabilitate Thor and integrate him into their program for light riding, trail riding or theory lessons teaching students how to provide proper care for horses.
BC SPCA Const. Eileen Drever says Thor has "been through so much and yet he is such a sweet, gentle boy. It is so wonderful to see these beautiful animals overcoming their challenges and getting better each day."
Follow Thor's journey on his very own Instagram account.
The cost of caring for the horses has exceeded $30,000 and your donation can help make a difference.
Six of the seized horses are still looking for new homes. For horse adoption inquiries please contact the Surrey Good Shepherd Barn at (604) 574-1711.