The BC SPCA is requesting the public's help to find the owner of an abandoned mother dog and her puppies. A Good Samaritan found the mother dog, who SPCA staff named Casey, inside a sealed box with her nine puppies at the Puntzi Lake Landfill.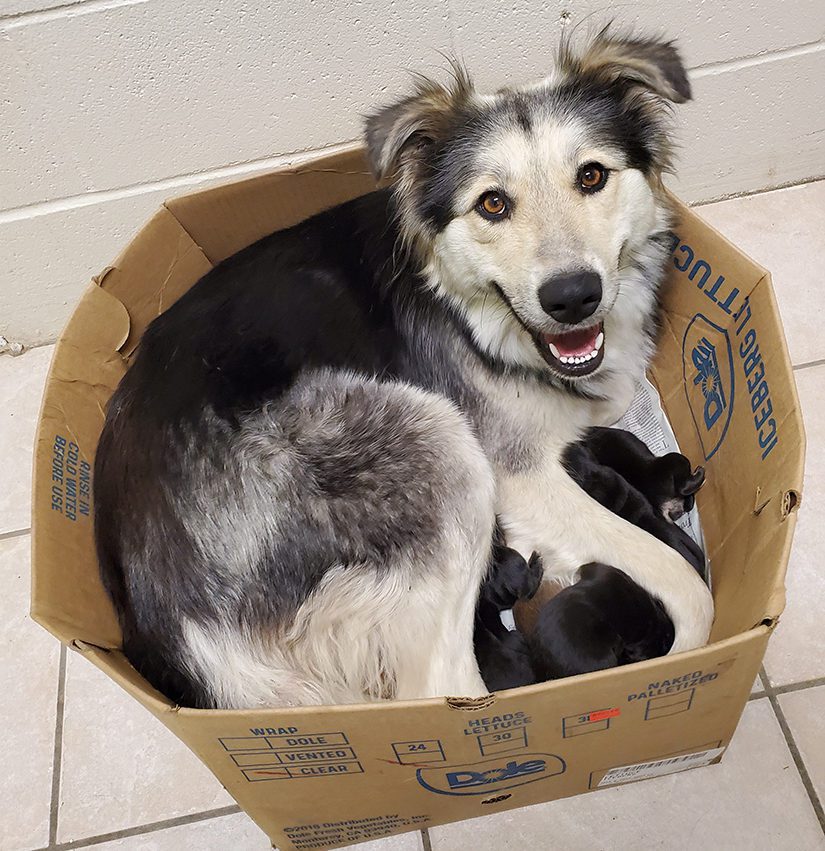 "There is no excuse for simply walking away from a pet and leaving them to die," says Lorie Chortyk, the SPCA's general manager of communications. "Abandoning animals is against the law and individuals can be prosecuted for their crime."
This canine family was discovered at the dump on June 5 and stayed overnight at a local veterinary clinic. The dogs were transferred to the Quesnel & District SPCA in the morning because there was no foster home available for them in Williams Lake.
Casey is approximately a year old and is believed to be a border collie, husky mix. Her five male and four female puppies are about a week old. Casey is a bit thin and focusing on caring for her babies. Staff say she's a timid but sweet dog.
The puppies are not available for adoption at this time. The Quesnel & District SPCA is asking for donations of puppy pads, teething toys, sheets and small collars. The branch is also accepting donations for this family's ongoing cost of care.
"There is help available for pet guardians who are struggling to care for their animals. They can reach out to a local rescue or the SPCA instead of abandoning them," says Chortyk.
Anyone with information relating to this case is asked to please call the BC SPCA Animal Helpine at 1-855-622-7722.
Register to participate in the BC SPCA's Paws for a Cause to help more animals in need.