We have a small but extremely dedicated staff team at Wild ARC. Their backgrounds are varied, including education in animal health, biology, environmental studies and wildlife welfare. They are united by their passion for wildlife and the hours they have dedicated to their chosen field, volunteering and further developing their professional expertise.
Current Opportunities:
Any current openings will be posted on our careers website.
If you are an experienced wildlife rehabilitator who has worked in a busy centre with many species and are legally entitled to work in Canada, we are always interested in keeping your information for future openings. Please email your resume and cover letter to info@wildarc.com. Thank you!
Wild ARC Staff:
Ginelle Smith – Centre Manager: Ginelle has an extensive and diverse background in leadership, operational management and team development; from hospitality, telecommunications, non-profit and veterinary medicine industries. An avid scuba diver and outdoor enthusiast, Ginelle has a great passion for all animals, their welfare and conservation and has volunteered for many years to contribute to the protection and conservation of animals and their habitats.

Rebecca Meyer – Assistant Manager: Rebecca grew up in Ontario and moved to BC in 2016. She has always had a passion and love for animals of all kinds and had volunteered with different private domestic rescues while living in Ontario. Rebecca became a part of the Wild ARC practicum program from May-June of 2019 and developed a whole new love and knowledge for wildlife during this time. Rebecca was hired as a wildlife assistant in September 2019 and moved into the role of Assistant Manager in October 2021.
Wallis – Senior Wildlife Rehabilitator: Wallis has a biology degree from the University of Victoria. She has been a wildlife rehabilitator for over 10 years and has been involved in the field for over 15. Wallis started out as a volunteer at the Wildlife Rescue Association of BC and eventually worked there for several years before joining Wild ARC. She has spent time at several rehabilitation centres across the United States. Her experience is wide ranging, with a focus on songbirds and aquatic birds. She is also a permitted bird bander and volunteers for Rocky Point Bird Observatory and the BC Purple Martin Stewardship and Recovery Program.

Sam, RVT – Registered Veterinary Technician: Sam is a Registered Veterinary Technician and Certified Wildlife Rehabilitator with a degree in Animal Behaviour, Ecology and Conservation. She has studied, researched and worked with wildlife across Canada and the USA since 2010 and has worked on and off at Wild ARC since 2015. When not working, Sam enjoys spending time outdoors with her growing family and running an educational non-profit society focused coexisting with wildlife.
Mady, RVT – Registered Veterinary Technician: Mady went to school for a diploma in Animal Health technologist to work with exotics and wildlife. After graduating in 2021 as a registered veterinary technician, she worked with domestic animals at a general veterinary practice and a 24/7 veterinary emergency specialty hospital. In January 2023, Mady started her wildlife career at Wild ARC as an RVT to pursue her passion for wildlife.

Alyssa – Wildlife Rehabilitator: Alyssa worked with leatherback sea turtles in Costa Rica in 2011. She moved from Winnipeg to Victoria to pursue a marine bio degree. She graduated in 2017 from UVIC with a degree in biology which focused on marine biology. Alyssa pursued field work in 2019 monitoring Long-billed Curlew nests. She began her time at Wild ARC in July 2019 as a practicum student.

Katelyn, BSc – Wildlife Rehabilitator: Katelyn joined the Wild ARC team as a Junior Wildlife Rehabilitator in March 2020 and became a Wildlife Rehabilitator in fall of 2021. She has a degree in Wildlife Biology and Conversation from the University of Guelph. She has experience working with a variety of different animal groups; including domestics, husbandry animals, as well as exotics, but her real passion is wildlife. Katelyn began as an intern at Aspen Valley Wild Center back in 2014 and has since volunteered at various wildlife centers across Canada and the United States.

Melissa – Wildlife Rehabilitator: Melissa graduated in 2019 with a Zoology degree from the University of British Columbia. She spent time in Zambia and South Africa, studying the movement of lions in game reserves before returning to Canada to pursue wildlife rehabilitation work. Melissa has worked at multiple rehabilitation centres across Canada and was working at Hope for Wildlife for 4 years before joining the Wild ARC team in Oct 2022.

Carolina – Wildlife Assistant: Carolina has always had a passion for all animals and received an Animal Welfare Certificate from Thompson Rivers University. She has volunteered at a veterinary clinic, volunteered and did a practicum program at Wild ARC from August to October of 2020. She became part of the Wild ARC staff team in the spring of 2021, and is now a full-time Wildlife Assistant.

Hannah – Wildlife Assistant: Hannah graduated with honours from the Environmental Technology program in 2021 from Camosun College. She has hands-on experience doing environmental monitoring and data collection, and handling/identifying animals. Hannah participates and volunteers in a number of local ecosystem restoration projects with organizations including Habitat Acquisition Trust and Haliburton Biodiversity Project. She was hired as a Wildlife Assistant in 2021.

Casual Staff:
Wildlife Rehabilitators: Christina (RVT, CWR), Marguerite (BSc, RVT), Neil, Rebecca
Junior Wildlife Rehabilitators: Carlee, Roman, Avery, Sarah
Wildlife Assistants: Shay, Sarah
Provincial Wild Animal Welfare Team

Andrea Wallace, PhD, RPBio – Manager, Wild Animal Welfare: As part of the BC SPCA's Science & Policy division, Andrea manages wild animal welfare initiatives on a provincial level including advocacy, education, as well as collaborations with veterinarians, government, other wildlife rehabilitation centres, and researchers. She also supports the BC SPCA's Animal Helpline and Animal Care Centres across B.C. Andrea has a PhD in conservation science from Imperial College London, UK and is a Registered Professional Biologist with the College of Applied Biologists. She has extensive experience in natural resource management, wildlife ecology and behaviour, and was the Wild ARC Manager from March 2017 to December 2019.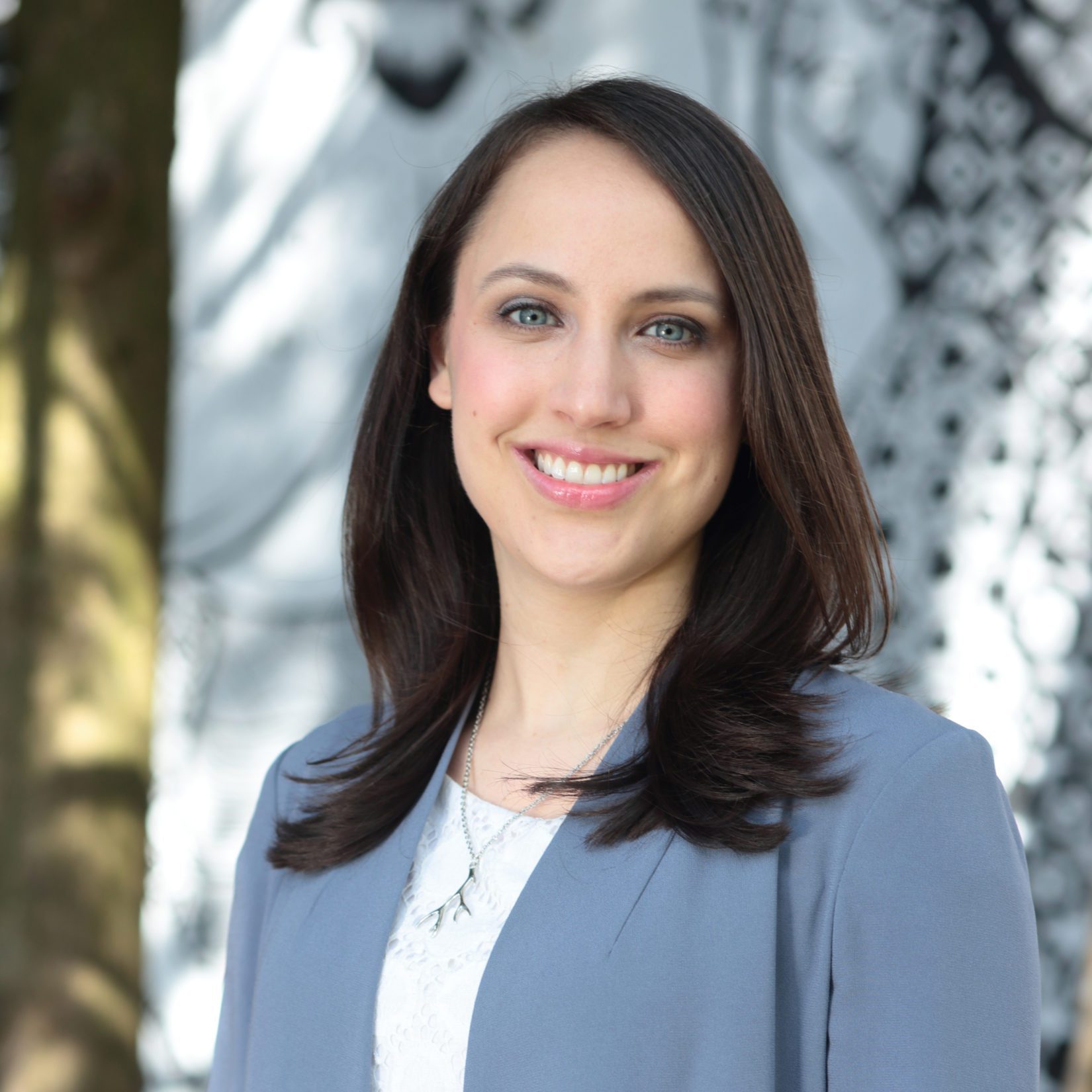 Erin Ryan, MSc, RPBio – Specialist, Wild Animal Welfare: Erin works at the BC SPCA provincial office supporting provincial wild animal welfare initiatives, including communications, education, advocacy and academic collaborations. She also supports Wild ARC with digital fundraising campaigns. Erin started working for the BC SPCA in 2014, on topics related to humane wildlife control. She is a Registered Professional Biologist, with an MSc in Applied Animal Biology from the UBC Animal Welfare Program.

Jes Alder – Senior Officer, Community Giving: Jes has a wealth of experience in events, sponsorships and stakeholder relations. She oversees fundraising portfolios in the Greater Southern Vancouver Island area for Wild ARC and the Victoria Community Animal Centre. Jes has a deep passion for all animals and years of experience in non-profit organizations. Sharing the outstanding work Wild ARC does for vulnerable animals in our community and how the support of businesses and individuals locally, provincially and beyond are making a positive and life changing impact for an animal here every single day is an honor and absolute highlight of her career to date.
Supporting our talented staff is an equally dedicated volunteer crew. Consider joining our volunteer team!