Have you ever experienced "catio-envy"? It's the feeling you get when you scroll through images of custom-built luxury catios and realize that they're simply out of reach for your budget and your backyard.
Cat patios, called catios, are a great way to provide safe outdoor access for cats. However, as much as we'd like to, the truth is that many of us just can't afford or don't have the space to create an elaborate outdoor enclosure for our feline family members.
Luckily, though, there's a budget-friendly and space-conscious alternative: window boxes.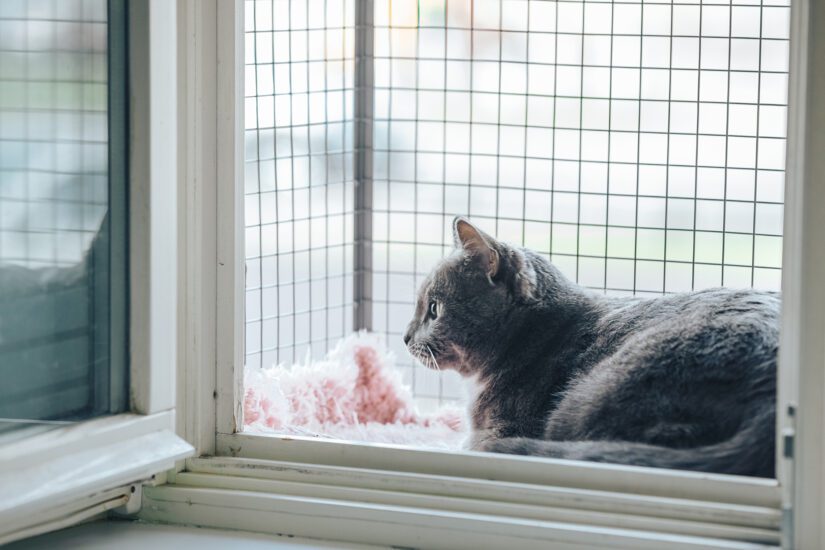 Window box benefits
A simple window box can offer many of the benefits of a catio without breaking the bank. Because they're smaller, they cost less to build and, of course, take up less room. They also:
Protect cats from outdoor dangers. Cats who roam freely outside are at risk of getting hit by cars, catching diseases and parasites, being attacked by coyotes and other predators, getting into fights with neighbourhood cats, being poisoned by rodenticides and becoming lost.
Keep wildlife safe from cats on the prowl. Hunting comes naturally to cats, and outdoor cats regularly prey upon small wild animals like birds, mammals, reptiles and amphibians.
But perhaps the biggest benefit that window boxes provide is enrichment. Like us, cats value choice. Being able to decide what to do and when to do it helps give them a sense of control over their environment. This, in turn, has a positive impact on their welfare.
We decide almost everything for our cats. Giving them choices — like the opportunity to sunbathe and watch the world go by from the comfort and safety of a window box — can help them feel less stressed.
Learn more about the benefits of window boxes and other types of catios.
Building a window box
Even with a small window and an even smaller budget, window boxes are pretty versatile. Here's what you'll need to construct a basic window box:
2×2 boards for the walls
2×4 boards for support brackets
5/8-inch plywood sheets for the floor and the roof
Stainless steel or galvanized 1×1 wire mesh to avoid weather damage
3 1/2-inch deck screws
3/4-inch or longer staples
Drill bits slightly more narrow than screw width
Wire/tin snips to cut the mesh to the correct size
Circular saw and/or table saw
Electric drill
Staple gun
With these materials in hand, just follow the BC SPCA's step-by-step instructions to assemble your window box.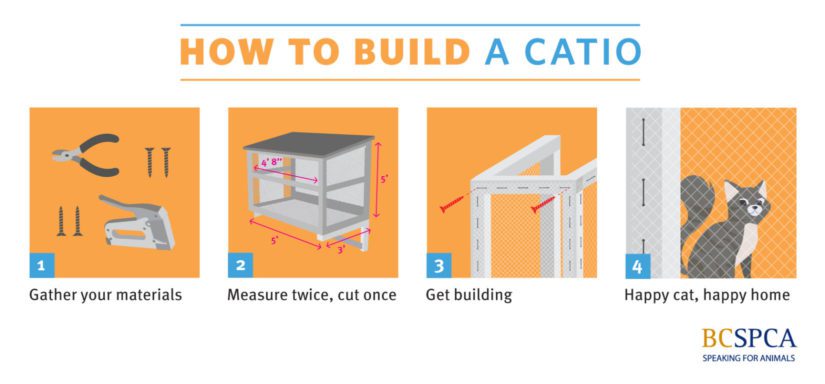 Still not sure that a window box or other type of catio is right for your cat? Check out our catio FAQs.
More catio resources
How to build a catio for your cat
How to build a cat tunnel
Decor ideas for your catio
Delight your furry friend! Add toys to your window box.