While some felines make plans for cat naps and playtime, one cat in Richmond had some other ideas earlier this month.
Lily is typically an indoor cat, but managed to make her grand escape and hitch a ride in the bumper of a car in Richmond.
The owner of the car drove to various locations in Vancouver to run errands and then to Burnaby. Upon parking, he noticed Lily's tail sticking out, and immediately called the BC SPCA for help. An employee from the Burnaby Branch managed to remove the cat from the bumper and brought her back to the shelter, but now had to figure out who Lily's guardians were.
Fortunately, this was a relatively easy task because Lily was listed in the BC Pet Registry, a provincial pet identification database created by the BC SPCA in 2015. Through the database, pet guardians can register their contact information using their pet's microchip, tattoo or license number. If an animal is lost, veterinarians, animal control agencies and rescue groups can identify the animal, then notify the guardians.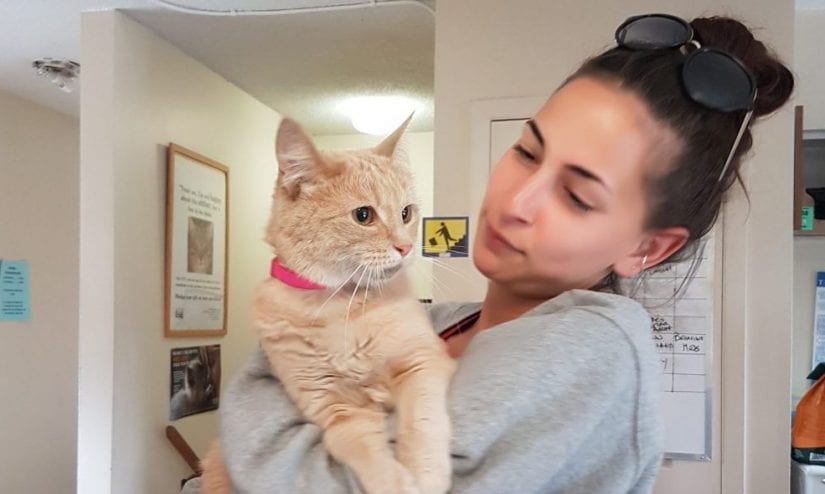 "Lily was adopted from the BC SPCA's Richmond Branch back in 2016," says Nicole McBain, manager of the Burnaby SPCA. "Because the BC SPCA ensures that every animal we adopt has identification and is registered in the database we were able to quickly reunite Lily with her anxious family."
Some people may not realize that permanent identification doesn't have much value unless it's registered, says Lorie Chortyk, the BC SPCA's general manager of community relations. "That's why we encourage people to prepare for the unexpected and register their pet's identification online as soon as possible. It's also important that when guardians move or change their phone number, they also change their information in the database."
If you'd like to learn more or to register your pet, visit bcpetregistry.ca.