AnimalKind, the BC SPCA's animal welfare accreditation and referral program, has granted accreditation to the Langford company, making it the third in the region. K9HQ Doggy Daycare Plus joins SmartDog Training & Consulting and Ethical Canine Training and Behaviour Modification, expanding the community of accredited humane dog trainers for Greater Victoria residents.
AnimalKind provides a trusted resource to help dog guardians find a skilled dog trainer who can help build a healthy and positive relationship with their dog or address their dog's problem behaviour, using science-based humane training methods.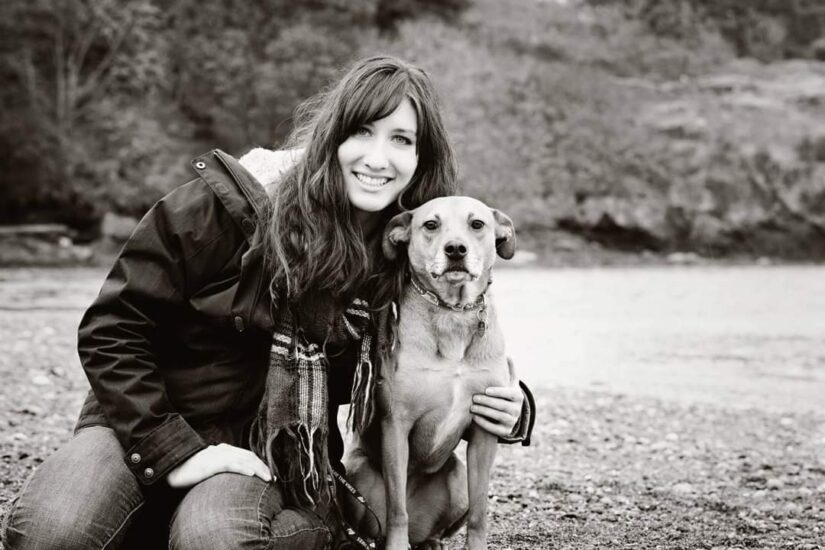 "Dog training is unregulated in B.C.," says Nicole Fenwick, manager, research and standards for the BC SPCA. "Anyone can call themselves a dog trainer and sell their services, regardless of their education, knowledge or experience. Dog guardians face the difficult task of determining whether a trainer they choose uses humane, effective training methods instead of outdated techniques that cause fear and pain to their dogs."
Kelsey Patterson, manager and trainer at K9HQ Doggy Daycare Plus, agrees, "In this unregulated industry, AnimalKind is helping with transparency and consumer protection, and I am proud to have this accreditation for K9HQ."
It is easy for families with dogs to be overwhelmed by the amount of information found online. AnimalKind makes it easier for dog guardians to make informed decisions and find training companies that have been audited and meet the BC SPCA's high-welfare standards.
Born and raised in Victoria, Patterson is committed to using evidence-based, humane training methods and holds a CTC (Certificate in Training & Counselling) from The Academy for Dog Trainers dog trainer school. "I am thrilled that K9HQ is now recognized by the BC SPCA AnimalKind program as an accredited dog training business. AnimalKind's values align heavily with my own, and I am excited that my clients can trust in this accreditation knowing that K9HQ abides by this program's high standards of animal welfare and humane training methods," says Patterson.
The BC SPCA launched the AnimalKind program for dog training companies in response to the hundreds of calls the organization receives each year from people seeking guidance on how to find a dog trainer. "We saw the need to identify and let the public know about humane dog trainers who are committed to good welfare practices," says Fenwick.
Most humane organizations and numerous veterinary associations, kennel clubs and dog training associations internationally have clear position statements supporting the use of reward-based training and opposing the use of aversive methods.
AnimalKind sets out science-based training standards to ensure humane treatment for dogs and peace of mind for their guardians. "We accredit trainers who use humane, reward-based methods. They go through an auditing process to make sure they meet the standards. With AnimalKind accredited trainers, dog guardians can have peace of mind knowing they are choosing a humane trainer recommended by the BC SPCA," says Fenwick. There are currently 23 AnimalKind accredited training businesses in B.C., with many also offering online training services.
The SPCA launched the first set of AnimalKind standards – for wildlife and rodent control companies – in 2018. Through a partnership with the UBC Animal Welfare Program, the BC SPCA, Vancouver Foundation, and the Peter Wall Institute for Advanced Studies provided funding to establish the program. The AnimalKind standards for dog training were launched in January 2019.
Learn more about AnimalKind accreditation, or find a trainer near you.
More like this
How the BC SPCA's Humane Education pivoted to virtual learning in 2020
Two West Kootenay dog training companies receive BC SPCA's AnimalKind accreditation