If there was one word to best sum up the BC SPCA Humane Education's experience in 2020, it would be pivot. "The learning curve was steep but our team of educators embraced technology and created some unique online programs this year," said Paula Neuman, Manager of Humane Education.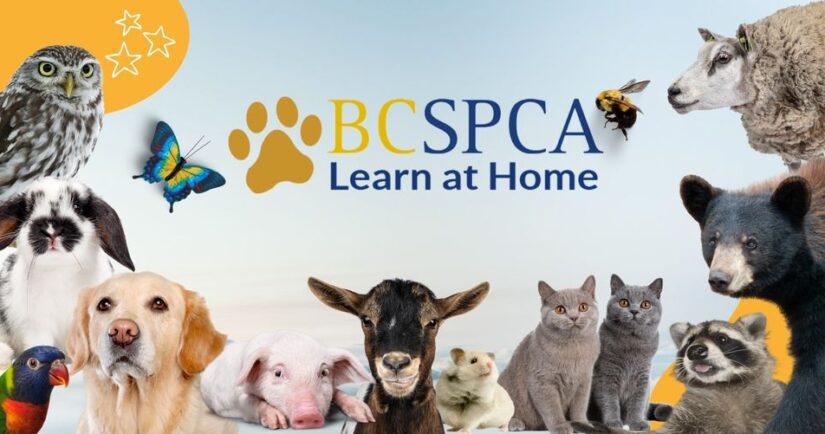 Within a month of the lockdown they initiated a "Learn at Home" Facebook group where activities and resources were shared freely with members looking for content for their animal-loving children and students.
Next they tackled transforming their hugely popular summer program into a virtual camp which meant doing things in a radical new way. Within a matter of months, educators created a seven-week virtual camp for children from all over British Columbia and even from other parts of Canada that included a hybrid of live sessions with educators, campers and guest speakers as well as a host of offline and online activities and content.
---
"My daughter really enjoyed the camp and learned a lot this week. She is looking forward to participating in another session." – Catherine Roland
---
After the summer camp wrapped up, it was time to focus on transforming their in-person humane education visits for classrooms into an online option for the hundreds of teachers who book presentations every year. The presentations were updated and rebuilt into interactive virtual ones.
---
"Great and engaging presentation! It was very well conducted and taught to the appropriate age level group. We talked about some good ideas and concepts – and this was a good way for the students to learn from a new lens!" – Susanna Chan, Archibald Blair Elementary, Grade 5/6
---
The team continued the momentum by creating and delivering 15 virtual workshops this fall, including those on Pro-D days, after-school programs and weekend workshops for youth aged 7 to 14.
And while this switch to virtual delivery has had its challenges, Neuman says, "The silver lining has been the ability to engage youth in parts of the province where we have never been able to reach before."
Learn more about online learning with BC SPCA Humane Education.
---
Sign up to receive our e-Kids newsletter today: Get animal photos and stories, pet care information, jokes and riddles, contests, games and puzzles.