Staff at the BC SPCA's East Kootenay Branch are hoping you'll be a hero for Hero, an eight-year-old Coonhound cross.
"Hero is one of the sweetest, quietest hounds I've ever met," says Christy King, BC SPCA East Kootenay Branch manager. "She's got such a personality; she enjoys sunbathing and cuddling up in her favourite comfy chair for a nap. Another thing she loves to do is go out for walks and meet new people. That's why it's so disheartening to know one of the things she enjoys doing the most is probably causing her quite a bit of pain."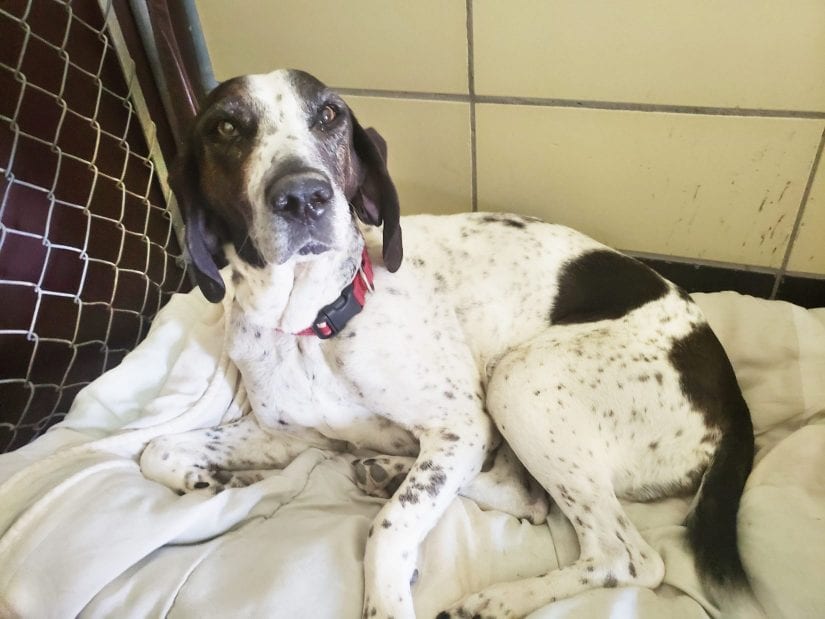 Hero has severe hip dysplasia in her left hind leg. This, combined with her arthritis, has made it tough for her to get up and move around. Fortunately, some of Hero's issues can be alleviated with surgery. She'll also need vaccinations, along with a special diet, which would bring the total cost of her care to at least $3,000.
"This adorable girl has been in pain for so long, and we want her to be able to live out the rest of her life in some comfort."
Hero is expected to spend a couple of months in care before she is ready for adoption.
If you're able to help Hero or other dogs like her, please visit our medical emergency website, or you can donate in person at 3339 Hwy 3 & 95, Cranbrook.