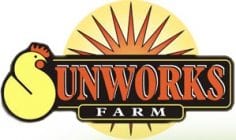 Certified since 2005, Sunworks Farm (Armena, Alberta) is among the first SPCA Certified farms. In a recent farm newsletter, owners Ron, Sheila and Isaac Hamilton wrote  about the ways they go above and beyond to ensure their turkeys always feel comfortable, well-cared for and safe. We wanted to share this heart-warming story with you, our supporters.
Toys for turkeys!
We do everything we can to make sure our birds are the healthiest and happiest, and we are always investigating and looking for new ways to improve the quality of life for all of our animals. This is why we added turkey toys for our turkeys to play with this winter. These toys provide them with things to peck at and help them express their natural behaviours, since it is too cold for them to be outside.
This was an idea that was brought to us by the BC SPCA and ideas like this are why our partnership and certification with the BC SPCA is so valuable to us, as they are a great resource for new ideas. The turkey toys are large dog toys in various colours that we have suspended from the ceiling. Turkeys are extremely curious birds and we have noticed that the turkeys are really interested in them and interact with them quite a bit.
The care of our turkeys starts even before we receive the chicks with the preparation of the barns. The barns are cleaned, lots of natural untreated wood shavings are placed on the floor, and fresh feed is put on paper that is placed directly on the floor to ensure the birds have easy access to organic feed. Waterers and feeders are lowered to just the right height in order to ensure that the chicks can access the water easily and the barns are pre-heated to the correct temperature.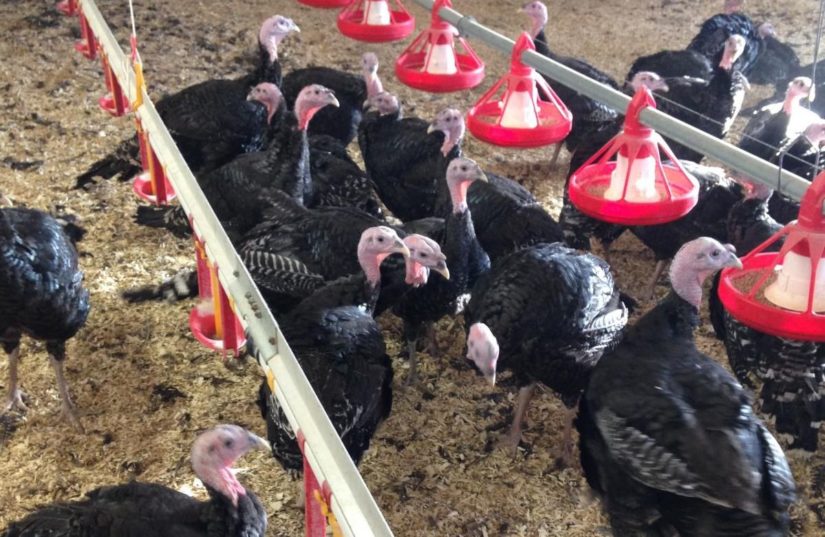 Our turkey chicks arrive at our farm when they are less than 12 hours old straight from the hatchery. The first food and water that they receive is at our farm. They are carefully placed in their nice warm barns that have lots of windows to allow the natural light in.  The birds are given lots of room to move around and express their natural behaviours throughout their entire life. They are not caged or crowded. Fresh shavings are added daily to keep the birds clean and dry.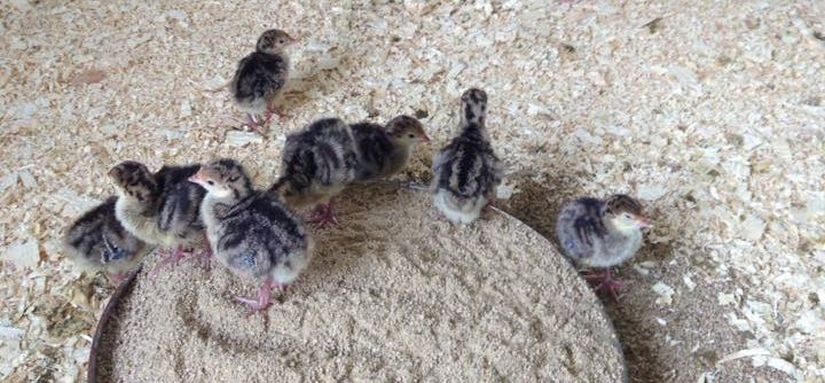 The feed that they receive throughout their life is Certified Organic and made from certified organic grains, organic seeds, organic legumes and organic minerals and vitamins. Certified organic feed means that all of the ingredients of the feed are certified organic, non GMO and have not been sprayed with herbicides or pesticides. No animal by-products, antibiotics, hormones, steroids, arsenic, or heavy metals are added to the feed. Alfalfa pellets are added to their feed to ensure that they get their greens daily.
When they are big enough the birds are loaded by us and driven the very short drive across the farm yard to our own government inspected poultry processing facility located right on the farm. This short drive dramatically reduces any stress from transportation that the birds have.
Take action
The Hamiltons have a passion for improving the lives of the animals on their farm, and they are particularly proud of the way they raise their turkeys. They are always doing their part to help build a better future for Canada's farm animals.
Here are a few tips to help you ensure you support farmers like the Hamiltons:
Choose SPCA Certified. To find SPCA Certified farms near you, check out our interactive map. You will find Sunworks Farm products in these Alberta locations.
If you can't find SPCA Certified foods in your area, use our quick guide to humane food labels to learn what labels you can look for instead.
Encourage your local supermarkets to stock higher welfare foods
By choosing more humanely-raised meat, eggs and dairy products in combination with a mix of healthy protein alternatives, you can help make big improvements to the lives of farm animals, your health and the planet we all share!
FarmSense newsletter
Are you passionate about farm animal issues? Use the form below to subscribe to FarmSense newsletter. Four times per year you will receive news and information on what the BC SPCA is doing to help further farm animal welfare in Canada!