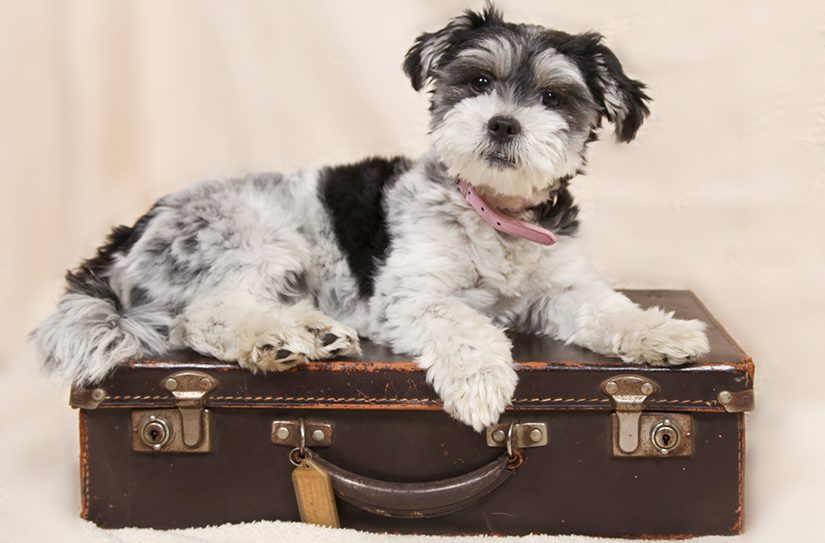 Travelling can be stressful for pets. Even though there are pet-friendly hotels available your pet may have a hard time adjusting to different environments and schedules while travelling. Your travel plans could also include visiting places where pets would not be allowed, such as museums, theatres or conference halls.
Pets should not be left alone for days because they can become very stressed out without any playtime or cuddles from their guardian.
Before you select a pet care company, take note of the right questions to ask to make sure your pet is in the hands of a company that prioritizes your pet's welfare.
Here are three options to make sure your pet is happy and well cared for while you're away from home:
Hire a professional pet sitter
A pet sitter will either stay at or visit to your home several times during the day to walk the dog, feed your pets and play with them. Your pet stays in a familiar environment and maintains their daily routine. A pet sitter can also collect the mail, water the plants and turn the lights on in the evening to give the impression that someone is home. Some pet sitters will even live in your home the entire time you are away.
Many pet sitters will take care of your pet in their own home along with other client's pets where they can socialize and play together. It is important to consider if this arrangement would suit your pet's personality. There is a chance that your pet may get into fights or damage other people's things. You may also want to check the health and vaccination status of other dogs in the home.
Do your research to find a great pet sitter – interview them and ask for referrals from existing customers. Ask your vet, AnimalKind dog trainer or groomer for their recommendations.
Pets are generally less stressed if they are allowed to stay in their own home but may not respond well to strangers. In this case, slowly introduce your pet to the pet sitter ahead of time.
Ask a trusted friend or family member
If your pet adores a friend or family member, they are likely to feel much more comfortable being taken care of by them then by a stranger. Leave detailed instructions for them with your contact information and the number for your vet.
If your pet has medical or behavioural issues such as anxiety or aggressive behaviour, be sure your petsitter understands their particular needs and is comfortable managing those issues while you are away.
Consider a boarding service
Make sure pets are up to date on their vaccinations, heartworm, and parasite prevention medications. Check with the boarding facility for a list of specific recommendations and requirements.
Ask how the boarding service manages any behavioural issues, such as excessive barking and choose a facility that uses reward-based, positive-based reinforcement methods – never punishments such as leash corrections, shock, prong or choke collars.
Options for boarding pets:
Traditional kennel: A traditional kennel offering communal play sessions, individual feedings and an exercise routine. These types of services can be offered by doggy daycares, or be designed specifically for cats. This option is best for pets that are comfortable being around other animals.
Private kennel: Dogs stay in individual kennels with runs for outdoor access and do not socialize with other dogs. Cats are housed individually, typically in cages.
Pet hotel or resort: Give your pet a vacation! Pet hotels and resorts offer private rooms for each animal and extra attention such as regular play and cuddle sessions.
Vet hospital: If your pet is on medication, recovering from surgery, is contagious or has a health condition that requires them to be in quarantine or closely monitored – consider boarding them at a veterinary hospital.
Remember: You know your pet best. A friend, family member or professional should not be expected to be an expert in your pet's care needs.
---
RESOURCES
---