Summer vacation planning is in full swing! If your vacation plans include a trip with your four-legged family member, be sure to pack these essentials and keep these important tips in mind.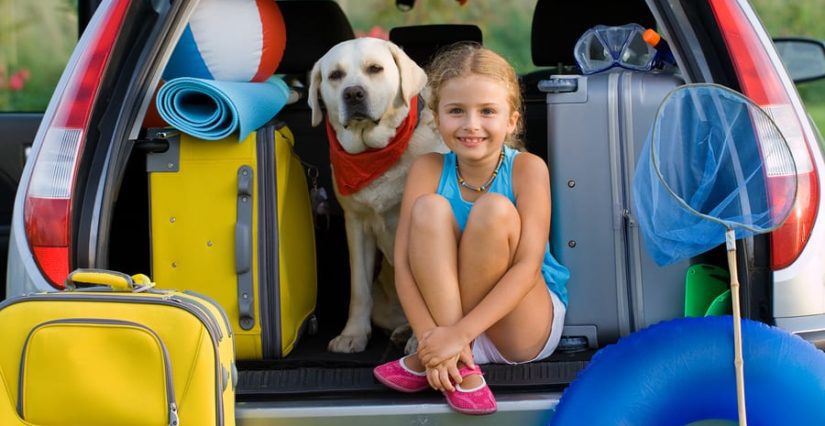 Before you leave
Ensure your pet's identification (tattoo, microchip) are up to date and registered to help ensure you are reunited with your pet promptly if he or she gets lost. Make sure your pet's ID tag includes a cell number so people can reach you during your trip. Register your fuzzy buddy with the BC Pet Registry.
Get a health check for your pet. A quick trip to the vet to confirm that your pet is healthy and ready to travel can save time and heartache if your pet gets sick away from home.
Research pet-friendly accommodation. Not every hotel allows pets, and pet-related fees can vary from place to place. Do your homework before you go to make sure you can find appropriate pet-friendly accommodation along your travel route. Many online sites also highlight pet-friendly stops, like parks and beaches. If you are staying in one location for your vacation, look up the number of the nearest emergency clinic in the area and keep it handy, just in case.
Remember to pack
The essentials – food, water, dishes, bedding, a crate, your pet's favourite toys, leashes, medication, a pet first-aid kit and any items that will help your pet feel comfortable in strange surroundings. Keep your pet's supplies in a separate bin or bag within easy reach in the vehicle. Need help keeping track of all the details? Check out our Pet Travel Checklist!
A copy of your pet's key medical records in case you need to use an emergency vet along the way.
Essentials for summer travel
On the road
Ensure your pet is secured in the vehicle with a pet seat belt, harness or crate to ensure their safety – and yours!
Make sure your pet has a comfortable place to lay in the car. Keep water, treats and toys handy. While it's tempting to let your dog hang his head out the window for the breeze, this can lead to serious eye injuries and other negative outcomes.
Take frequent breaks. Build in extra time to stop frequently to let your pet explore and have bathroom breaks. Some pets do suffer from car sickness, so fresh air and a chance to stretch their legs will help keep your pet happy.
Know where your pet is at all times. Your pet may be fine off-leash at home, but don't take a chance in unfamiliar surroundings. Keep your pet leashed or ensure you are watching their whereabouts to ensure their safety.
Never leave your pet in a parked car in warm weather! It can take only a short time for a pet to suffer irreparable brain damage or to die in a car on a warm day, even with windows cracked open and parked in the shade. Never leave your pet unattended in a hot car, even for quick stops – this can make meal stops tricky, but it can save your pet's life.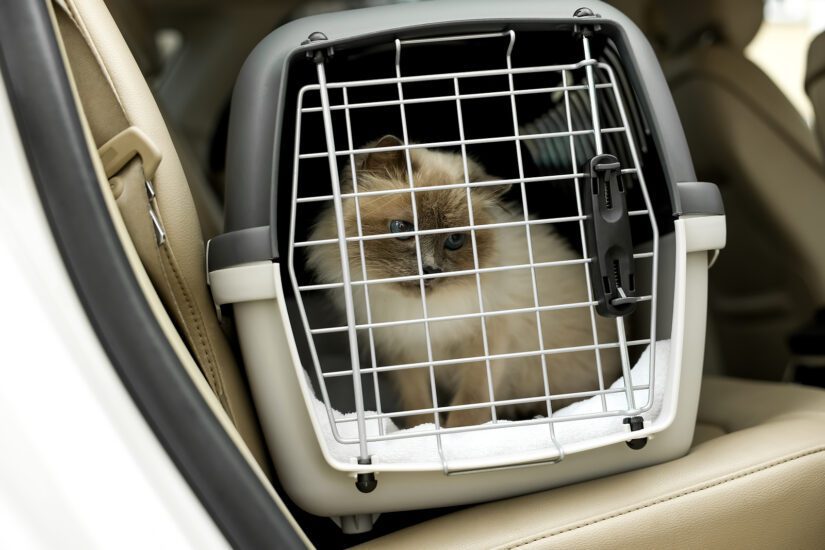 Extra Travel Resources: