Last September BC SPCA animal protection officers executed a warrant and removed 97 animals from a Princeton property in the Interior, including 43 puppies, 24 adult and senior dogs, after receiving a complaint about animals in distress.
"The animals were living in an extremely poor environment, with lack of shelter, unsanitary living conditions, overcrowding, poor ventilation and were exposed to injurious objects," Marcie Moriarty, chief prevention and enforcement officer for the BC SPCA, said at the time.
The dogs and puppies seized were a range of breeds and breed crosses, including Labrador retrievers, Dalmatians, Corgis, Great Pyrenees, King Charles spaniels, Yorkies, Maltese, poodles and Australian cattle dogs.
After ongoing veterinary care provided by the BC SPCA and foster homes, many of the animals recovered and found their furever homes, including Maisy and Joey. Here's what these two adorable pups are doing now…
Maisy
After her stay in foster care, Maisy found her forever home with her family on their Salt Spring Island farm. "We were really excited about being able to offer a home to an animal who had been through a difficult situation," says Diane K., Maisy's guardian.
While the family continues to work with Maisy through her nervousness, her transition to her new home was made easier thanks to another young BC SPCA rescue dog in the family, Arnie. "They were instant buds and he provided her with a lot of comfort and confidence," says Diane.
More recently, Maisy has befriended a new lamb on the farm, Dylan. "The cutest part is while Dylan is getting bottle-fed, Maisy is right there licking and cleaning up the spilled milk on his face," says Diane. "It's also pretty cute when they cuddle together on the dog bed."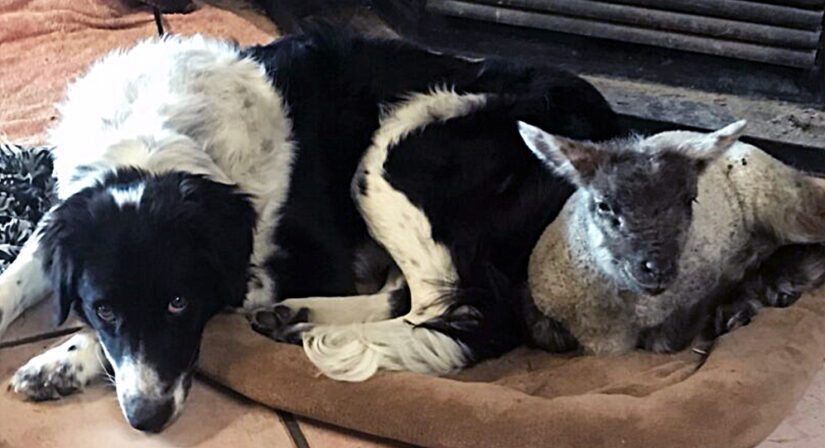 Maisy is adept at keeping herself busy. She loves being outside, going for hikes and loves exploring the farm.
When it comes to adopting an animal from a challenging circumstance, Diane says it's important to offer the pet a very calm home. "Don't introduce too many people too quickly. Make sure you're paying attention to how their feeling and don't try to have them fit into your lifestyle too quickly. Use all the patience and compassion you have – and high-value treats are always a good idea."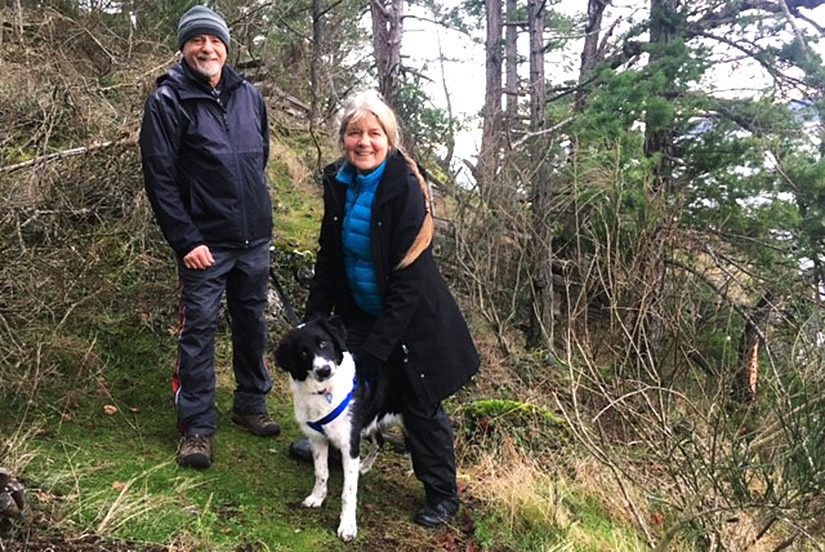 Joey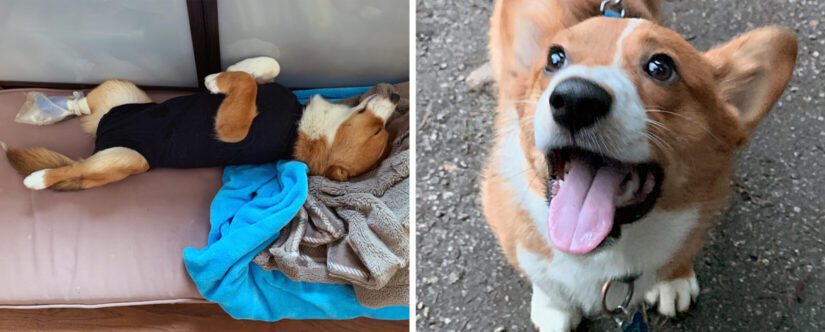 Annemarie Tempelman-Kluit and her family adopted Joey in December 2020. While they were initially concerned he may not be as well socialized or have health issues due to his upbringing, his clean bill of health and meeting him in person at the shelter quickly diffused their worries.
"He was immediately comfortable with us and as we watched him interacting with other dogs, we could see that his foster people had done a great job socializing him and taking care of him," she says.
Joey was a bit shy and uncertain when he first arrived at his new home, however, within a few weeks his true personality shone through. "Now he's very rambunctious and is completely comfortable with us and tries to tell us all what to do," says Annemarie.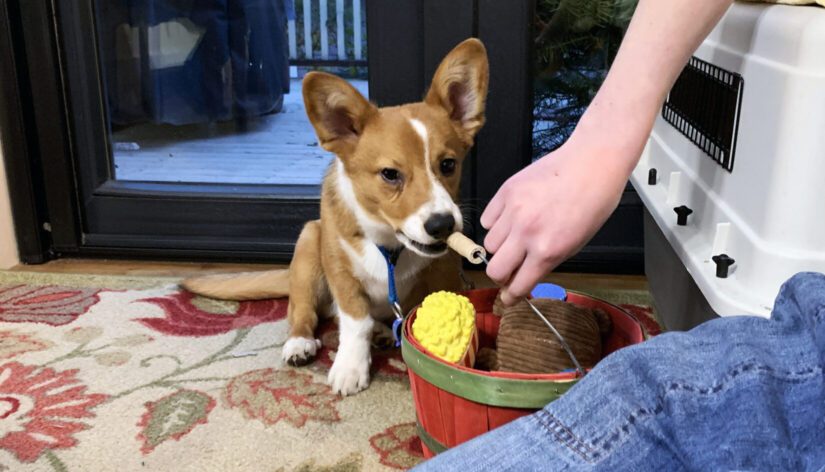 Fully integrated into the family and his new home, Joey loves chewing his toys and playing keep-away. "He's very social. He loves meeting other dogs and people. He's very curious and enjoys exploring the world."
As for her advice for those who are interested in adopting a pet from a tragic situation, Annemarie says it's key to have a training plan that can adapt to the dog before you adopt. "Also, make sure your family's aligned behind a plan. It doesn't work if one person is doing all the work. Enlist professional trainers as needed. That assistance is as much for you as it is for the dog. And be prepared for how much time you'll spend walking and playing and generally hanging out with your dog."