Kitten season is the time of year when the most kittens come into SPCA care.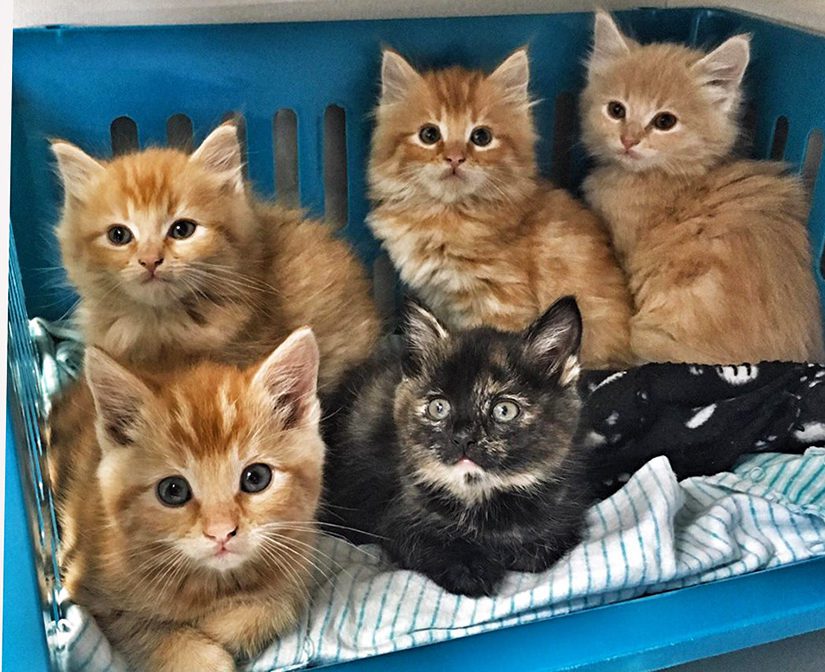 Female cats go into heat when the days get longer and can have multiple litters starting in early spring until the fall. Stray and feral cats that live outdoors and owned cats that go outside will find each other. Females can have encounters with multiple male cats over the roughly seven-day period when they are in heat. Female cats can have kittens from different fathers in the same litter. This is why kittens from same litter can look drastically different from each other.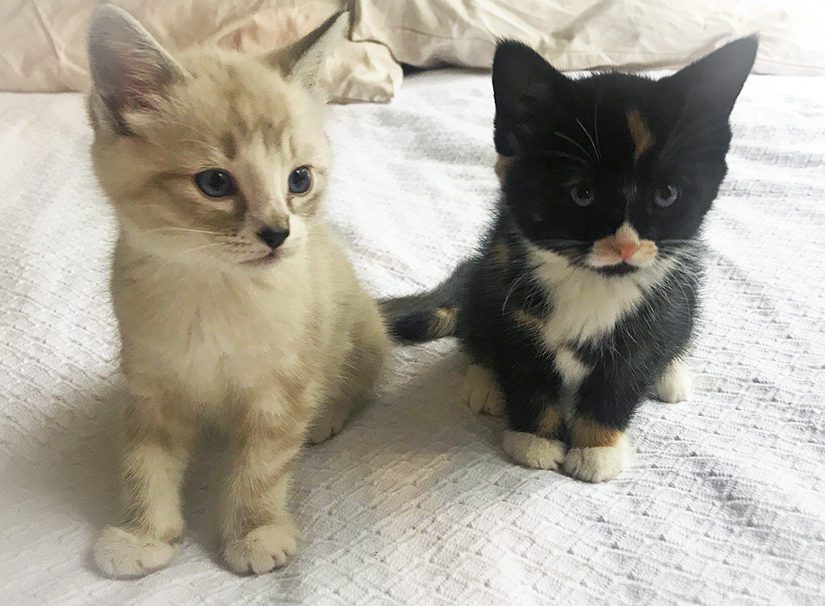 Cats are pregnant for about two months (64 days on average) and give birth to about four to six kittens at a time. Kittens should be spayed or neutered before they are six months old because they can get pregnant at that age or sometimes even earlier. Spaying or neutering prevents unwanted pregnancies and helps ensure that fewer kittens will grow up without a loving home.
"The best thing you can do for your cat and your community is to spay or neuter," says Emilia Gordon, the SPCA's senior manager of animal health. "Spaying and neutering reduces the number of unplanned litters and homeless kittens coming into SPCA care every year."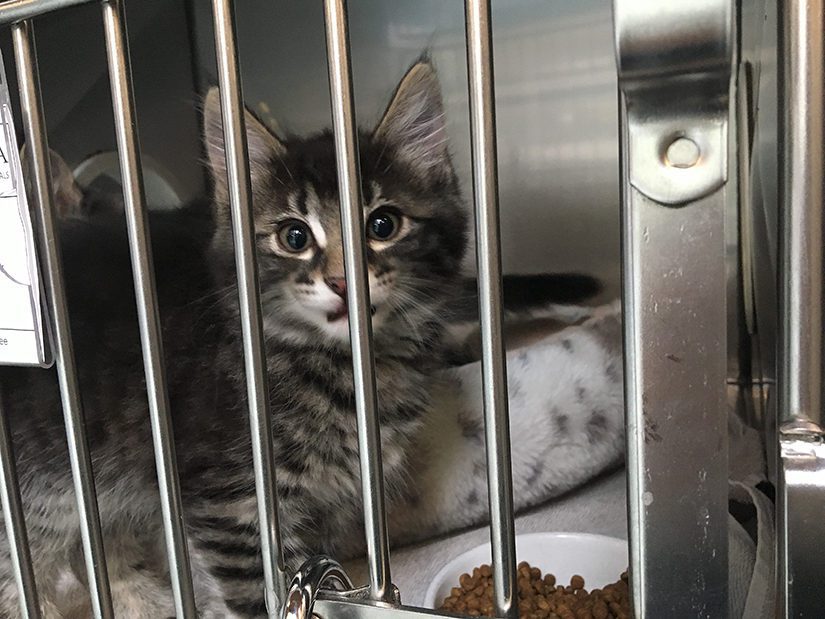 Newborn kittens weigh between three to five ounces and cannot see or hear. They rely on their mothers to keep them warm and help them go to the bathroom. Orphaned kittens need to be bottle fed every two hours and kept warm using a heating pad or hot water bottle wrapped in a towel. The SPCA relies on the dedication of its foster families to care for orphaned kittens and nursing cats with kittens. Fosters provide a quiet, temporary home for these kittens until they are old enough to be adopted.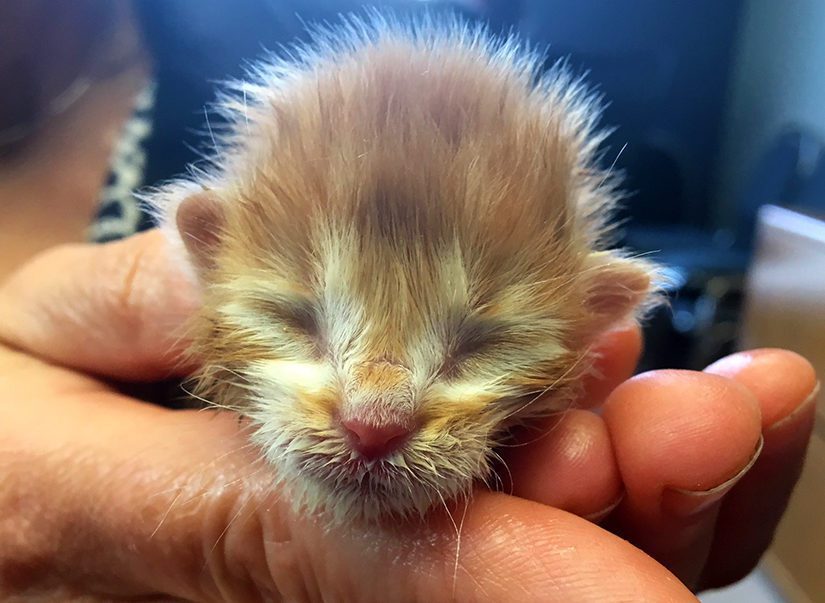 A kitten's eyes begin to open when they are a week old and their ears begin to unfold. All kittens have blue eyes that will change to their true colour by the time they are two months old. They are introduced to solid food and start litter box training at three weeks then start weaning at four weeks. Kittens are ready for adoption by the time they are eight weeks old.
Kittens under eight weeks should ideally stay with their mothers. If a member of the public finds kittens in a secure area, such as a barn or shed, they should wait and see if the mother returns before going in and rescuing them.
Kittens require a lot of attention and should ideally be adopted in pairs, especially if there are no other cats in the home. Adopting two kittens ensures that they will always have a playmate, which helps them grow up to be happier and more well socialized cats.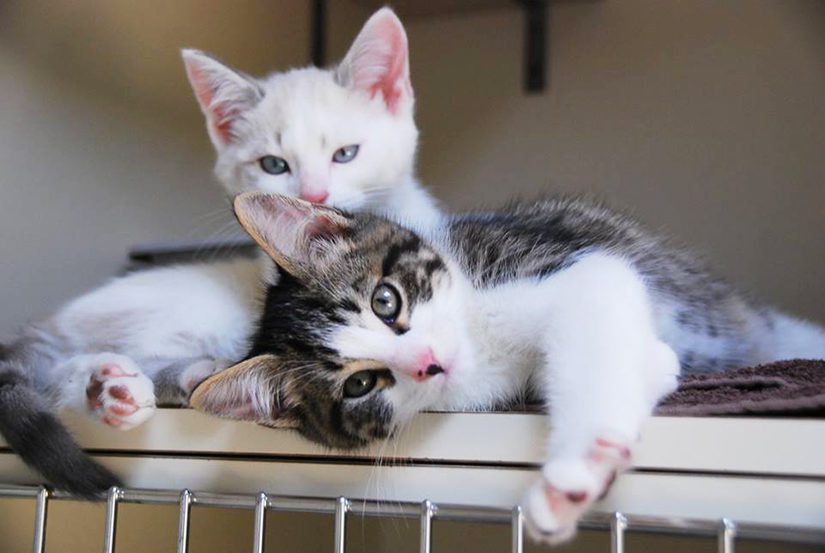 BC SPCA staff, volunteers and foster families are currently caring for over 600 kittens at various branches across the province.