Got kittens? It's kitten season in British Columbia, and while the tiny furballs can be unbelievably adorable, there's more to consider than the cuteness factor if you find some on their own.
"Spring through early fall is kitten season, since cats are seasonal breeders," says veterinarian and BC SPCA senior manager of animal health Dr. Emilia Gordon, in a Tip Tuesday video that details what people can do if they find a litter of kittens. "First, you should try to roughly determine their age – their eyes open at two weeks; at four weeks they can walk, but in a very wobbly way, and at about eight weeks, they'll look like little mini-versions of adult cats."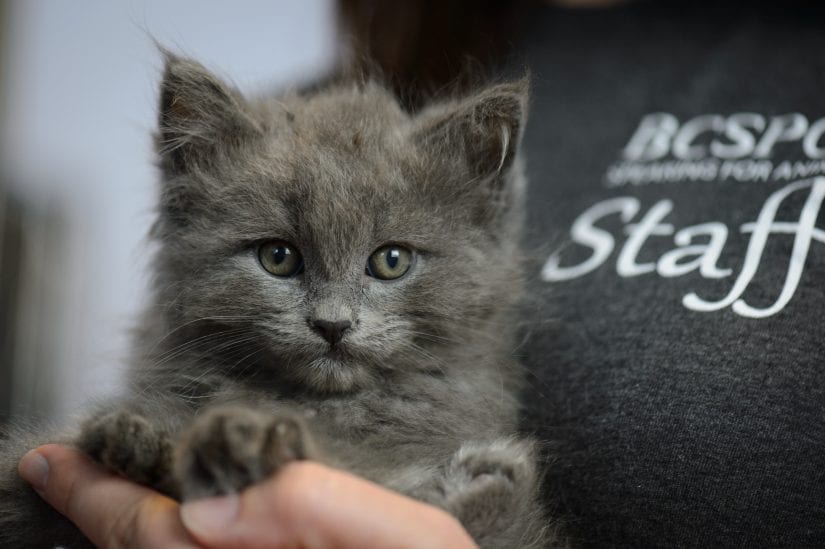 Kittens under the age of eight weeks should stay with their mother, if possible; if someone finds kittens who appear to be younger than that, the first thing they should do is wait a little while, notes Gordon.
"If you find some kittens, and they're in a secure location like a garage or barn and they're safe, try to hang out for a couple of hours and see if the mom comes back," Gordon says. "If you're certain they're orphaned, contact the BC SPCA or another rescue organization in your area before proceeding with anything else."
It's important to tell the BC SPCA or rescue group about any visible trauma or wounds, discharge from the eyes and/or nose that could mean the kitten has an upper respiratory infection, Gordon says. She also encourages people to check for any kind of identification, such as collar tags or a tattoo, in case the felines already belong to someone else.
"If you do need to move the kittens, try gently picking them up using a towel, and put them in a box or crate to move them," she says, adding that if the momma cat appears feral, it is best to contact the society or other rescue organization. "Do not attempt to pick up her or her kittens," Gordon says.
Find out more helpful tips in the video, and check out all adoptable cats and kittens who are waiting for loving homes at all BC SPCA branches across the province.