It was evident from the start that Kaylah Playford and her cat, Mia, shared a special bond.
Playford first connected with Mia in 2016. At the time Mia was her next-door neighbour's outdoor cat and Playford had tragically lost her third pregnancy.
"Mia started coming over almost immediately after I returned home from the hospital," recalls Playford. "There was no way I could say no to her beautiful sweet self. I truly believe everything happens for a reason. Her coming over was no mistake."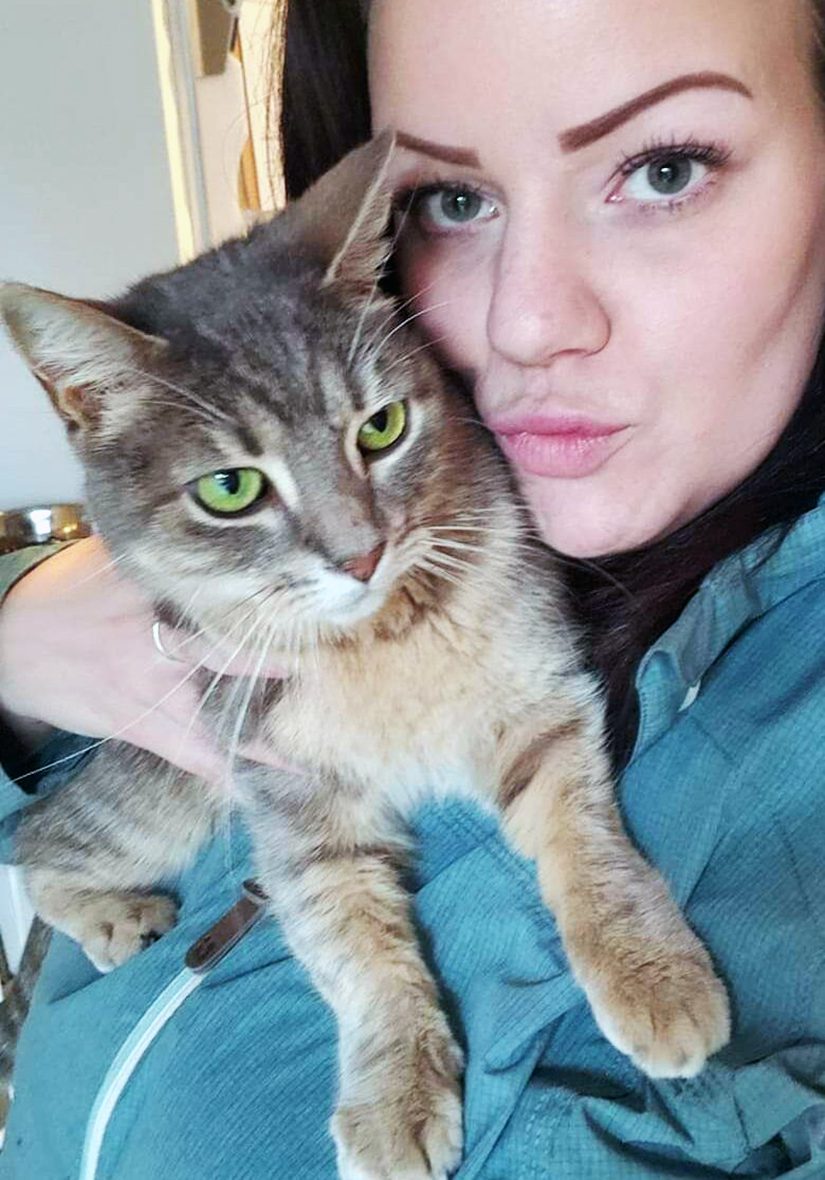 Through a twist of fate, Playford, who had never been a pet guardian before, adopted Mia in 2018. Their bond was officially sealed; however, it would be tested at the beginning of 2020 when Playford, a single mother with two daughters, was unable to keep her place of residence.
"While my daughters and I were going to be in a safe place we couldn't keep Mia," she says.
Playford placed a call to the Victoria BC SPCA and was immediately told to bring her in as part of their compassionate boarding program, which provides temporary care for pets under certain emergency circumstances.
"I was in a lot of distress at the time but the shelter staff was very kind and understanding," says Playford. "The compassionate boarding program saved me from having to potentially give her up. I couldn't imagine losing her too."
Challenges like Playford's can be overwhelming for pet guardians, which is why the BC SPCA compassionate boarding can be a great source of relief.
"More so than ever before, many individuals are experiencing life stresses and unforeseeable challenges that can be overwhelming and put them in situations that threaten their ability to look after their pet, " says Marcie Moriarty, BC SPCA's Chief Prevention and Enforcement Officer.  "Our compassionate boarding program which ensures that in times of crisis, the human animal bond can be maintained and people do not have to permanently part ways with their pets."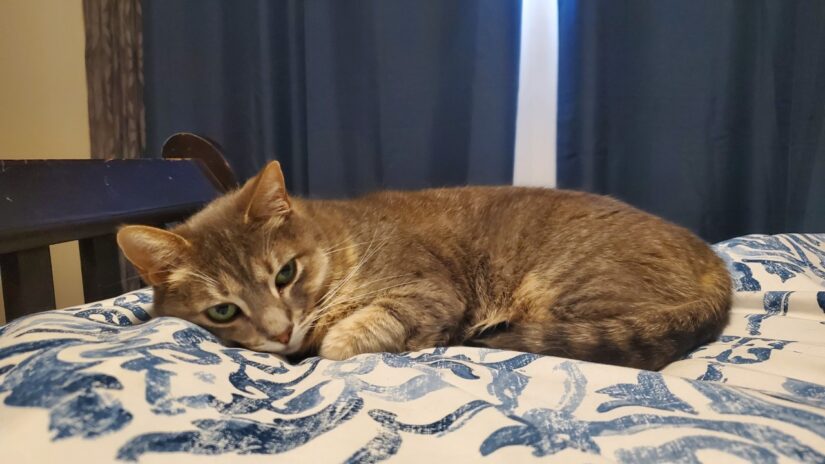 The shelter cared for Mia as long as necessary, and also made it possible for Playford and her daughters to come see her and spend time with her as much as possible.
"That was very important to me and my girls, but most importantly for Mia," says Playford.
The shelter also helped arrange a temporary foster home for Mia until Playford could find a more permanent solution for her family.
Finally, after eight months, Playford and Mia were reunited in their new home.
"Mia is doing great. She's settled right in and loves it here," says Playford. "My daughters adore her. She's a part of our family and we are beyond thankful to the compassionate boarding program for helping us when we needed it most. We just love Mia to bits. I can't imagine my life without her."
More like this
3 pet care options for the frequent traveler
Finding a pet boarding facility/daycare