This is one in a series of posts highlighting just some of the happy 'tails' SPCA adoptions in 2018 have brought to not only the animals involved, but also their loving, caring guardians. The animals in these stories will be spending their first holiday season with them.
We happily accept adoption updates all year round! We invite you to learn more about submitting your adoption story, or, if you're interested in bringing a forever friend home — as the people in these stories did —you can take a look at our adoption website, too!
Megan and her husband, Paul, adopted Quinn this past summer, and had this to say about how this adorable ball of fluff has been adjusting:
My husband and I both grew up with animals; cats and dogs we loved very much. After a few years of saying, "we're too busy," we realized we really missed having a four-legged companion. So, this past summer, we decided to add a fur baby to our family.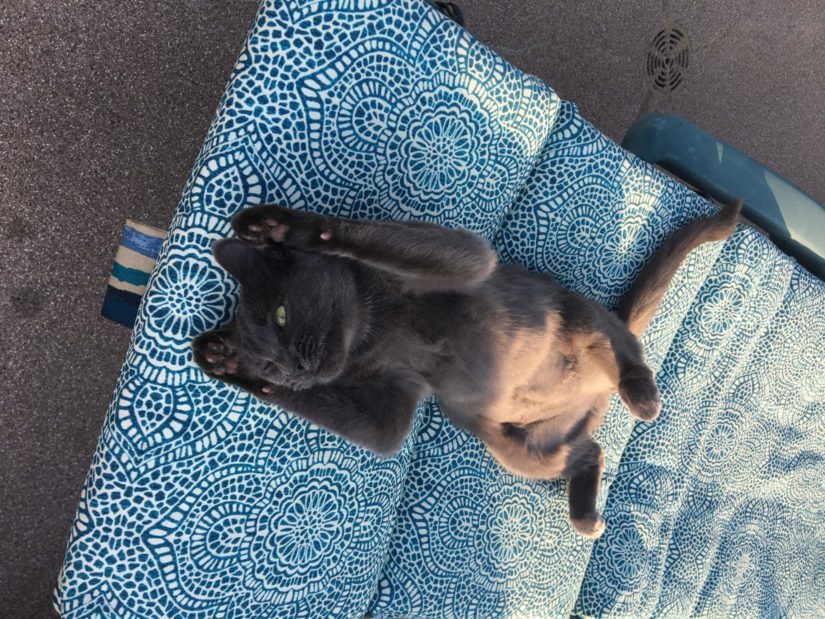 I visited the Vancouver SPCA one Tuesday afternoon after watching the cutest kittens on the "Adopt a Pet" segment on Global News. I went in to see the kittens, but I ended up saying hello to a beautiful grey cat. I took photos and showed them to my husband. Eventually, we decided to bring our Quinn home, to her furever home.
She is truly our little fur baby and brings so many smiles and so much joy to our lives.
Quinn LOVES attacking, chewing and destroying cardboard boxes! Our floor is always covered in shredded cardboard, but she leaves the leather couch alone – so I'll take it! She destroyed a small scratching post in less than three months, so being the spoiled cat that she is, her grandpa quickly made her a much bigger and stronger one using lumber!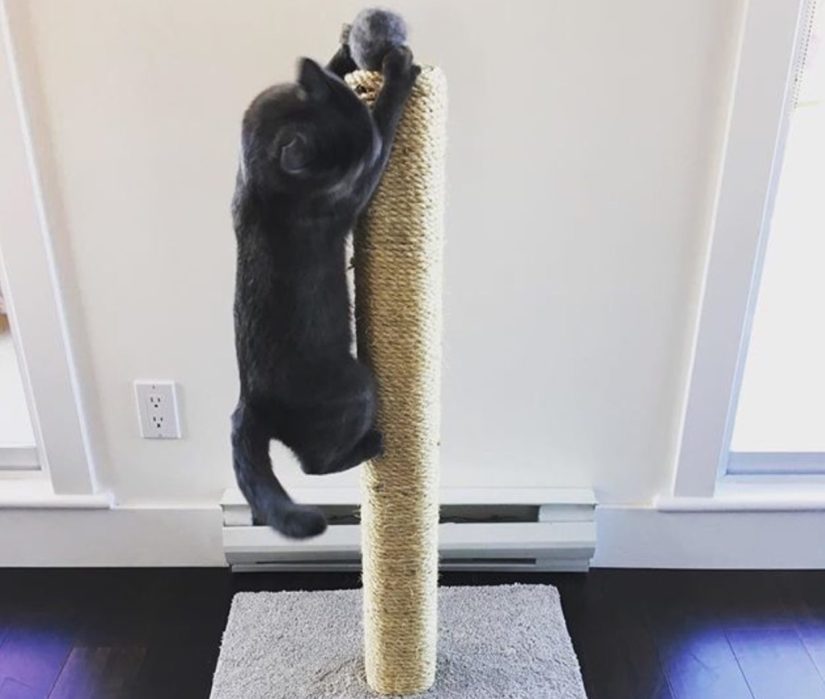 Quinn isn't a lap cat…yet. We've only had her for about five months, so we're hoping she'll decide laps are lovely spots for naps. But in the meantime we're both very satisfied by the morning chest sits we receive. Quinn loves to climb right up and sit chin to chin on our chests in the morning.
If she isn't destroying cardboard or having a nap, she is fascinated by the birds outside. We have many windows and she loves to make funny staccato meows at the crows, pigeons and seagulls.
For Christmas this year we put the tree up and left it without decorations for two days, in case Quinn was going to try to climb it. So far, so good! The garlands took a little longer to put on because, of course…she wanted to chase them! She does love to chomp on the fake pine cones when she's feeling a bit mischievous! We've already purchased all of Quinn's presents and can't wait to watch her attack the wrapping!
Our sweet little bundle of fur will be joining us at my parents' house for Christmas dinner, so I'm sure she'll be spoiled with a bit of turkey! We're excited to see what she does when her parents (us) stay overnight with her at her grandparents! Hopefully she'll curl up under the Christmas tree. 
Quinn is such a sweet curious little girl. We love having her in our lives, and being able to provide her a safe and happy home for the rest of her nine lives.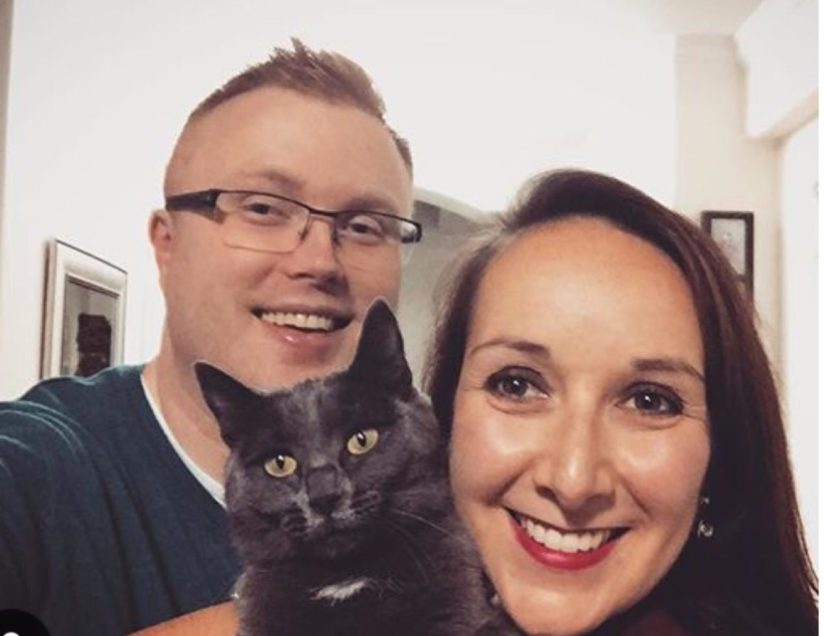 We are thrilled to see Quinn thriving in her new forever home! Thank you so much, Megan and Paul, for making adoption your first choice!
Don't forget: there are so many animals like Quinn hoping to find their forever homes all year round! If you are considering a new friend, visit our adoption website to see who's looking for a new home, or you can also visit a branch near you.