This is one in a series of posts highlighting just some of the happy 'tails' SPCA adoptions in 2018 have brought to not only the animals involved, but also their loving, caring guardians. The animals in these stories will be spending their first holiday season with them.
We happily accept adoption updates all year round! We invite you to learn more about submitting your adoption story, or, if you're interested in bringing a forever friend home — as the people in these stories did —you can take a look at our adoption website, too!
Kayla adopted sweet Nyra, an adorable German Shepherd-Husky mix, earlier this year. Kayla says the six-month-old pup has changed her life in so many wonderful ways.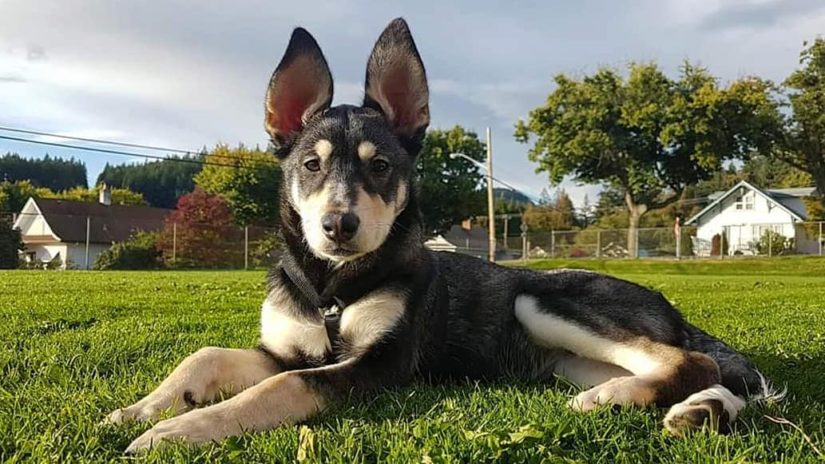 Nyra is amazing! She's incredibly smart, loves cuddles, and will never turn down a treat!
Nyra's adoption was somewhat unexpected: I wasn't actually looking for a new friend, I'd been at my local SPCA to visit. But when I saw Nyra, there was just something about her that made me fall so in love with her. I'm glad I went through the adoption process, because she is an incredible companion and friend. My husband is usually away for work two weeks at a time (with one week off) so I am grateful to have her in my life. 
For Christmas this year, we've started an advent calendar for Nyra; the calendar includes treats just for her! She's really enjoying it. We'll also be giving her an extra special dinner plate on Christmas day. My family loves her so much, so this will be a great introduction to many more of the family events to come!
My husband and I will also be spoiling her with her own stocking stuffer, full of news toys and treats. Nyra is so good with her toys — she takes great care of them. Her big favourite is a sort of ferret-looking stuffie that she is so gentle with. Sometimes she'll suckle on it!
We are so glad to see that you and Nyra have found each other! Thank you so much, Kayla, for making adoption your first choice.
Don't forget: there are so many animals like Nyra who are still looking for their forever homes all year round! If you are considering a new friend, visit our adoption website to see who's looking for a new home, or you can also visit a branch near you.