This is one in a series of posts highlighting just some of the happy 'tails' SPCA adoptions in 2018 have brought to not only the animals involved, but also their loving, caring guardians. The animals in these stories will be spending their first holiday season with them.
We happily accept adoption updates all year round! We invite you to learn more about submitting your adoption story, or, if you're interested in bringing a forever friend home — as the people in these stories did —you can take a look at our adoption website, too!
Tanis and her family were hoping to adopt a kitten and, after signing up for BC SPCA emails to notify her about available animals on our adoption site, she eventually encountered Howard, who was just 9 weeks old when he came home.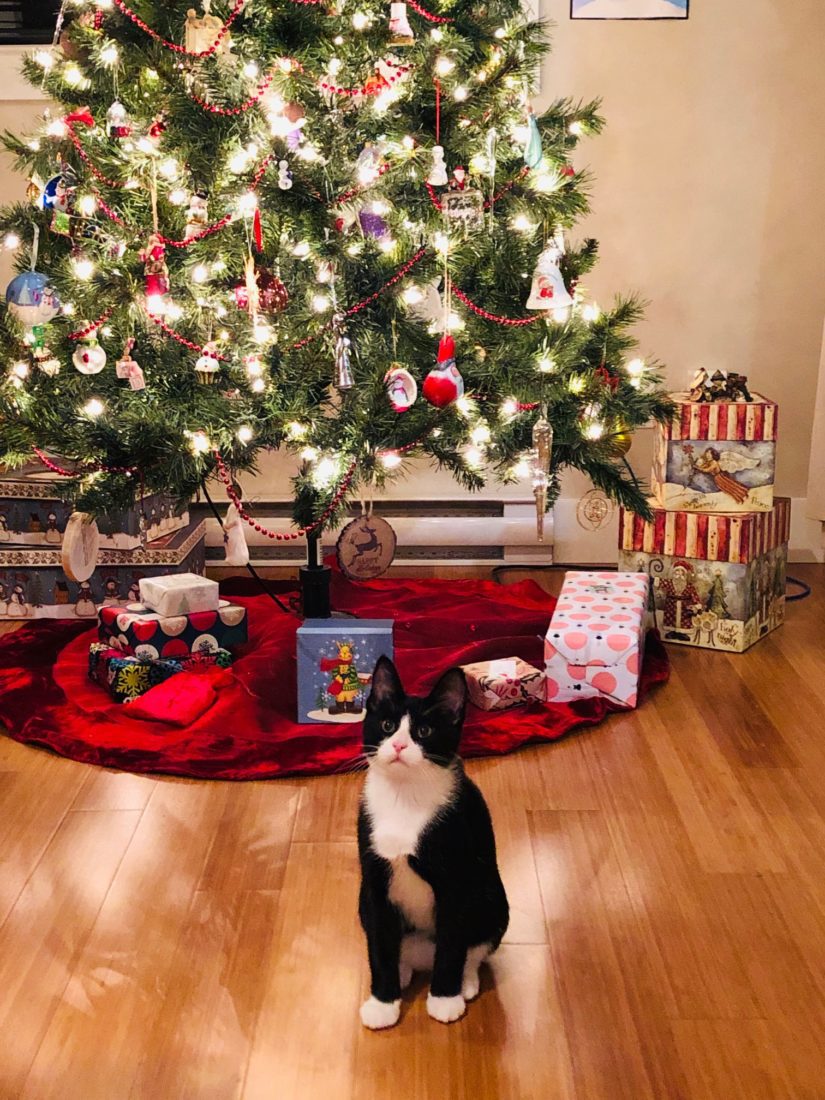 Tanis says the adorable little kitten is a perfect fit for the family, and that everyone is smitten with him. Here's how Howard's been doing:
In October we brought sweet little Howard home with us from the Maple Ridge SPCA. He has completely changed our lives. Our home feels so much more welcoming coming home to our little kitten everyday! Howard is cuddly, loving, playful and entertaining. He has fit into our family just perfectly and everyone loves him so much. He has helped reduce anxiety and stress just by being himself. For Howard's first Christmas I made him his very own stocking and he is going to be spoiled by everyone! This year's family Christmas card even features Howard in his Santa hat!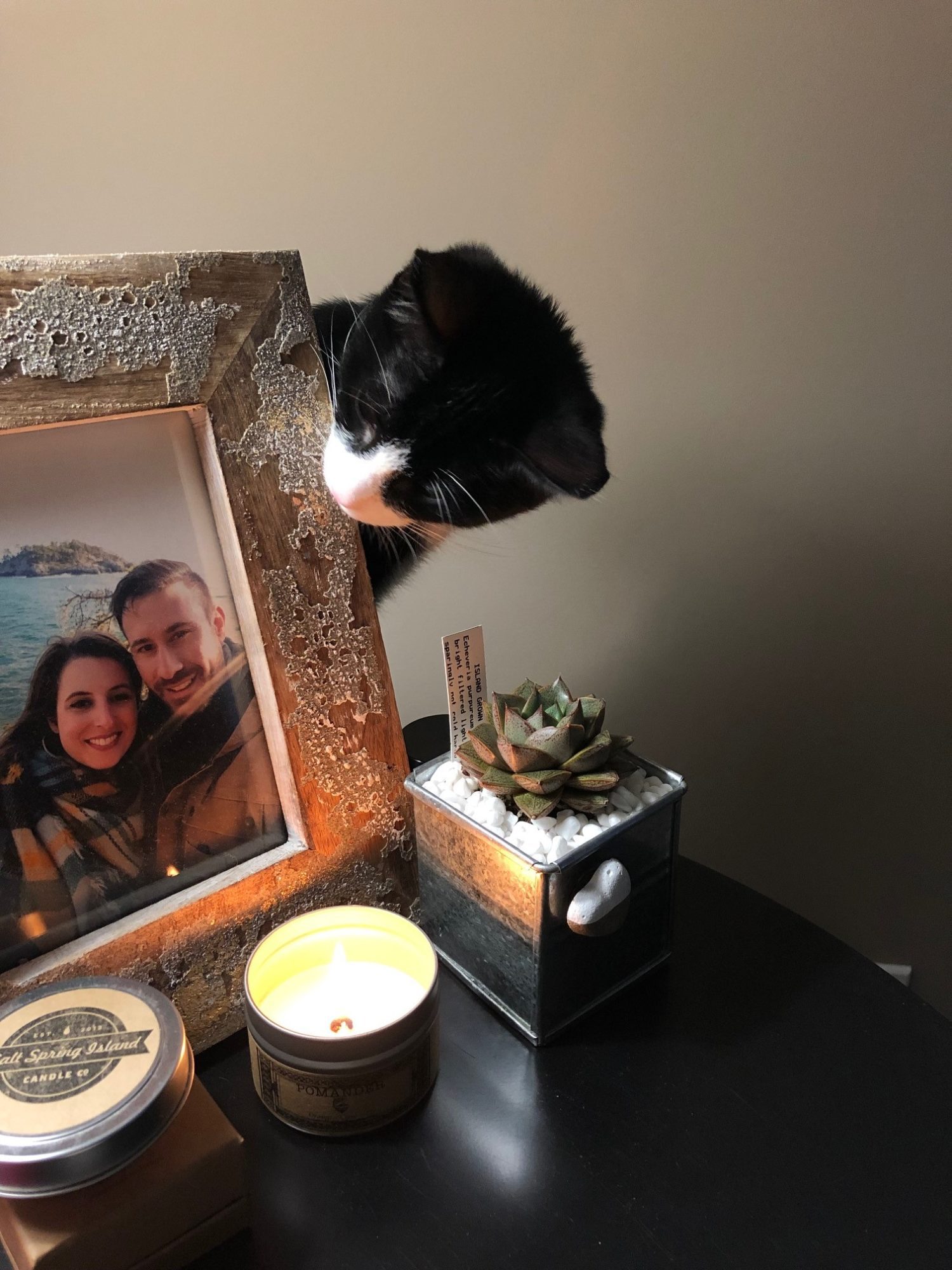 We always wanted to get a kitten but timing never seemed quite right. The day we walked into the Maple Ridge SPCA and I picked up Howard we just knew he'd be the perfect fit as the tears of joy started flowing.
After almost two months of Howard being a part of our lives we couldn't imagine being without him. We are so grateful for the care and support the SPCA has offered us during the adoption process and highly encourage others who are considering a new friend to go for it! You will never regret the choice to experience the love of an animal.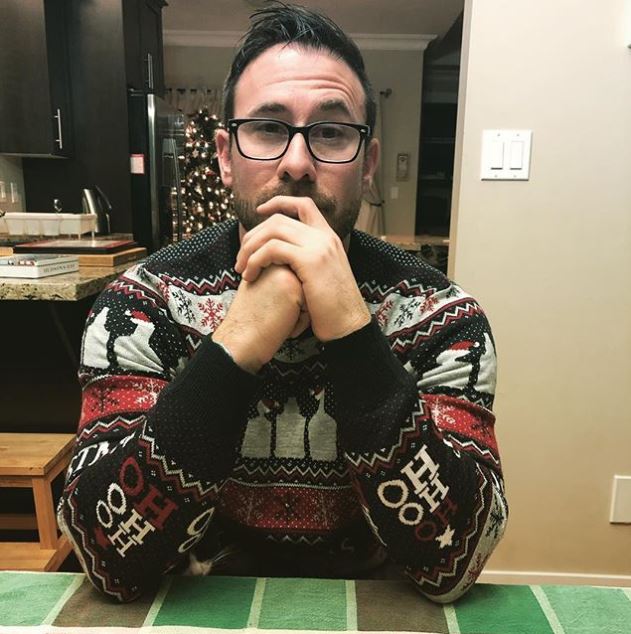 We are thrilled to hear that Howard is "blending in" nicely, so to speak! Thank you so much for sharing your wonderful adoption story with us. We wish you and your family continued joy and happiness in the years to come!
There are still thousands of animals who were once like Howard: they are hoping someone will welcome them into a home they can call their own. If you are considering adoption — just like Tanis did — feel free to take a look at our adoptable animals. Not sure if you're ready to adopt? Take a look at some of your other options, or you can read this piece to see if the move is right for you.