Meet Debbie Goodine, a northern region animal protection officer with the BC SPCA based in Prince George. As a mother of twins, guardian to rescue dog Lucy and cats Bubba and Lexi, Goodine is quite the Superwoman. It's her job to investigate animal cruelty cases – travelling across great distances and in all weather conditions to towns and cities across remote areas in Northern B.C. "As much as you try for the job to be a 9 to 5 it's really not but I work to ensure I balance the demands so that I'm still extremely involved in my children's lives," she says.
She believes it's a benefit to be a woman in this role because male officers often face more aggression from male pet owners. She says women generally are more empathetic, nonjudgmental and understanding of people's situations, which are traits that are key to success in this role. Still, she works hard to overcome challenges. "There are still some individuals who believe a woman cannot be strong in a role of authority. I am often able to overcome the stereotype with confidence and communication."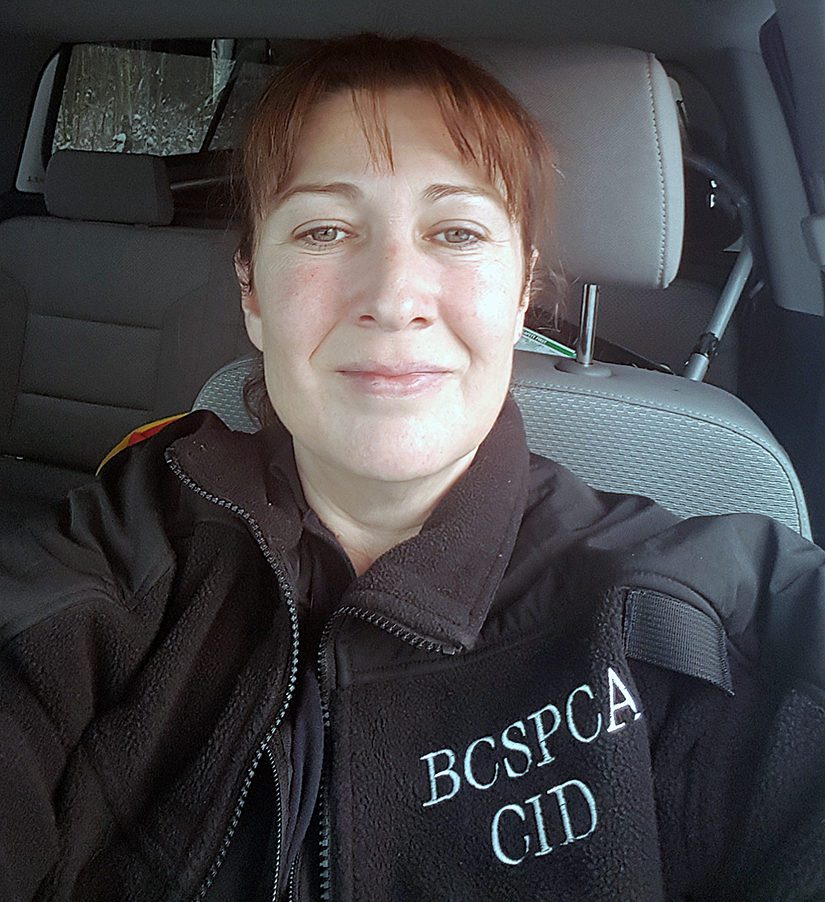 Seizing animals from their owners is her last resort. Her first approach is to educate and provide guidance. One common piece of advice she delivers is that animals are social and not meant to be isolated. The need for proper veterinary care is another huge topic. "People look at a situation where the animal's health is declining and they haven't seen a vet in a few years and just think 'well no, he's happy. He jumps around when I come home and he still eats.' Animals can be so resilient and it's natural for them to hide their discomfort." In those cases, she informs owners about their responsibilities and obligations to their pets, which includes access to proper medical care.
Over the years she has seen a huge change in people's perceptions and understanding of animal welfare. "Puppy mills were quite common five to 10 years ago, particularly in Vanderhoof and Quesnel," she says. "It was a system. They would exchange animals and breed them for profit with little regard to welfare." She noticed a decline once municipalities in the Lower Mainland began banning the sale of cats, dogs or rabbits from pet stores. "The breeders are not as prevalent now because there's no longer a market."
It's a busy job investigating complaints and dealing with cruelty cases involving a variety of animals.  She's dealt with cases involving dogs, horses, cattle, parrots and even a lynx. One time she seized over 100 hamsters, rats and gerbils that had been breeding out of control in a home.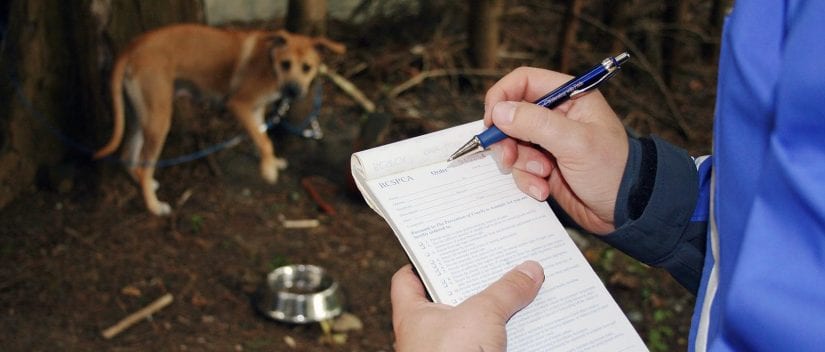 Her 10-year-old son wants to become an animal protection officer. "I struggle with that because I know I've got the right personality for this job. I know I do excellent, rewarding work but it can take a toll on  your mental well-being." She urges young people interested in this career path to get involved with their local SPCA, which is what she did after graduating with a diploma in criminology.
She works with a persistent and resilient team across the province to fight animal cruelty. "We have better support; politically, internally and externally from the community than we did before," she says. The changes happen over time and going back through the animal's files or making contact with their adopters to see animals she has saved living a normal, happy life makes all the difference.
"What I love about my job is three or four years pass by and I go 'oh wow, look where we are now.' I remember the struggle then but we've come so far over that period of time," she says.