When BC SPCA animal protection officers executed a warrant on a suspected puppy mill in Langley on Feb. 4, they encountered a devastating scene. Sick and neglected dogs and puppies were crammed together, some in small cages, others in dark, unheated outbuildings, suffering from a wide range of injuries and medical issues. "The animals were in severe physical and psychological distress, including broken limbs, missing eyes, infections and abscesses, malnourishment, dental disease and fur matted and caked in dried feces," says Marcie Moriarty, chief prevention and enforcement officer for the BC SPCA. "There were also dangerous levels of ammonia from accumulated urine." In total 66 dogs and puppies, including Old English sheepdogs, Bernese mountain dogs, Portugese water dogs, miniature and standard poodles and soft-coated wheaten terriers, were taken into BC SPCA care, where staff and volunteers worked around the clock to provide for their needs.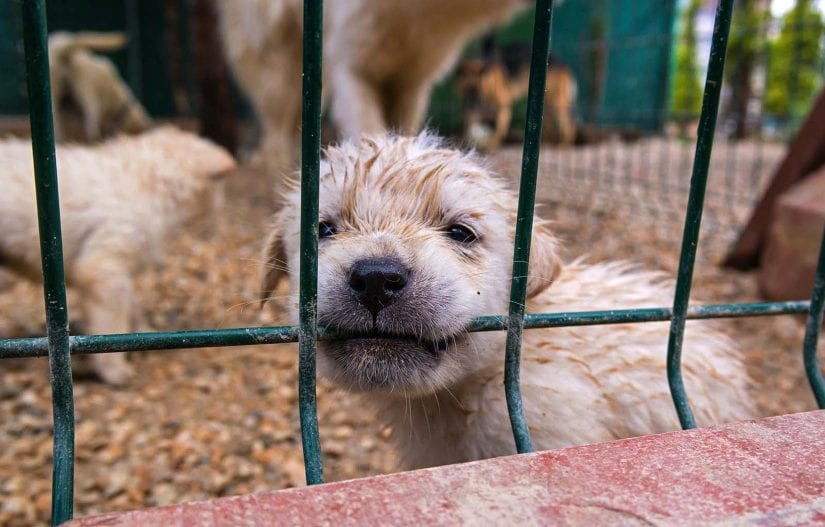 Less than two weeks later, the same officers carried out a cruelty investigation at a breeding/boarding facility in Surrey, where 82 animals in distress – 67 Persian and short-haired exotic cats, 12 dogs and three puppies – were seized. In both investigations, ringworm had spread amongst the animals, requiring the Vancouver and Surrey facilities to close to the public for nearly two months so that staff could contain and treat the highly infectious disease. "It was really phenomenal how our staff, volunteers and supporters came together to ensure that these animals had everything they needed to survive and recover," says Moriarty. "It was a huge effort, but it was so wonderful to see them improve each day and to blossom under the love and care they received."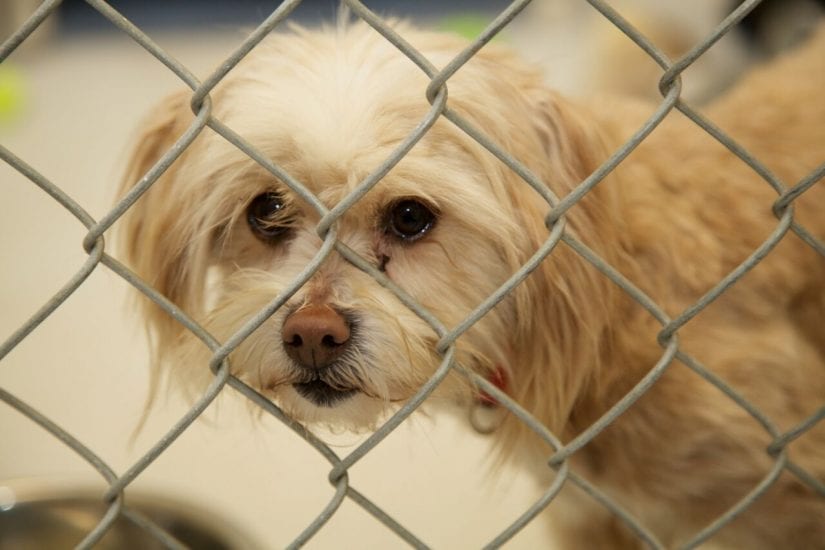 In addition to providing a safe and happy new life for the 148 animals, the two large-scale seizures drew attention to the suffering inflicted upon animals by puppy mills and unscrupulous breeders, says Moriarty.  On Feb. 13 the provincial government announced it is consulting with stakeholders on new licensing and inspection rules for dog and cat breeders in B.C. "Having a system to license, monitor and uphold animal welfare standards for B.C. breeders is a critical step, and one that we have been advocating for some time," says Moriarty. But she adds that it is equally important to ensure that those seeking to purchase puppies or kittens are well-educated about the difference between a good breeder and one who is breeding for profit without regard for the health and welfare of the animals in their care. "If we can stop people from inadvertently supporting this industry, it will go a long way to shutting down substandard breeding facilities in our province," she says. "We urge people to visit our website for information on how to spot an unscrupulous breeder and to call our Animal Helpline at 1-855-622-7722, if you see anything that seems suspicious to you."
A Reputable Breeder
Handles no more than two or three breeds
Has a clean and spacious home or facility with the opportunity for the animals to receive regular exercise outside of their kennels/cages.
Gladly shows you their entire home or facility where animals are kept and introduces you to all their animals — both adults and offspring, including the mother of the pet you are considering purchasing.
Is able to provide veterinary records which show that the animals are healthy.
Openly discusses positive and negative aspects of the animal/breed.
Does not breed females who are too young or too old. Generally dogs and cats should not be bred at less than 18 months and should only be bred once in every two heat cycles. The maximum breeding age for female dogs ranges from five years in giant breed dogs to 10 years in toy breeds. Breeders should be attentive to the overall well-being of the breeding female and not just to her ability to breed.
Puppies or kittens are raised indoors (not in barns or outbuildings), where they are exposed to various household noises, are handled gently by many different people and are kept clean, warm and well fed.
Won't let puppies go to new homes before eight weeks of age and not less than 10 weeks for kittens.
Asks you many questions about your lifestyle and experience with animals to ensure you are a good match for one of their puppies or kittens.
Is knowledgeable about heritable disorders in the breed and will discuss how they breed to avoid such disorders.
Provides, at no extra charge, valid paperwork for registration and vaccine certificates for the puppy or kitten you are purchasing.
Never sells puppies or kittens to a companion animal dealer or pet store.
Has a contract for you to sign that lists your responsibilities to the animal you are purchasing as well as their responsibilities, and outlines their health guarantee for the animal. The guarantee should offer more than simply a replacement animal.
Will often require you to spay or neuter the puppy or kitten and will require you to return the puppy or kitten to them if it does not work out.
If a breeder requests to meet you in a shopping mall, parking lot or somewhere else away from their breeding facility to get your new pet, DO NOT purchase from this person. This is a clear indication you are dealing with a disreputable source.
An unscrupulous breeder:
Agrees to sell you a puppy or a kitten without meeting you (e.g. over the phone).
Doesn't allow you to come and meet them and/or their animals before purchase.
Sells their animals to pet stores or brokers.
Does not ask you questions about your lifestyle and experience with animals.
Has run-down or crowded facilities.
Is reluctant to show you their facilities.
Has dirty, unhealthy and/or unsocialized animals.
For dogs kept in cages, is unable to show you their outdoor exercise area in use.
Sells animals without vaccinations, veterinary check or guarantees against health problems including genetic defects.
Charges extra for kennel club registration and/or pedigree.
Will not take the animal back should a problem arise or will try to simply offer you another animal should the first one get sick, rather than helping with your vet bills.
Considering an exotic animal like a cockatiel, parrot, iguana, bearded dragon, tarantula or hedgehog? We regularly have these animals surrendered to our shelters because they weren't adequately socialized or their veterinary care is too expensive. Take some time to learn more about what it takes to care for exotic animals.