The BC SPCA Tri-Cities Education & Adoption Centre recently received a pleasant surprise in the form of 200 stuffies, all of which were donated by an anonymous donor.
The shelter distributed them to several BC SPCA locations throughout the Lower Mainland, including Burnaby. As part of their ongoing outreach service program, the BC SPCA in Burnaby provided the stuffies to their North Burnaby Neighbourhood House partner.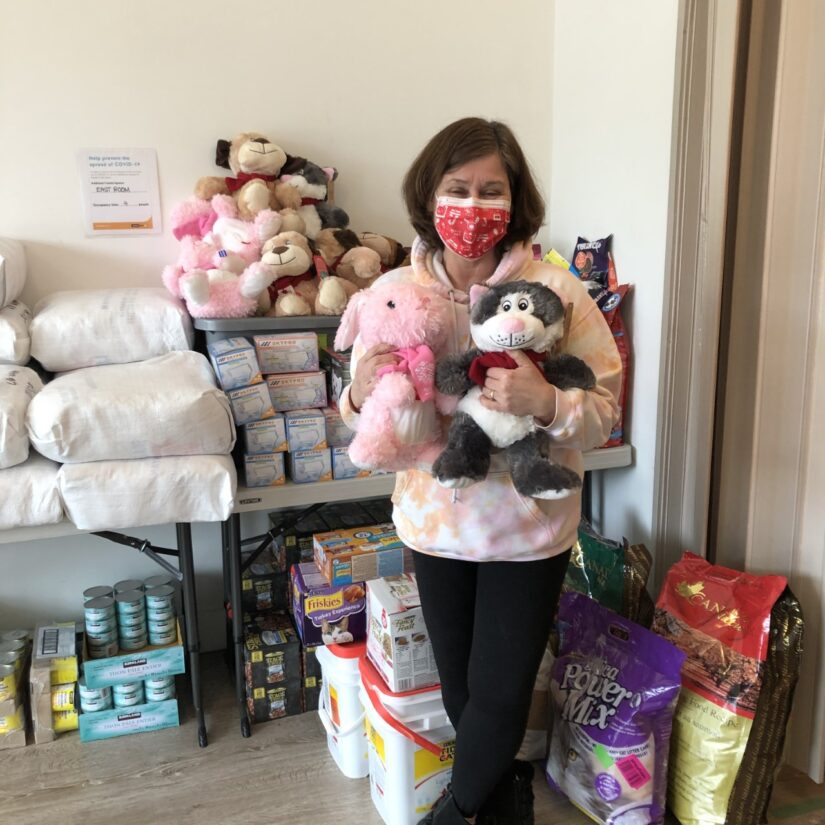 Over the past year, the BC SPCA has increased its food bank outreach to ensure pet guardians impacted by the COVID-19 pandemic have been able to continue caring for their pets. In order to reach as many people as possible, BC SPCA locations across the province, like Burnaby, have partnered with various social organizations to help facilitate the process.
"We have found it really rewarding to be able to work with our community and help keep pets in their loving homes especially during this difficult time," says Nicole McBain, manager of the BC SPCA in Burnaby. "Taking the stuffies to the community food bank was a huge hit!  It really thrilled the recipients to know they could provide a new toy to their pets, and something special that was beyond the basic necessities of food."
The support of the BC SPCA has been welcomed by those who take part in the North Burnaby Neighbourhood House programs.
"With the generous support of the Burnaby SPCA, we can take care of not only North Burnaby residents but also their four-footed loved ones," says Karis Hsiao of the Burnaby Neighbourhood House. "The pet food, cuddly stuffies, and essential pet supplies provided by the SPCA go directly to our clients with fur babies, and this continuous support is greatly appreciated by one and all."
Since the start of the pandemic, the Burnaby BC SPCA has distributed just over 530 kilos of kibble and more than 1250 cans of food. And, now, a number of stuffies.
"We always love seeing the bond between people and their pets and it was really great knowing we were helping to keep that bond strong by doing something as simple as giving out stuffies with the food," says McBain. "As we are able to we will continue to try to add some little extra treats and goodies to help bring a smile to people's faces as well as their much beloved pets."
Donations for the Burnaby food bank outreach programs can be dropped off in the bin on the front doorsteps between 9am-5pm at 3202 Norland Avenue .