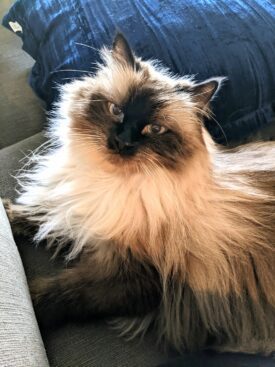 Sometimes, when animals come into our care, they're so stressed and unsure of their surroundings that they refuse to eat.
Moki wouldn't relax when she spent some time at the BC SPCA Burnaby Community Animal Centre in July 2023. All we wanted was for her to feel safe and loved. She was such a sweet senior girl and we knew she had so much potential.
Fortunately, a week into Moki's stay in the shelter, along came Debbie.
From the moment that Moki started purring at Debbie's touch, Debbie knew she wanted to take a chance on Moki.
Several months later, Debbie has written to us with an update:
"I had been wanting to adopt an older cat and was searching the BC SPCA website.
I came across Moki and knew I had to go meet her. I submitted an application and went to see her the next day at the BC SPCA Burnaby Community Animal Centre. During my visit, the staff told me Moki hadn't been eating since she arrived.
She seemed to enjoy me giving her scratches because she started purring. I decided I wanted her and brought her home that same day.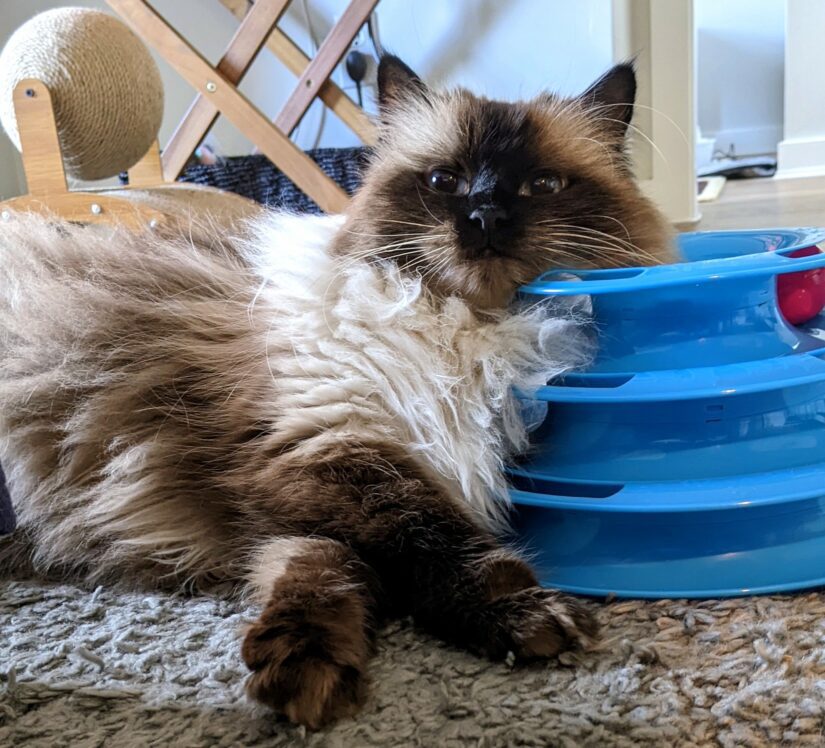 Within two hours of being at home, Moki was already playing and eating. Pretty good for an 11-year-old, I thought!
She is a very good cat and never scratches or claws at me. When I'm asleep and she wants some attention, she gently taps me with her paw.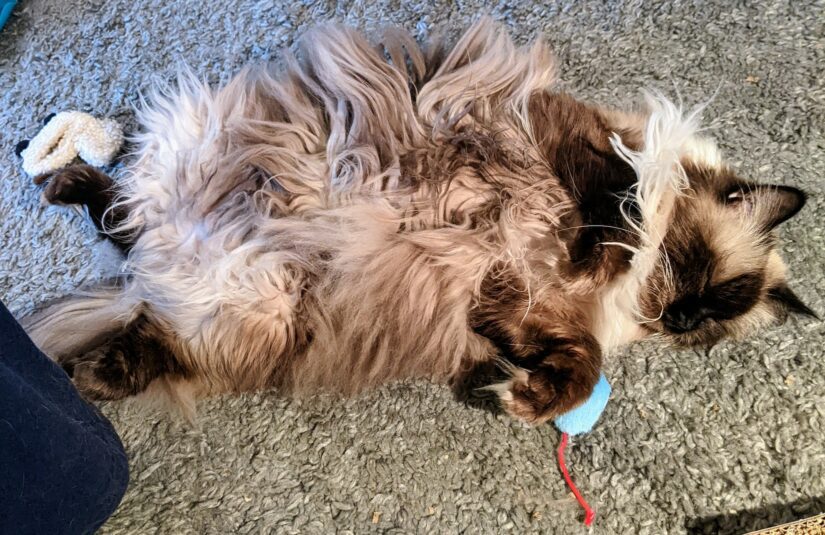 I'm so happy to have Moki. She is such a loving cat and very well behaved—except for being brushed, but we're working on that.
Moki has brought so much joy into my life."
Thank you, Debbie, for choosing adoption as your first option. We are thrilled that you gave such an amazing second chance to a senior feline in need. It sounds like Moki immediately felt safe in your home. It fills us with joy knowing she will live out her golden years with you by her side. We wish you many purrfect moments together.
Have you adopted an animal from the BC SPCA and want to share your joy with others? Submit your adoption story!
Resources for cat guardians
How do I know if my cat loves me?