When Shirley Buckton, 83, was diagnosed with dementia her family worried that she might have to part with her beloved dog, Tina. Buckton's daughter, Kathy Zimmer, managed to find one of the few care homes that would allow pets, but Tina struggled to adjust.
The four-year-old Chihuahua terrier cross had received very little training or socialization. "When someone would come to the door Tina would bark and nip at their heels and pant legs," says Zimmer. She knew her mother would be devastated if she lost her best friend. "Tina and mom are attached at the hip. Mom's speech is deteriorating because of the dementia but when she interacts with Tina, her sadness melts away."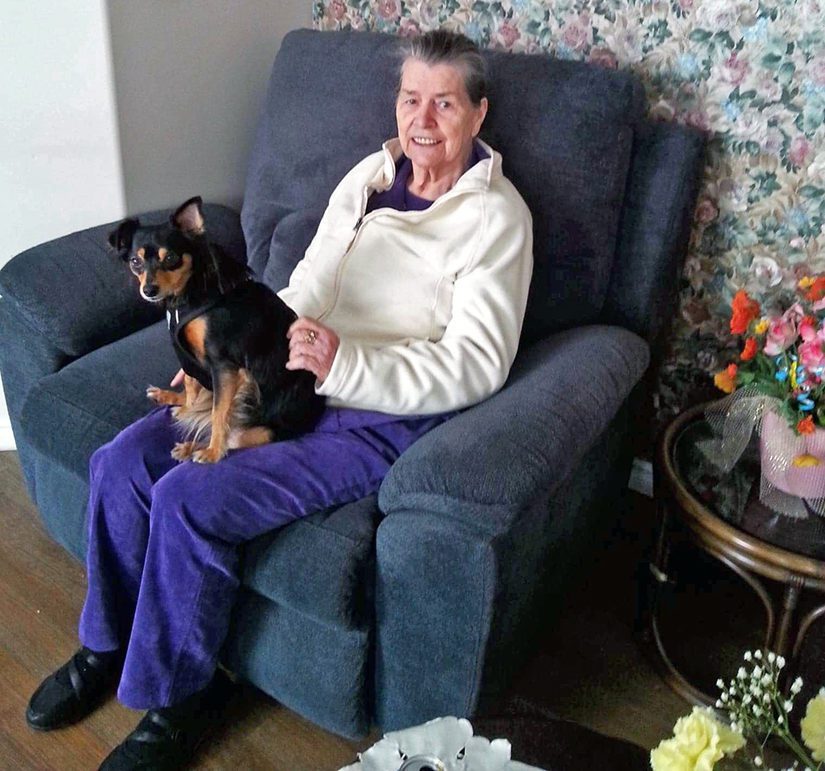 Zimmer contacted AnimalKind dog trainer Mick Howland, of Pets Stay Home Training & Care, to help address Tina's behaviour issues, so she could remain in the care home with Shirley. The BC SPCA's AnimalKind program accredits trainers who used science-based, humane training standards set out by SPCA researchers, veterinarians and animal behaviourists. Howland worked with Tina using clicker training and teaching her to go to a mat instead of chasing after people. Tina also learned other obedience commands, as well as how to interact calmly with fellow canines so she could enjoy trips to the dog park.
Someone had suggested to Zimmer that the family try using an anti-bark collar on Tina but Howland, like other BC SPCA AnimalKind trainers, is against aversive training methods that use fear or pain as a deterrent. "AnimalKind trainers use only positive, reward-based training," he says. "It's like giving a gold star to a child – it means everything to them." He adds: "If training isn't fun for you and your dog you're doing something wrong."
Tina still barks occasionally but she's much less reactive and fearful, says Zimmer. "Staff feed her and let her play in the yard. Everyone knows it's important to keep mom and Tina together."
Zimmer says her family is immensely grateful for the outcome. "It's very rare that a senior doesn't have to give up their pet when they lose their ability to care for them," she says. "Both Tina and mom are calmer and have adjusted well to their new situation thanks to Mick's help."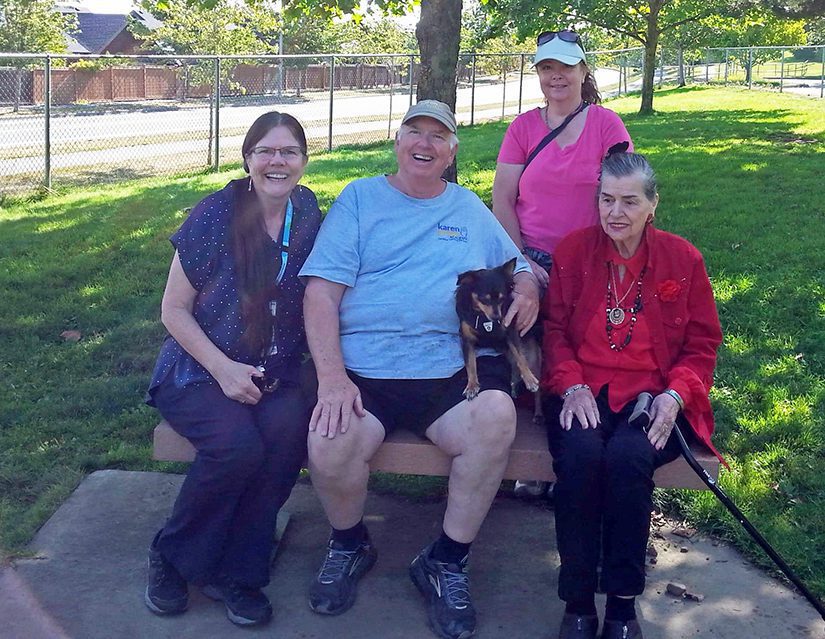 ---
RESOURCES
---