Help more dogs and lead within your profession.
Join us in creating a community of dog training businesses who use science-based practices and share animal welfare values. If you're interested in becoming an AnimalKind accredited trainer we want to hear from you! AnimalKind is also currently accrediting companies in B.C.
---
Before you apply
Read the standards (PDF) to see if your business is a good fit.
Read the AnimalKind operations manual (PDF) to understand how the program runs.
Apply by filling out the form below so we can contact you and discuss next steps.
Application Process
Apply and get a quote for your company
---
From Jena Donaldon, Academy of Dog Trainers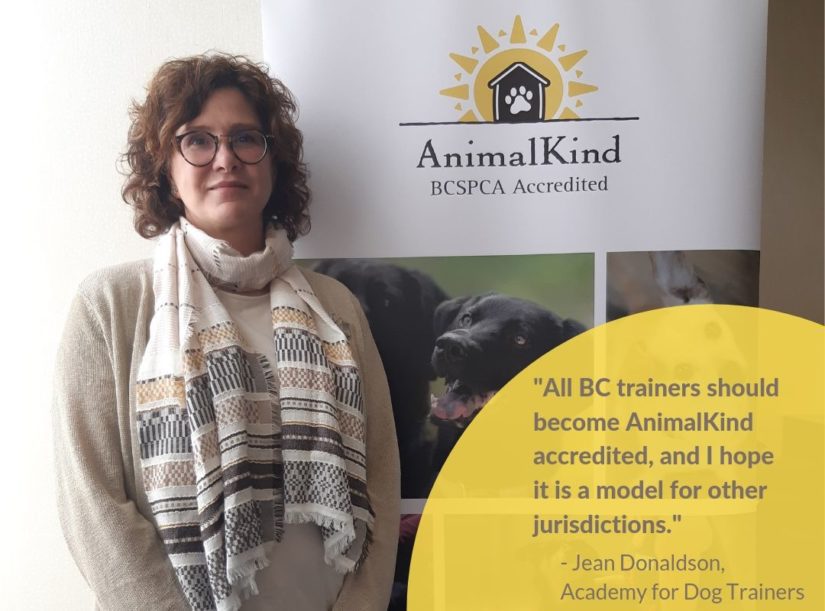 ---
Questions?
Read our FAQs, or contact us for more information at animalkind@spca.bc.ca.
---