They were left to fend for themselves, next to an open carrier and a dish of water, near a local dog park just before the Victoria Day long weekend. Luckily, a Good Samaritan out for a stroll noticed the abandoned cat with eight tiny, four-week-old kittens, due to the attention they were getting from several ravens.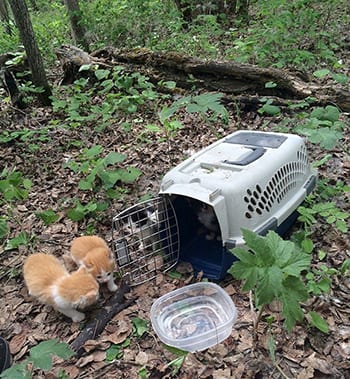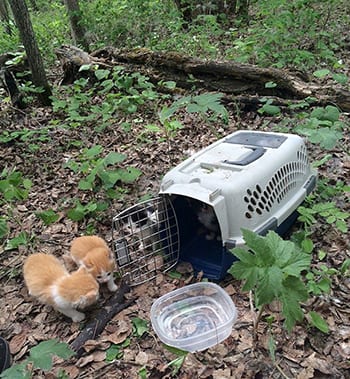 "She thought she must be hearing things when she heard their little 'meows', for how unlikely is it for kittens to be at a dog park?" says North Peace BC SPCA Branch manager Candace Buchamer. "Thankfully, she investigated why the ravens were swooping and hanging around that area of shrubbery, and found Babie and her litter."
Mom and all eight kittens are doing well after being taken into BC SPCA care; Babie was treated for a painful case of mastitis and tape worm, while the kittens were all underweight and had a mild case of upper respiratory disease. Their story highlights a worrying spike in pet abandonment in the North Peace region, Buchamer notes.
"From January to May of this year, we have seen an eight per cent increase from 2015 for known abandonment in and around Fort St. John," she says.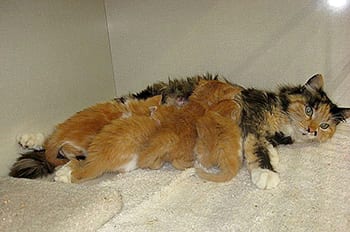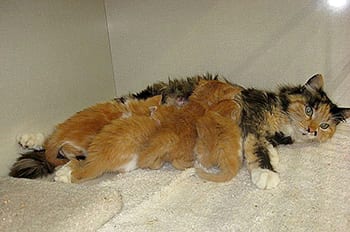 Outdoor cats and kittens, as well as other companion animals, suffer needlessly from illness, predator attacks, injury, exposure to changing weather conditions and starvation, among other challenges, says Buchamer.
 "Abandoning animals is not only a crime under the Prevention of Cruelty to Animals Act, it is completely preventable and unnecessary," she says. "We encourage the public to please, contact their local SPCA branch to arrange to have unwanted animals properly sheltered and cared for, and given a chance to live a long and happy life in a loving home."
Find out more about proper pet care or how to surrender an animal at spca.bc.ca.
The British Columbia Society for the Prevention of Cruelty to Animals is a not-for-profit organization reliant on public donations. Our mission is to protect and enhance the quality of life for domestic, farm and wild animals in B.C.