Ready to make your pet a star? The BC SPCA, in partnership with Yellow Dog Brewing, is bringing back the popular Make My Pet a Yellow Dog Brewing Star contest for the second year.
From September 5 through 24, animal lovers will compete by raising much needed funds for the BC SPCA. The top three fundraisers will land one of four highly coveted spots to have their pet featured on a four-pack of limited-edition Yellow Dog Brewing Beer (one pet per can). The last spot will be awarded through a draw for all paw-rents who raise $100 or more on behalf of the BC SPCA.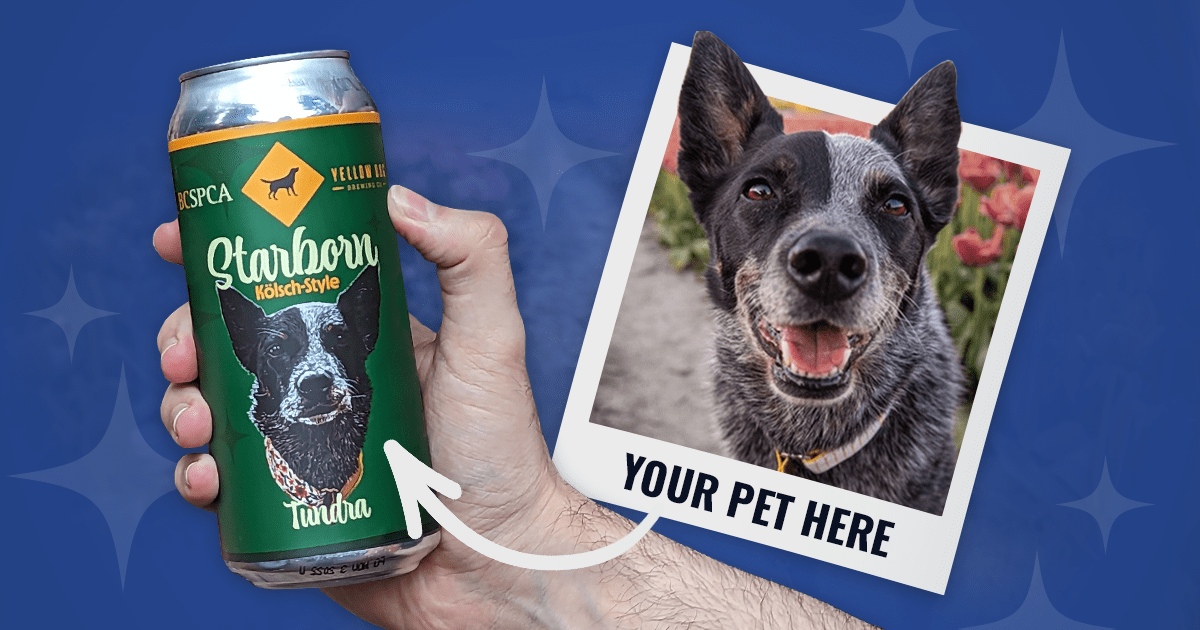 "It's a wonderful way to share your cherished pet with the world," says Melinda Coghill, founder and owner of Yellow Dog Brewing. "Every donation you raise in their name will help animals in your community and across B.C. Starborn was such a huge success last year we just had to do it again! People love the idea of having their pet's face on the cans, and the entire province of B.C. really got behind us. We can't wait to honour the winning animals with a place on our beer cans for the 2023 edition."
The contest beer will be sold across the province. Funds from the contest support the work of the BC SPCA and will help protect and care for more than 118,000 animals annually.
The contest runs until September 24 at 8 p.m. PDT and is open to people ages 19+. For full contest details, visit the Make My Pet a Yellow Dog Brewing Star contest website.